Check Out Our Designer Genes
We've got trained professionals who can help you through every aspect of dealing with all of your clients' stuff. In addition to just being great people, they even make
tasty waffles
when the need arises.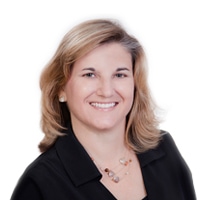 Midwest & Florida Region Manager | Columbus, OH
Just ask her family and friends, Tiffani is the organized one. Planning the family picnic…Tiffani. The Girl Scout camping trip…yep, Tiffani. And in her day job, she's organizing everything — from evidence and art to weapons and files. Somebody get this girl a recliner!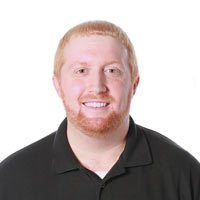 Planner | Charlotte, NC
With a background in engineering and geography, Daniel knows a bit about order and spatial relationships. Add to that his affinity for strategic board games, and he is an ideal fit for figuring out solutions to your STUFF and space challenges. He'll also be glad to talk sports with you (especially pro soccer and his beloved Hokies) – just don't challenge him to a game of Risk!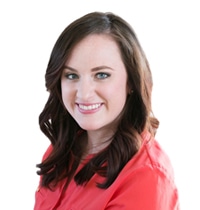 Midsouth Region Manager | Raleigh, NC
With Kendra, one thing is clear — she was born for this! Her ability to solve stuff problems may have been forged in her disdain for the disorganized. If it needs organizing (and all stuff problems do), Kendra has proven she is up to the task.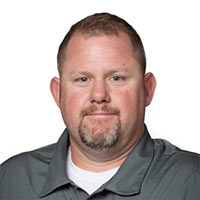 Planner | Charlotte, NC
Allen came over from the install side of our business, bringing valuable, real-world experience "in the trenches." And as a lifelong mechanic, he simply gets how things work – which comes in handy when planning complex storage systems!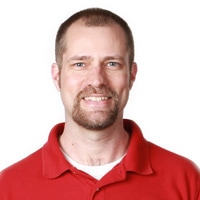 Planner | Charlotte, NC
Robbie is a self-described "small town type of country boy". But don't let his under-the-radar description fool you. That country boy can design! He's been a draftsman/designer of some type since '96. And every day he proves he knows how to get er done!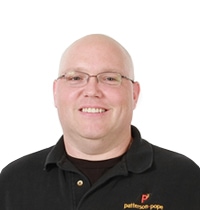 Manager of Project Planning | Charlotte, NC
A confessed "gadget man" with a background in mechanical engineering, Mike is always looking for the latest and greatest…the fastest and coolest. Perhaps that is why he drives a sports car and has two retired racing Greyhounds (Ranger & Scout) at home. It's also why he cranks out CAD designs faster than you can say "stuff problem."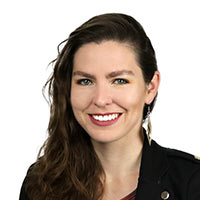 Planner | Tampa, FL
Kailey has learned to master spaces by mastering the space she shares with the animal kingdom. Planning for storage is easy compared with planning for a dog, bunny, turtle, tortoise, cockatiels and geckos!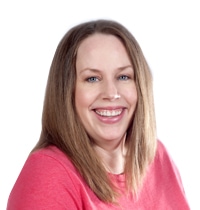 Designer | Raleigh, NC
Caroline's life revolves around solving stuff problems. Cooking, gardening, sculpting, and mothering a soon to be toddler, all involve the challenge of fitting too much stuff in the space allowed. Maybe that's why she is doing the same thing for architects and their projects.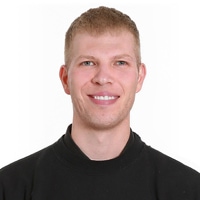 Estimator | Charlotte, NC
Chris brings a rare perspective to our design team. As a P2 installer for four years prior to making the switch to designer, he knows how systems come together in the field — an invaluable experience for one solving problems for clients. Maybe even more valuable is the fact that he enjoys breaking and fixing things — including restoring and maintaining and a '30s house!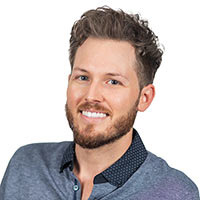 Planner | Columbus, OH
With a background in sales and marketing, Jacob brings a unique perspective to the planning and design team. And his natural knack for space planning was forged in residential staging and design. Currently, his pet project involves a different kind of space planning – carving out room in his 1780's colonial home for more STUFF... antiques!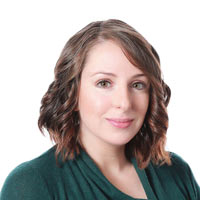 Designer | Charlotte, NC
Erica was born for this role. She has a BA in Interior Design, has been in space planning throughout her young career and she naturally loves planning and problem solving. She's even building her own closet at home. (Talk about someone who loves solving STUFF problems!)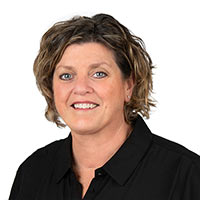 Project Planner/Designer | Cleveland, OH
With a BA in Interior Design, Lisa is well schooled at space planning. Add to that her love of organizing closets and other "unique" spaces (the more awkward the better), she is at home designing storage systems for our awkward clients – er, uh... our clients with awkward storage needs!