Vertical Tire Carousels and Lifts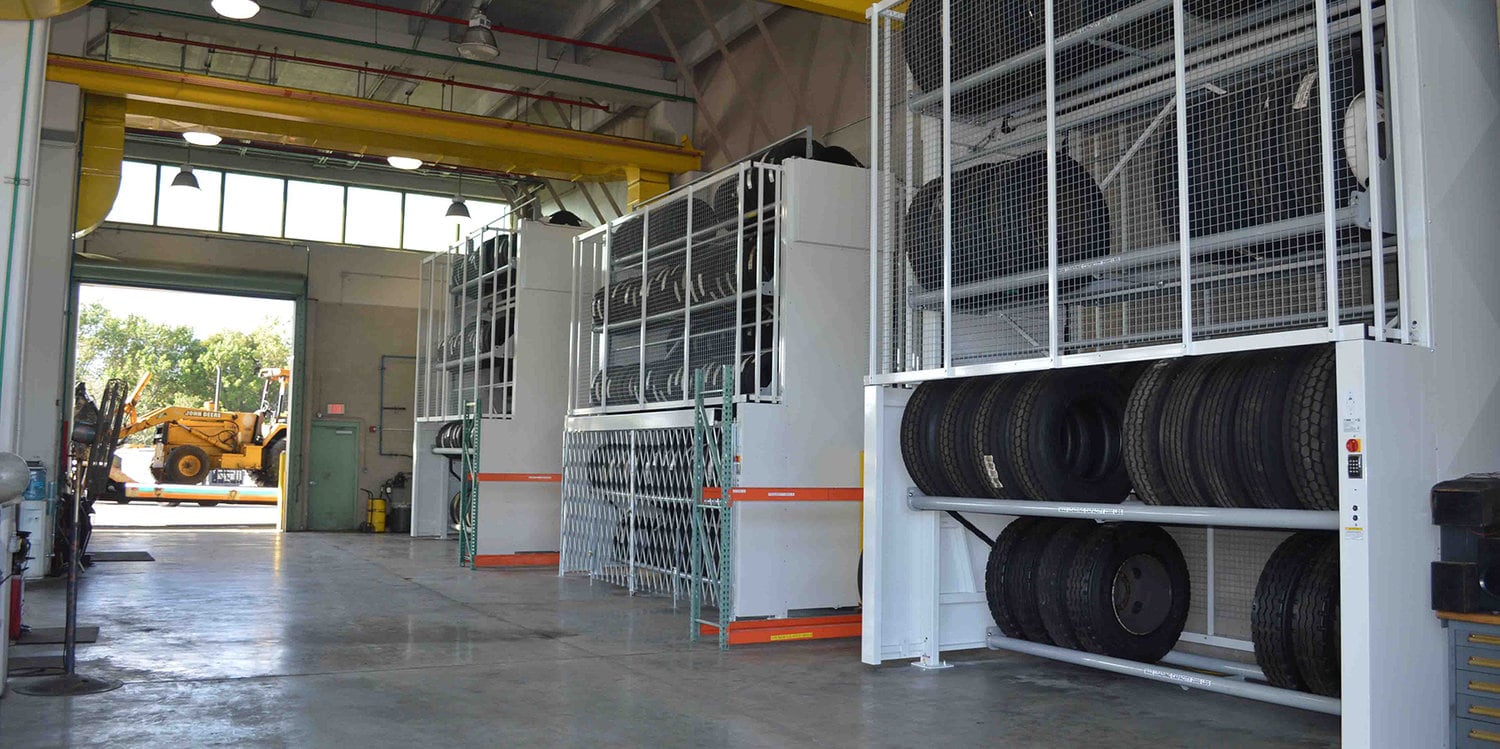 Enjoy convenient storage that helps organize and display product while improving access — Tire Carousels and Overhead Lifts from Patterson Pope.
Heavy, bulky tires present a unique storage challenge for car dealerships, airports, mass transportation and testing facilities. You need the space-saving convenience of Tire Carousels and Lifts. Convenient, automated tire carousels store up to 352 tires, taking advantage of seldom-used vertical space. Three sizes of overhead tire lifts can hold 24, 36 or 48 tires per unit.
Tire Carousels and Lifts offer many benefits such as:
Increased tire storage space
Enhanced display and organization
Improved access to product
Reduced employee injuries
Efficient use of overhead empty space
Motorized tire storage carousels can safely store a large number of tires of various sizes to maximize productivity while saving space. Recover up to 70% of wasted space by going vertical with a motorized tire carousel.
Overhead tire lifts make loading and unloading tires easy. With the simple touch of a button, tires are lifted up and out of the way or brought down to floor level for easy retrieval.


Keep tires protected and accessible with Tire Storage Carousels from Vidir.
Tire Carousels and Lifts let you store a large selection of tires onsite in an ergonomic, space-saving fashion. Easily handle cumbersome tires for cars, trucks, buses, RVs, aircraft and military vehicles. These user-friendly carousels and lifts also increase worker safety by decreasing the physical demands of accessing product. Optional tire ramps can assist in tire loading and unloading of carousels to eliminate manual lifting.
Simplify stocking and inventory with faster merchandise retrieval. Standard tire carousels suit 28" to 32" diameter tires. We can customize any carousel to fit your needs. Custom carousel colors and optional full enclosure to further secure inventory are also available.
With tire lifts, fresh tires can be restocked right from the truck, and the "over-under" design allows you to double the tire storage of a unit.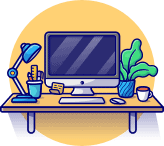 Review our selection of quality brochures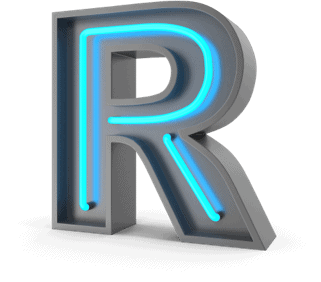 Chances are good we have the Revit or CAD file you need or can help you create it.
Click here
or use our contact form we'll help you ASAP.
Let us introduce you to this product's cousins.
These are the related products that can enhance and help improve your storage outcomes.
---