Things change. So can your shelving.
Our universally slotted 4-Post shelving units store all kinds of stuff, from office supplies to scientific specimens. The universal slots help create a system for custom shelving solutions that can easily be reconfigured to accommodate changing requirements. Contact us or download a brochure to see the wide variety of accessories and options available. Keep in mind that we can provide insights about which configurations would work best for the items you need to store.
---
This custom shelving solutions is so much more than just shelving units; they're complete storage systems. You can attach pull-out shelves, bin dividers and divider rods. Add drawers. Adjust shelf spacing to stack boxes or other items. You can even order lockable doors. Three door types — single-wall, double-wall, and window — provide a variety of distinct features and options to create flexible, adaptable cabinets.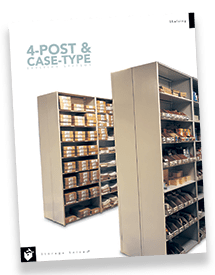 No, it didn't win an Oscar for best adapted screenplay, but this 4-Post Shelving Brochure is still a winner for valuable information. Download it today!
---
---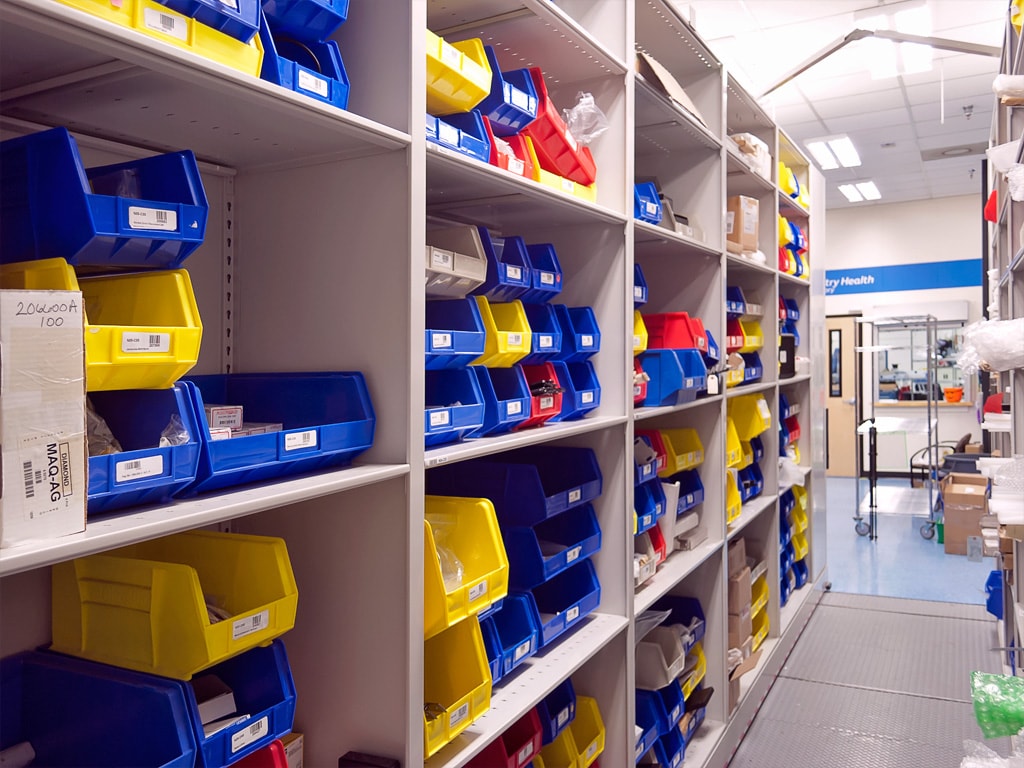 ---
If space is an issue, keep in mind that any 4-Post shelving unit configuration (including units with doors) can be mounted on mobile compactor systems to make the most efficient use of space. Compactor systems allow your shelving units to move along rails, eliminating wasted aisle space and providing convenient access with the press of a button or the turn of a specially engineered mechanical-assist crank.
---