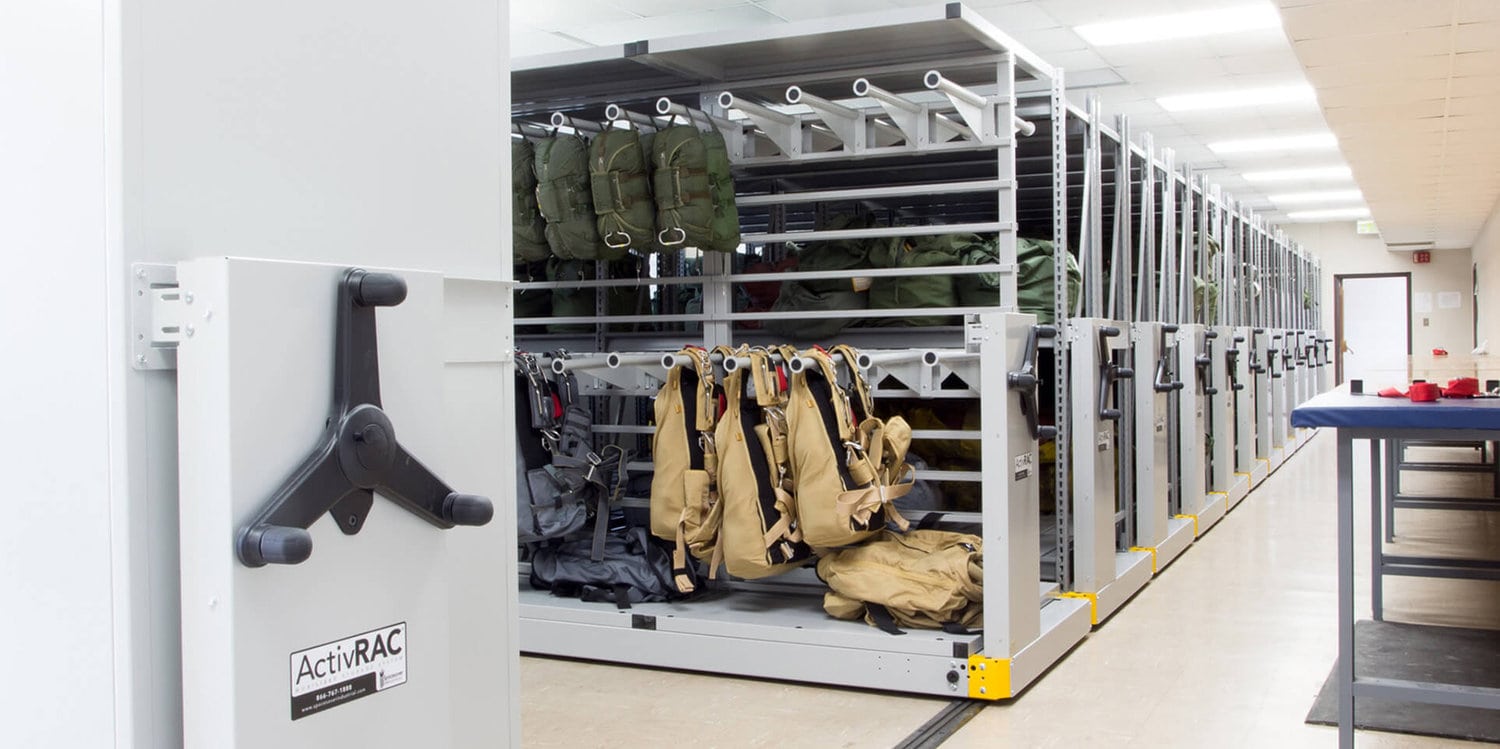 Secure, ventilated storage for military parachutes
Safety and security are critical to a successful mission. Military Parachute Racks from Spacesaver provide a safe, ventilated storage solution for packed parachutes. Not only do these heavy-duty welded racks save space, but they are also customizable depending on the application, and can be adjusted without tools. To preserve the integrity of parachutes and other stored items, the racks are made from non-reactive materials. All corners of the racks are rounded and all exposed edges de-burred to eliminate puncturing and snagging.


A hangnail hurts, but hanging parachutes where they might puncture, or snag could prove fatal. Jump on safe, ventilated storage options that preserve parachute integrity.
Racks available in single and double-faced units.
Cantilever arms are adjustable both vertically and horizontally to accommodate different size parachutes.
Cantilever arms are secured by a thumb screw eliminating the need for tools.
Non-reactive materials are used in the fabrication of the Parachute Rack to prevent materials from degrading.
Exposed edges are de-burred and corners are rounded to eliminate snagging or puncturing of stored materials.
Racks can be combined with a Spacesaver mobile storage system, such as Eclipse or ActivRAC.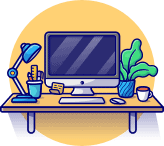 Review our selection of quality brochures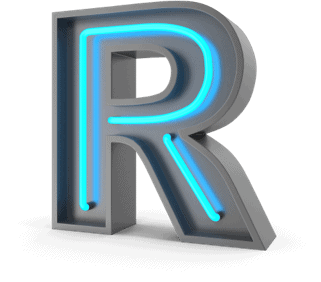 Chances are good we have the Revit or CAD file you need or can help you create it.
Click here
or use our contact form we'll help you ASAP.
Let us introduce you to this product's cousins.
These are the related products that can enhance and help improve your storage outcomes.
---