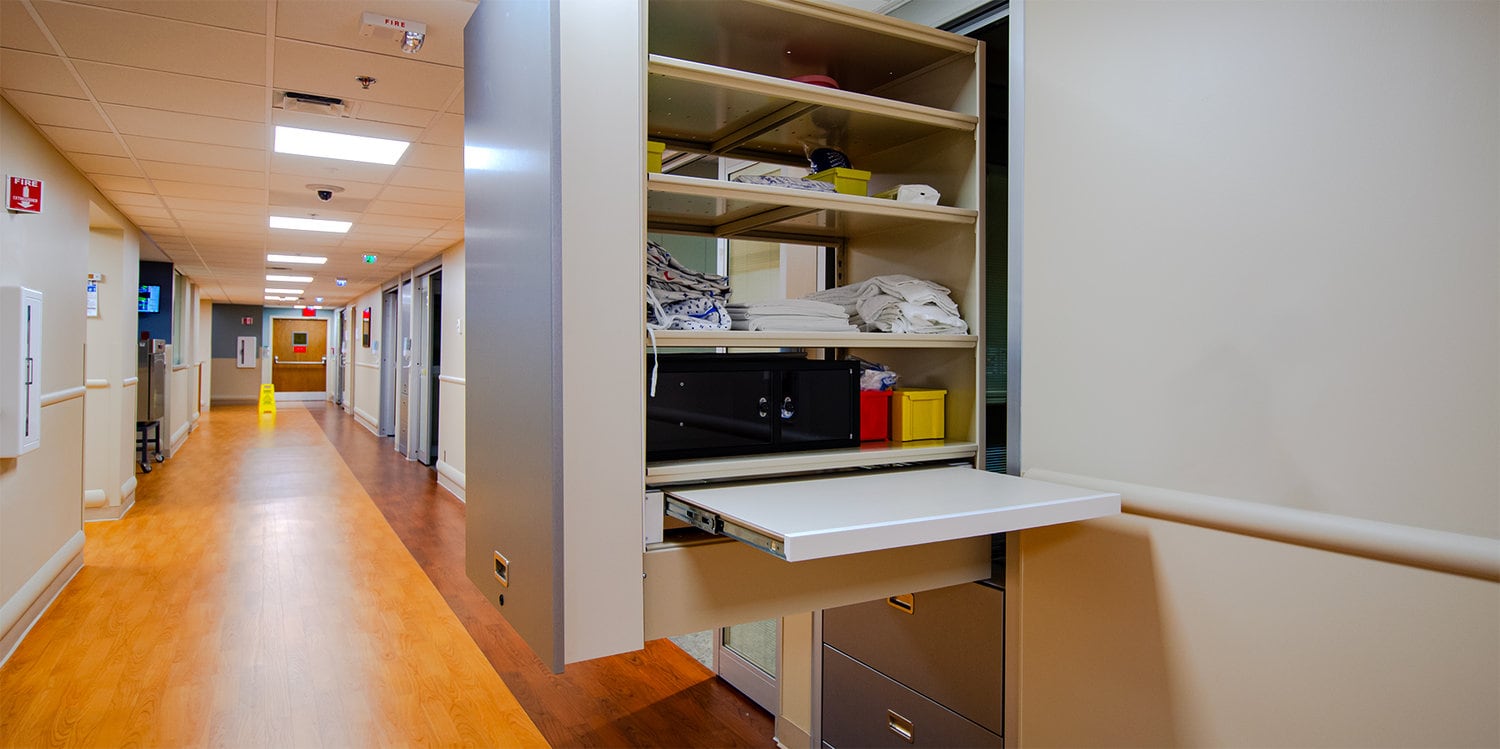 The CoreSTOR patient server stores patient care supplies at the point of need.
The CoreSTOR® Patient Server storage cabinet creates a nurse station in every patient room. CoreSTOR medical storage cabinets are stocked from the hallway and accessed from inside patient rooms, allowing nurses to spend less time looking for supplies and more time caring for patients. This innovative medical storage cabinet solution maximizes patient comfort and convenience by minimizing disruptions, improves caregivers' efficiency, and yields more usable space per floor.
CoreSTOR nurse server storage cabinet extends fully outside the room and into the corridor for easy stocking, and the unit's patented pull-out shelving provides complete access from inside the room. Inside the patient room, the stocked nurse server is only a few steps away from the patient's bed — and supplies kept close-at-hand allow caregivers to focus on patient care, rather than repeatedly having to leave the room to find and retrieve supplies from a far away medical storage cabinet.


Better storage. Better Care. Built right in.
CoreSTOR patient server is designed to put 80% of the most frequently used supplies for patient care 10 steps from the bedside. This lets you:
Build a decentralized nurse station right into each patient's room
Reduce traffic through the patient room by stocking supplies from outside the room
Optimize floor plan and patient-room design, yielding more usable space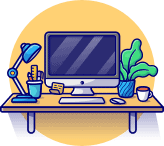 Review our selection of quality brochures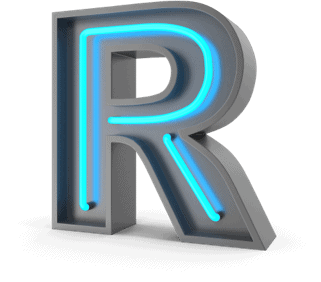 Chances are good we have the Revit or CAD file you need or can help you create it.
Click here
or use our contact form we'll help you ASAP.
Let us introduce you to this product's cousins.
These are the related products that can enhance and help improve your storage outcomes.
---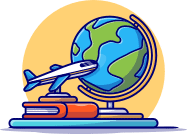 We make a great case for our products