If you're in need of lockers to hold your stuff, you'll want a system that will adapt with your needs. You'll want durable steel lockers from Patterson Pope.
Patterson Pope stocks durable steel locker systems of all shapes and sizes. From the traditional floor-to-ceiling size school lockers to smaller, cubical-sized options for personal storage in businesses, you'll find everything you need with us. Regardless of size, all of our lockers for sale are made from tough steel to stand years of use and abuse.
---
As with most of our storage solutions, durable steel lockers from Patterson Pope are fully adaptable. As your program changes and your needs grow, our lockers will adapt and grow with you. We've designed them to be a long-term solution to all of your storage needs, both now and in the future.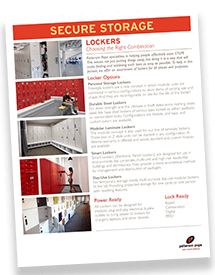 You're not the frou-frou type. You want your storage solution to last long-term. Download the Durable Steel Lockers brochure to see the many customizations for today's tough steel lockers.
---
---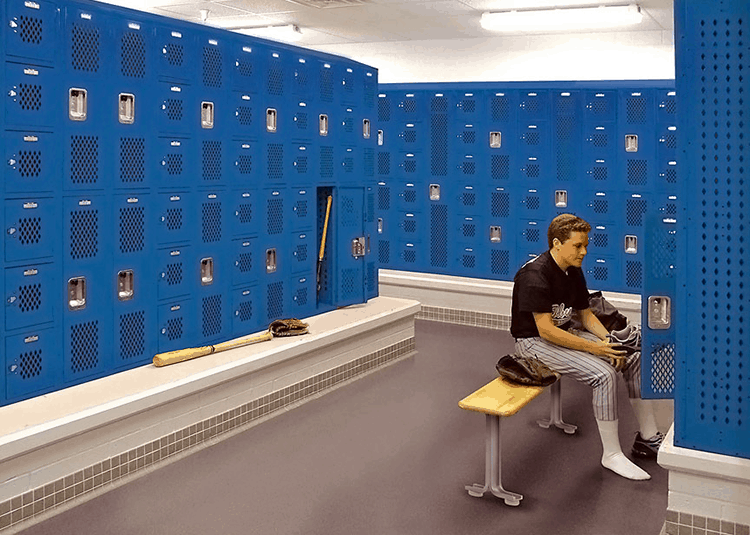 ---
To ensure you have the right lockers for your space, Patterson Pope is happy to provide a custom space planning analysis. Contact us to talk about your storage needs, and one of our storage experts will analyze your facility. From the number of units you need to the amount of floor space you can dedicate to lockers, we'll design a custom durable steel locker setup that will meet all of your needs.
---
---