Gear stowed at the ready – where you need it most.
Inside? Outside? It doesn't matter. These cargo racks are built for air cargo storage wherever you need it. Fully loaded air pallets (Quadcons, TriCons, etc.) can be conveniently stored so you and your gear will always be ready for deployment. Integrated walkways allow for visual inspection of loads within the system. For outdoor applications, integrated roofing systems provide protection from the elements.
---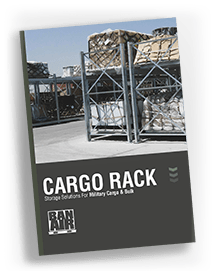 You know that saying "some people aren't smart enough to come in out of the rain"? Well that doesn't apply to this cargo rack. Get the brochure to learn more.
---
---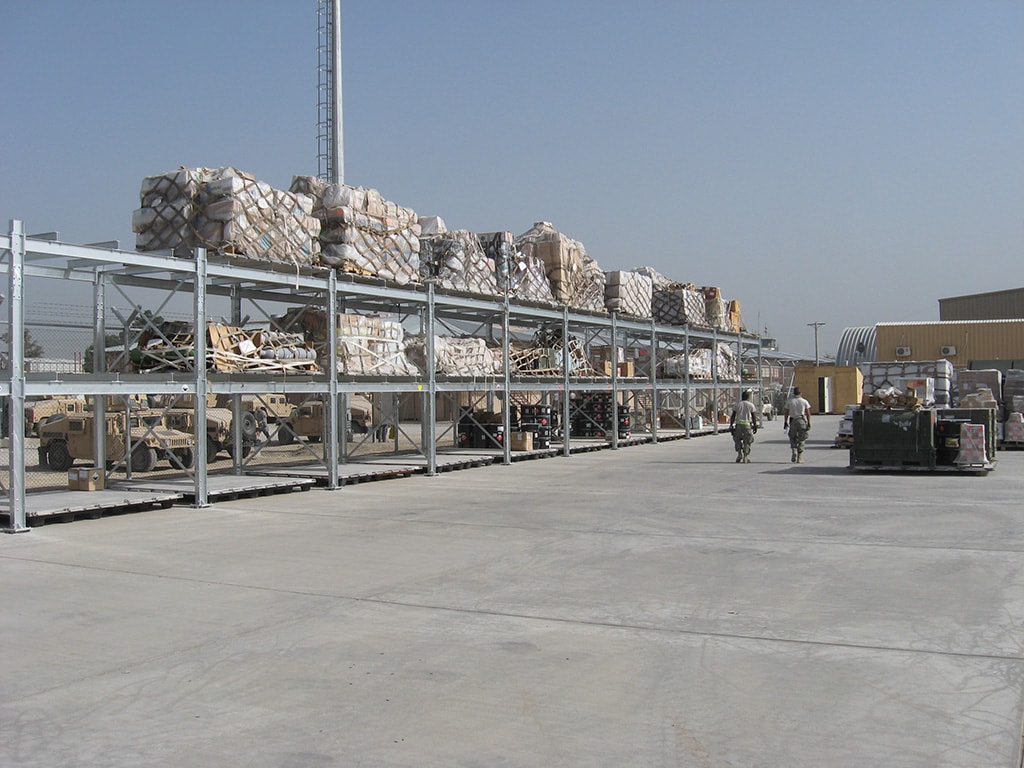 ---
Cargo Racks Provide:
Interior and exterior storage
Storage for loads up to 15,000 lbs. per location
Ultimate weather protection
Integrated walkways and roofing systems
Adjustable shelves
Modular construction
Lifetime warranty