Customized Industrial Pallet Racking Solutions
Space is always at a premium, no matter your industry. Every square foot wasted is costly financially and can lead to wasted efficiency. Poorly organized pallets can also undermine productivity and risk your employees' safety and morale. Installing a pallet racking solution designed for your space and business processes can improve workflows as well as safety and security in your warehouse, storage area or cold storage facility.
When it comes to pallet racking, you have plenty of options to choose from. Consider these alternatives:
Heavy-duty high density mobile pallet storage to free up footprint
Drive-in/drive-thru racks supporting vehicle access
Cantilever racking to simplify retrieval of bulky, oversized items
Carton flow or pallet flow racks for perfect product rotation
Pushback racks combining selective pallet and drive-in racking
Pallet mole technology which integrates with your system to optimize pallet delivery and extraction
Whether you're in food production, agriculture, construction, chemicals, retail, e-commerce, wholesale, manufacturing, transportation or have another application need, pallet racking can streamline your storage and save you money too.
Stacking Up the Options for Pallet Racking
Simply put, yes, there is a solution for your needs. Whatever the application, there is a customizable, durable pallet rack product offering that provides:
Increased capacity
Enhanced productivity
Improved worker safety
Adaptability
Flexibility
Scalability
Ease of installation
The right pallet racking solution eliminates the need for warehouse expansion while improving the ergonomics for employees accessing your materials.
---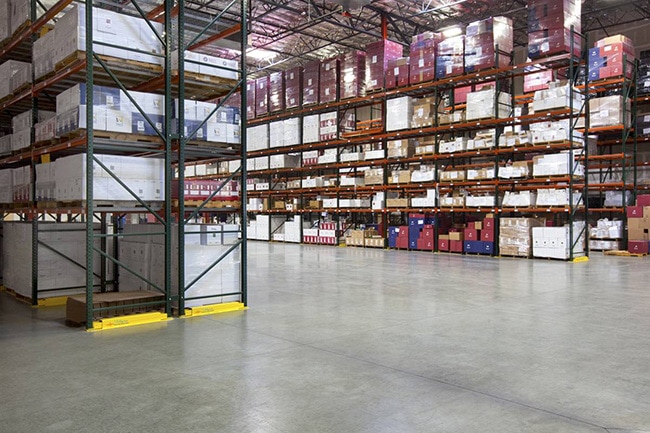 Store a wide range of goods on these popular, functional roll-formed pallet racks designed for durability and adaptability.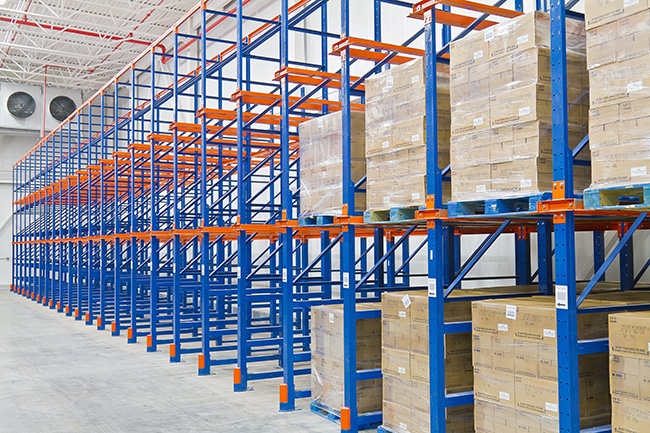 Free-standing, self-supporting vehicle drive-in or drive-thru racks for LIFO (last in, first out) or FIFO (first in, first out) access when there's a high volume of a few SKUs.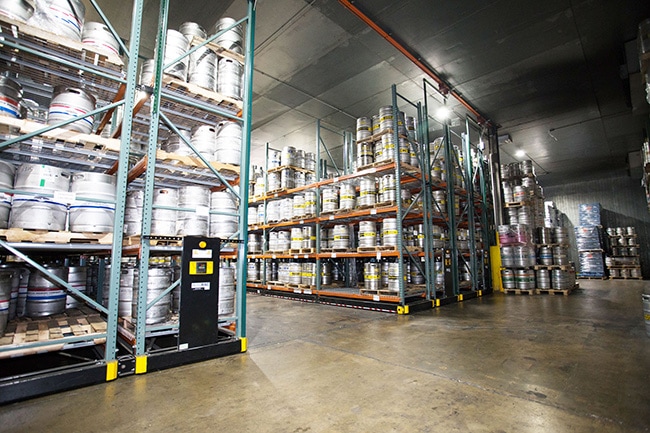 Create more pallet positions and increase storage capacity with this heavy-duty mobile storage racking by mounting your new or existing pallet racking or shelving on mobile carriages.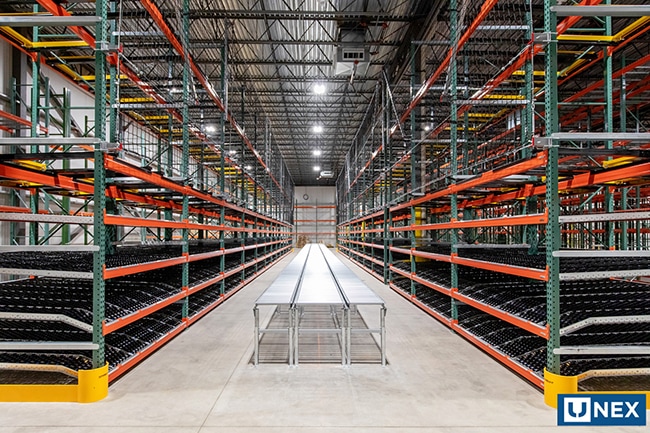 Durable, inclined wheel and roller platforms gravitate stock to the picker to improve inventory visibility and minimize shelf times. Maximize SKU storage while minimizing picker strain.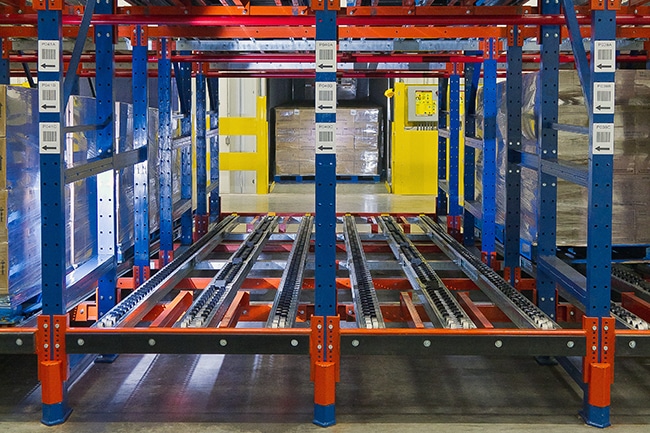 Store high rotation and perishable goods on precisely rotating, heavy- duty pallet flow racks for FIFO (first in, first out) systems. You can save space and handling times too.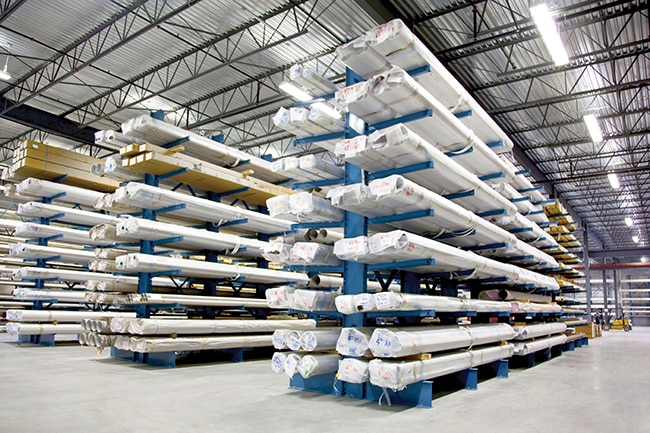 If you're dealing with odd-shaped, lengthy or bulky items take advantage of the broad array of roll-formed and structural steel cantilever rack systems.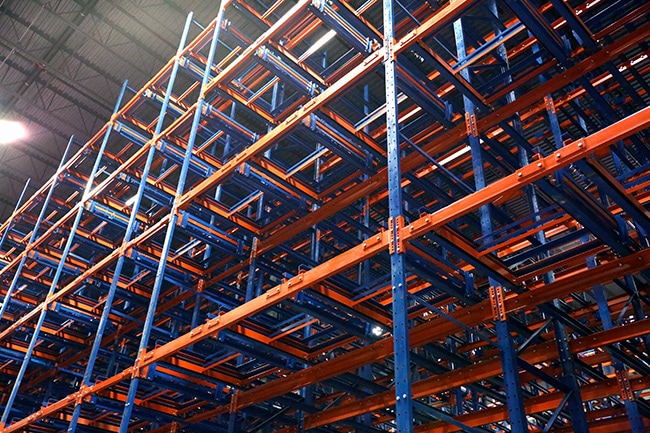 Enjoy high- density, multi-product storage with the versatility and excellent selectivity offered by nesting carriages. Meet the demand of high pick-flows and reduce reaching and equipment driving.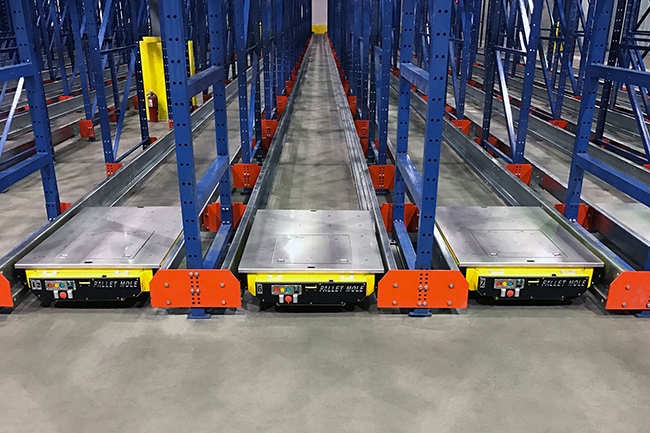 Optimize efficiency in a FIFO (first in, first out) or LIFO (last in, first out) applications with the Pallet Mole® running underneath the pallet loads on rails, delivering and extracting pallets.
Why partner with Patterson Pope for pallet racking
Patterson Pope can insure optimal productivity for your racking and forklift environment. Our experience helps you find the right solution for any application and minimize costly errors.
Our design and layout services include assessments for weight capacity, type of racking and fire and safety egress. We can also handle fire suppression systems coordination, help manage the project and permitting and provide complete seismic stamped drawing packages. We offer installation and anchor inspection services as well.