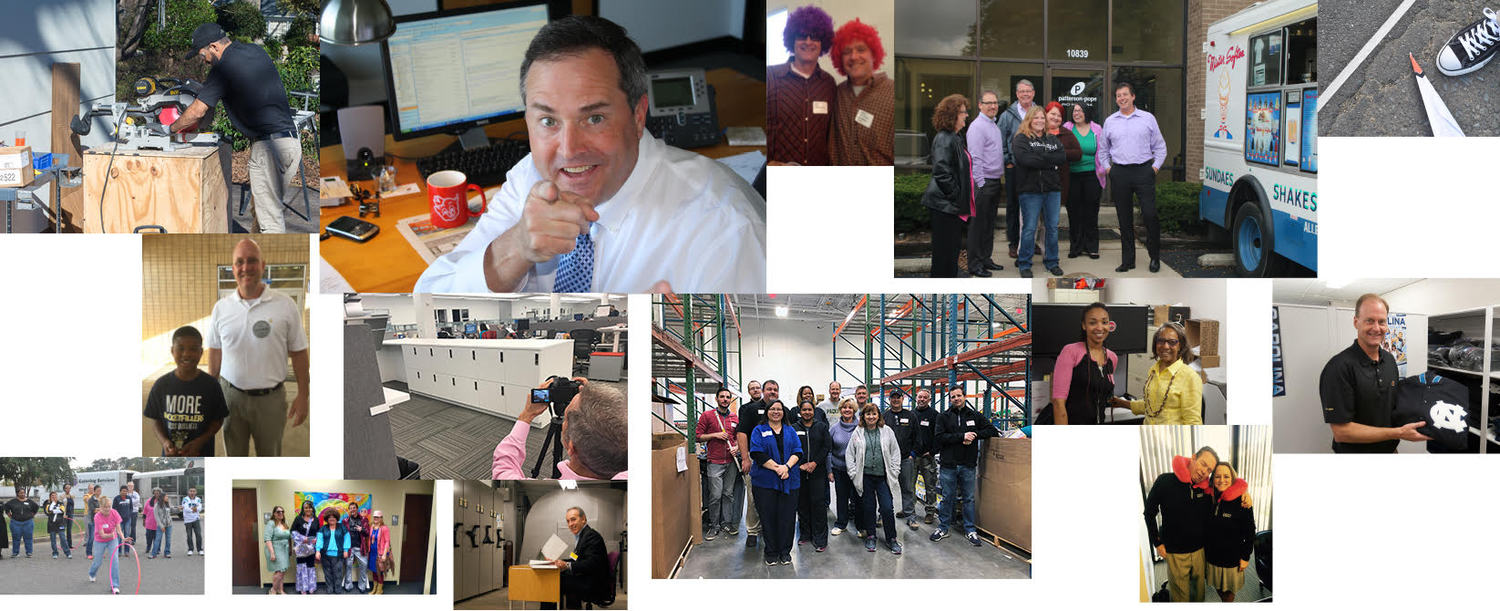 We're 100% Employee Owned
Yep, you read that right. Through our ESOP (Employee Stock Ownership Plan), all of our employees are owners! And that encourages an environment for everyone to care more about our company, what we do and how we do it. After all, when you own something, you simply take better care of it.
---
See, we're first and foremost a community. We're you. We're real. Anyone who comes to work for us has to be someone who believes in hard work, having more than a little fun, and being genuine. That's big around here. It's not unusual for our CEO to send out a daily email hello to the team, or to see him walking the halls of the home office sharing stories and insights. We're open. We're fun. We're successful. And we want you to join our family. Think of it this way – while we may be about stuff, we don't do stuffy.
---
We're always looking to improve our team. Take a look around. We're excited to give you a glimpse behind our doors. Who knows? You might be just who we've been looking for.
---
There are a lot of things that make Patterson Pope a special place. Chief among them is the way we welcome – and celebrate – different personalities. Whether we're enjoying a waffle breakfast, challenging each other to a paper airplane competition or pumpkin decorating contest, or working together on a community project, it's about friendship. We're big fans of having fun, working hard, and being ourselves – always.
---
Diversity Is Important to Us
To continue building the best possible company, we want people from all sorts of different backgrounds and experiences. Our unique corporate culture draws on that diversity to create a dynamic environment with an energetic attitude – all in the service of offering exceptional service. We are committed to building our reputation as an employer of choice.
---
Watch Our Video:
"Working for Patterson Pope is great. The company allows me to grow in my position in a variety of ways. What's more, they continue to hire friendly people throughout the company. That makes coming to work every day a treat!"
---
– Tiffani Koch, Project Planner
---

We keep things simple. We tell the truth, we keep our word, we do the right thing – because it's simpler that way. People like us, trust us and buy from us because we are free from guile. We work hard, we have fun, we go home to our families. We keep things simple.

To enrich the lives of our people, serve our customers with excellence, and enhance our communities.

We solve the problems that STUFF creates.

Passionate
Trustworthy
Team Oriented
Adaptable
Compassionate
Respectful

To do the job right, or we will make it right.
We recognize that an appropriate work/life balance is essential to creating true well-being. Achieving true satisfaction entails just the right mix of passions – for your job and your life away from work. With that in mind, Patterson Pope offers a generous serving of benefits designed to help our employees be the best they can be. Our benefits include…
---
A healthy employee is a happy employee. We understand this and are thrilled to be able to provide a variety of benefits for our full-time Patterson Pope family members. Making sure they're protected and are taken care of is an important way that we show our dedication to those who work for us.
---
Medical Insurance
Dental Insurance
Vision Insurance
Company-paid Life and Accidental Death & Dismemberment Insurance
Option to buy additional Life Insurance coverage for yourself and your dependents
Short-Term Disability Insurance
Long-Term Disability Insurance
Flexible Spending Accounts (FSA)
Employee Assistance Program (EAP)
401k
Paid Time Off
Paid holidays
---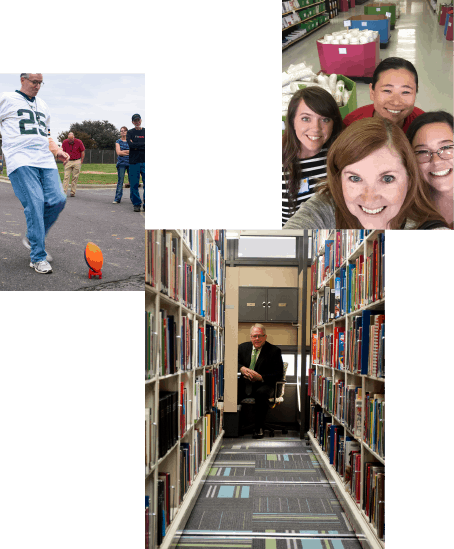 ---
"The work environment here is extremely positive; it makes me and others I know feel good about coming to work. That helps build solid relationships with co-workers and supervisors alike! And I can't say enough about the comprehensive benefits!"
---
- Niakia Claggett, Imaging Specialist
---
We value the contributions our military veterans have made to our country. Their bravery and selflessness are qualities that have helped – and continue to help – shape our nation. The experience, dedication, selflessness and leadership skills that make great heroes are the same assets that make exceptional teammates. Patterson Pope welcomes the applications of veterans with all levels of service and from every branch of the military.
---
We're proud to employ military veterans at several locations – and in several capacities – throughout our corporate footprint. Not only do they bring valuable life skills to bear on their work, but they also serve as role models for our other teammates. Patterson Pope is an ardent believer in providing real and lasting opportunities to all.
---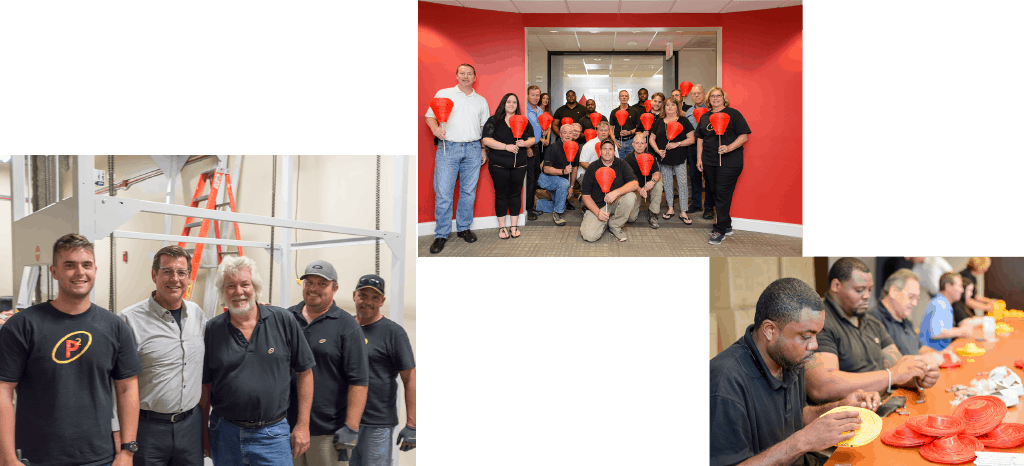 ---
"Having served in the military, I have always found it difficult to find satisfaction when comparing what I did in the service and working for a profit-driven company. While it sounds cliché, Patterson Pope operates with high morals and integrity. They demonstrate that commitment constantly, which is important to me. The company encourages volunteerism, too, and that has helped remind me that life is not all about your day job. Patterson Pope has helped me find a new career that I'm excited about."
---
- Luke Martin, Sales
---
Being a good corporate citizen is important to us. It not only demonstrates our commitment to our community, but our understanding that we have a responsibility to be stewards of opportunity. We believe in it so strongly that we allow each full-time team member a number of hours of paid time off each year specifically so that they can pursue volunteer activities that aid the causes that mean something to them. We're all neighbors, after all.
---
Some of the organizations we support and community activities we participate in as a company are:
---
Heart Math Tutoring
Classroom Central
Enable America
AARP (Employer Pledge Program)
Spreading Joy Corporation
Charlotte Bridge Home
Employer Support of the Guard and Reserve (ESGR)
Second Harvest Food Bank
Habitat for Humanity
---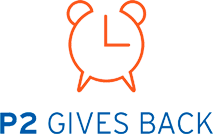 ---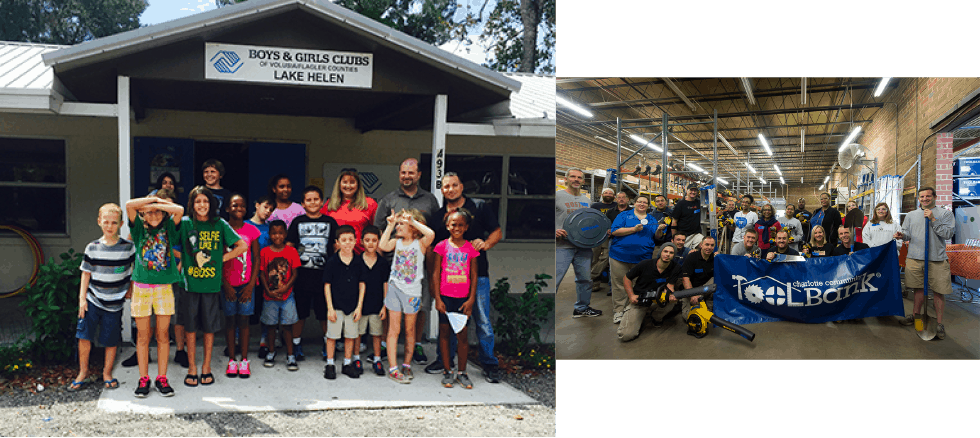 ---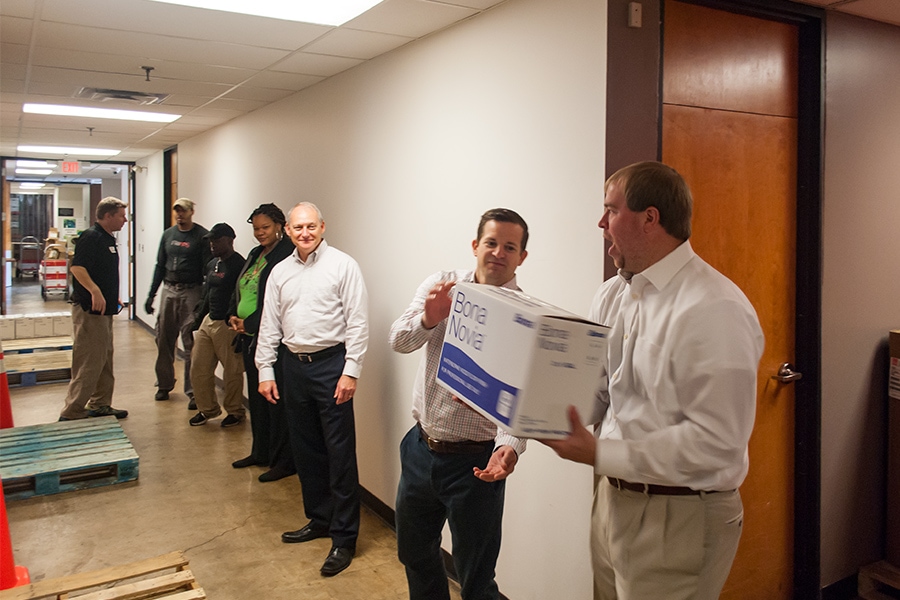 ---
"Patterson Pope sets itself apart by operating by their values and establishing a culture that allows you to grow and thrive while not losing sight of what is important – your family, friends, and community. Their involvement with volunteer programs like HeartMath Tutoring encouraged me to devote some of my time to a cause that is very important to me. Working here inspires me to want to give back."
---
– Dan Knezevic, Project Management
---
We're looking for your unique perspective to help us build a diverse group of team players. We're not a normal company. We're not typical for our industry. We're not typical for any industry. We take a great deal of pride in that fact and in our work. We try to work harder, smarter and have more fun than most anybody we know. If you like the sound of that, maybe you should join us.
---
Our job posting system allows you to view all openings or conduct a search to find only those that meet your interests. Applicants can also set up a job agent. By setting up a job agent, a job seeker will receive an e-mail communication regarding jobs that match his/her qualifications.
---
Paterson Pope is an Equal Opportunity/M/F/Vet/Disabled employer as well as an Affirmative Action Plan (AAP) Federal Contractor. We are a drug-free workplace too. You can learn more about Patterson Pope's status as an equal opportunity employer by viewing
---
---
Assistance for those with disability or accessibility needs
Patterson Pope is committed to working with and providing reasonable accommodation for individuals with disabilities. If you need assistance seeking a job opportunity at Patterson Pope or if you need reasonable accommodation with any part of the application process, please contact Maria Curran, HR Director, at 704.716.3967 or e-mail her at mcurran@pattersonpope.com.
---
Please state the following in your request:
1. What specific accommodations do you need to complete the employment application?
2. To which position and location (city and state) would you like to apply?
---
Answering these questions is necessary in order for us to provide assistance. If you DO NOT need an accommodation to complete the application, but are interested in employment, please complete the online application process.
---
Thank you for your interest in joining our team!
---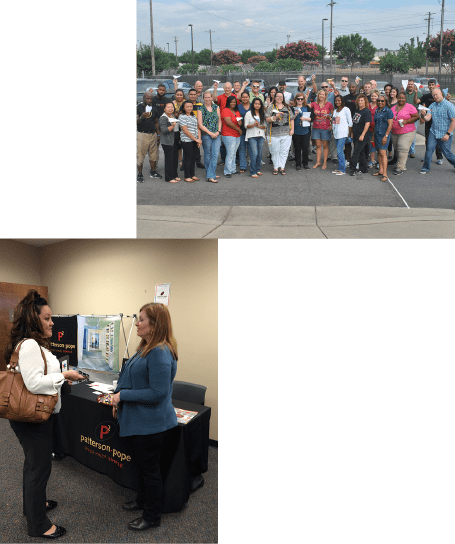 ---
"When I tell people about the leadership of our company, they are always envious. What we have is very unique in today's work environment. The character of our leadership is top notch. They always consider the well-being of their employees first."
---
– Ken Stone, Sales
---