Utilize computer technology when securing packages with Patterson Pope's electronic parcel lockers and personal locker systems — featuring texting and emailing capabilities!
Smart Locker Systems are designed for use in multi-unit and high-rise residential buildings and dormitories. Electronic parcel lockers provide a more economical method for management and distribution of packages to building residents. With the ability to track packages, you also make sure the parcels get to the proper recipient. These smart lockers eliminate the need to manually log, store and retrieve packages for residents. As shipments come in, they are stored in a parcel locker using a secure procedure. Residents are then notified of the delivery by text or email so they know there is a package ready for pickup. They access the locker and retrieve their packages by entering a secure, unique authentication code or PIN number or by swiping their resident RFID card. That's one smart locker!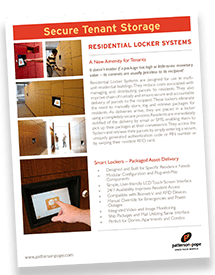 Want brainy storage? Electronic parcel lockers secure stuff, text and email status, and can be programmed for opening with digital PIN or RFID scan. Your humans have more important things to do. Download the smart lockers brochure.
---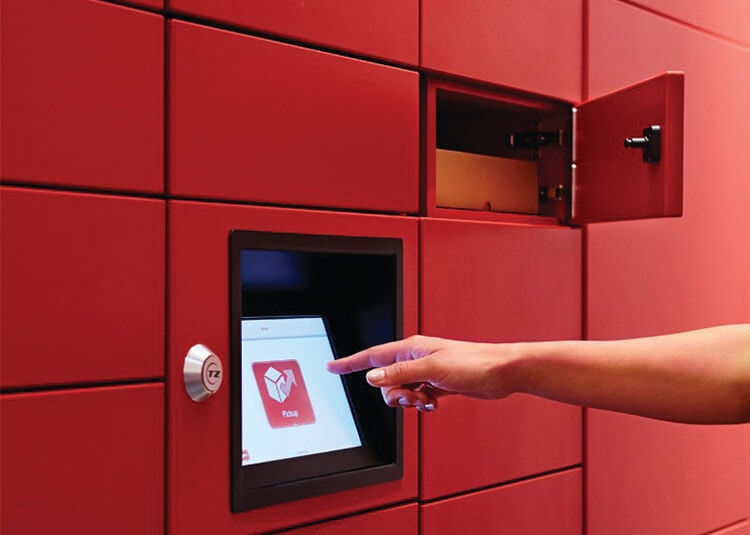 ---
Features of Packaged Asset Delivery Lockers:
---
Designed to meet specific residential settings
Modular configuration and plug-and-play components
Easy-to-use LCD touchscreen interface
Improves resident access with 24/7 availability
Compatible with RFID devices
Manual override for power outages and emergencies
Integrated image and image monitoring
Ship packages and mail using the same interface
Perfect for dormitories, apartments, and condominiums
---
Provide your residents with the peace of mind that when shipments arrive, they will receive instant notification and their parcels will be stored securely in the smart locker until the time of pickup.
---