Stackable Crates for Shipping and Storage
The mobility crate provides a modular storage and logistics solution for utility terrain vehicles (UTV). These stackable crates can store 2-person and 4-person UTVs and boast a structural steel frame that handles heavy loads while protecting its valuable cargo. 4-way forklift access allows crate stacking up to 3-tiers high, which not only saves spaces but also provides mission-ready access to UTVs and other gear. The crate interior features a gate and locking ramp at each end, tread plate deck and six tie-down hooks to secure cargo while in storage or transit.
---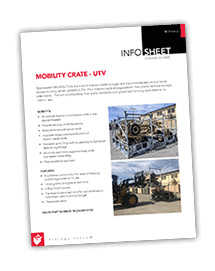 They say good things come in threes, so we imagine that mobility crates stacked 3-high qualify. Download the brochure today to see what we mean.
---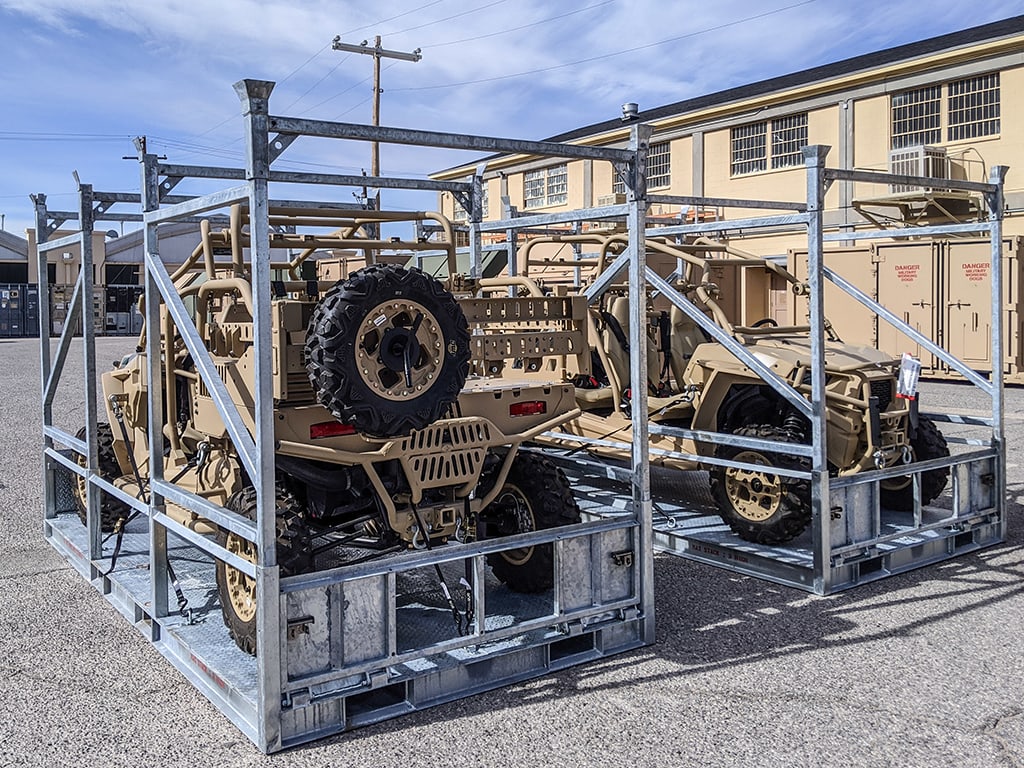 ---
Mobility Crate:
Enables container stacking up to 3-high
Maximizes warehouse space
Features knockdown construction for easy shipping and storage when not in use
Can fit 2-person and 4-person UTVs in one standard system
Provides mission-ready storage for rapid deployment
Allows dual entry and access for functional tests during storage
Supports heavy loads with structural steel frame
Is galvanized for long-term outside or inside use