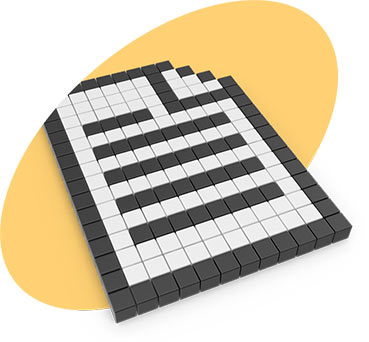 Stop sorting snail mail.

Transform

the mailroom with document scanning & process automation.
Even with our email inboxes overflowing, managing all the physical mail that comes into a business remains a challenge. In hybrid work environments and with more people working remotely, getting snail mail to the right people efficiently grows more difficult still. Evolve your legacy mail systems with document scanning and process automation digitizing all incoming correspondence.
Patterson Pope incorporates digital technology to automate your mail processes and route mail electronically to the right recipients.
How it works:
We collect your mail (from your office or the post office) for sorting and scanning in our secure facility.
Within 24 hours maximum that mail is electronically routed to the right parties for processing.
Your people see new correspondence in their work queues and enjoy enhanced visibility and easy access to important documentation.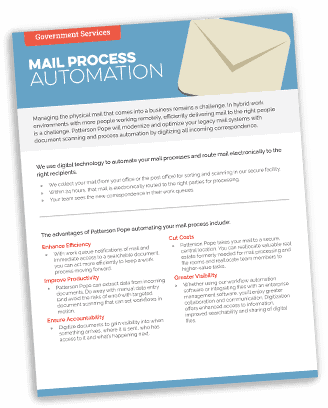 Managing the physical mail that comes into a business remains a challenge. In hybrid work environments with more people working remotely, efficiently delivering mail to the right people is a challenge. Modernize and optimize your legacy mail systems with document scanning and process automation by digitizing all incoming correspondence.

What can scanning do for you?
Click to navigate:
Automation advantages for your mailroom
Keeping track of a single, paper piece of mail can be challenging in the office environment. Document scanning and process automation offer many advantages in handling all your physical mail.
With work queue notifications of mail and immediate access to a searchable document, your people can act more efficiently to keep a work process moving forward.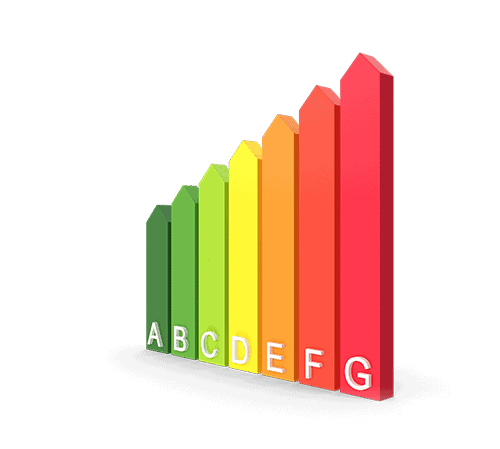 Patterson Pope can not only take charge of your mail collection and sorting, but also extract data from incoming documents. Do away with manual data entry (and avoid the risks of error) with targeted document scanning that can set workflows in motion.
Don't run the risk of an essential letter languishing in a pile on someone's desk. Digitize documents to gain visibility into when something arrives, where it is sent, who has access to it, and what's happening next.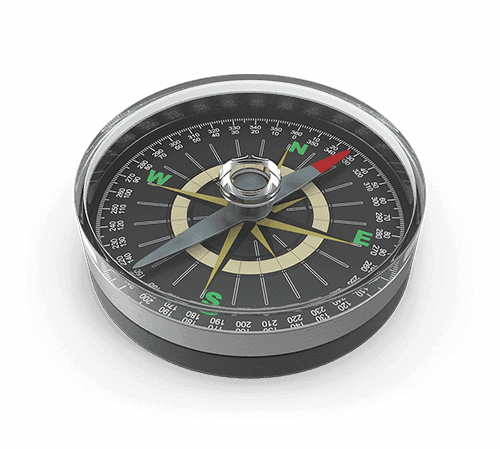 Patterson Pope takes your mail to a secure, central location. You can reallocate valuable real estate formerly needed for mail processing and file rooms. Plus, you can put your people on more value-add work since we'll be tackling the routine, repetitive tasks.
Whether you use our workflow automation software or integrate our files with your major enterprise management software, you'll enjoy greater collaboration and communication. Digitization offers enhanced access to information, improved searchability, and lets you safely share digital files.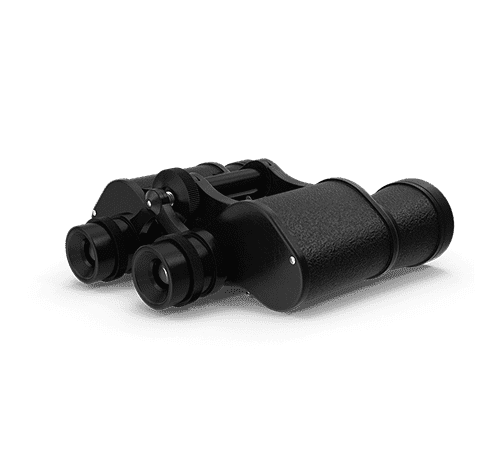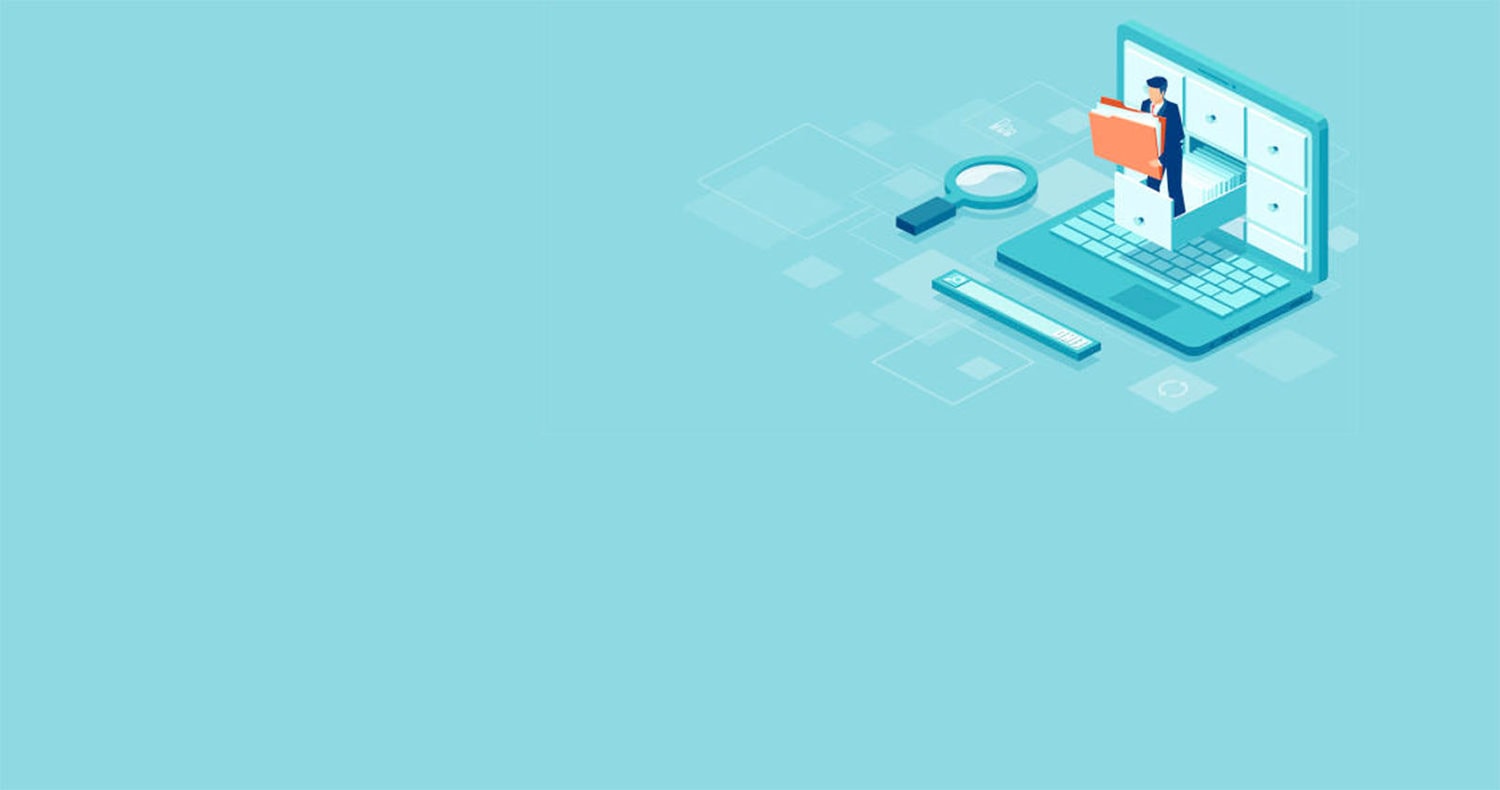 Benefit from the Patterson Pope process
---
Patterson Pope is a professional, experienced partner with a proven track record. Benefit from our 15+ years of experience in document management and streamlining highly confidential, complex, and mission-critical processes.
Our team of professionals applies expertise in a wide variety of government projects when developing a customized solution to meet your needs. We are accountable to you with detailed reporting providing full process visibility and helping you quantify cost and time savings.
The P2 Advantage begins with a gap analysis in which we meet with your people to learn your processes and determine the best methodology to complete your projects within scope and on time.
Schedule your FREE gap analysis today!
We can tell you all the cool projects we've worked on – but honestly, it's easier to show you.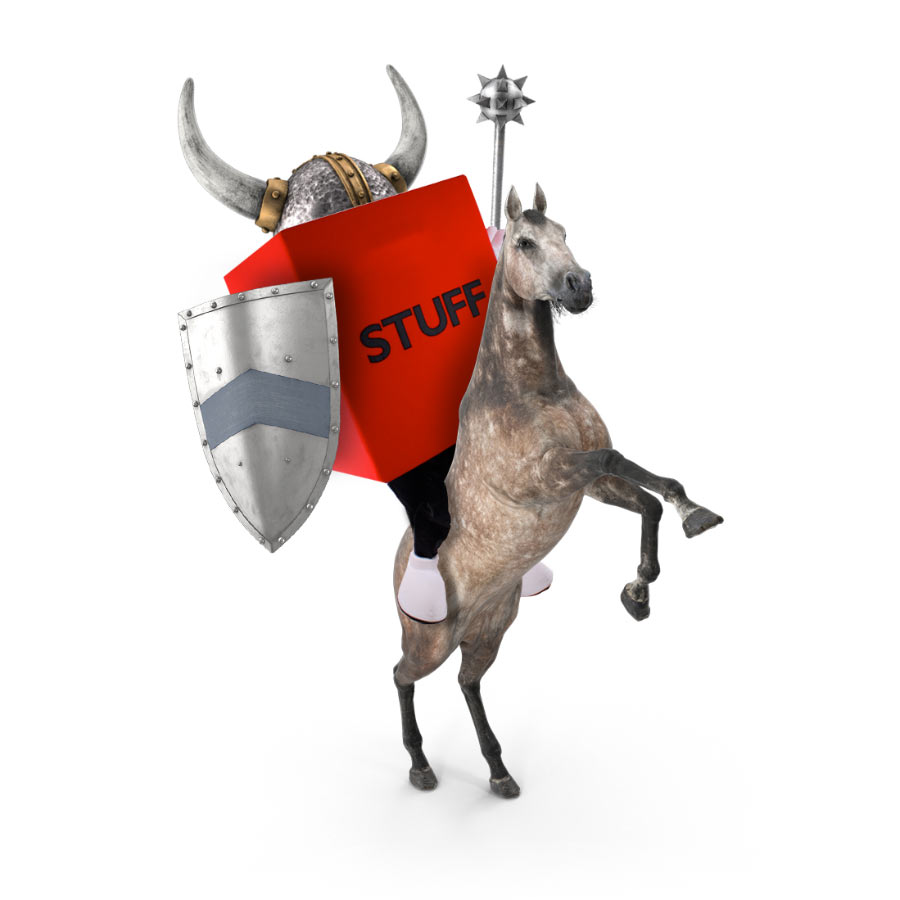 Need help in your STUFF battle?
You don't have to suffer alone. There's hope. Give us your basics, and we'll have one of our freedom fighters reach out to you.
"*" indicates required fields