Combining shelving with drawers improves security, convenience, and space efficiency.
Spacesaver Modular Drawer and Receding Door Systems combine the accessibility and security of filing cabinets with the space efficiency of open shelving to store more materials per square foot of floor space. Increase your storage capacity even more by using our shelving with drawers on Spacesaver high-density mobile storage solutions.
---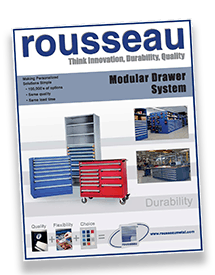 Like the old saying goes, leave no stone unturned. This Modular Drawer Cabinets brochure should answer any initial questions you have. Download it now to get started.
---
---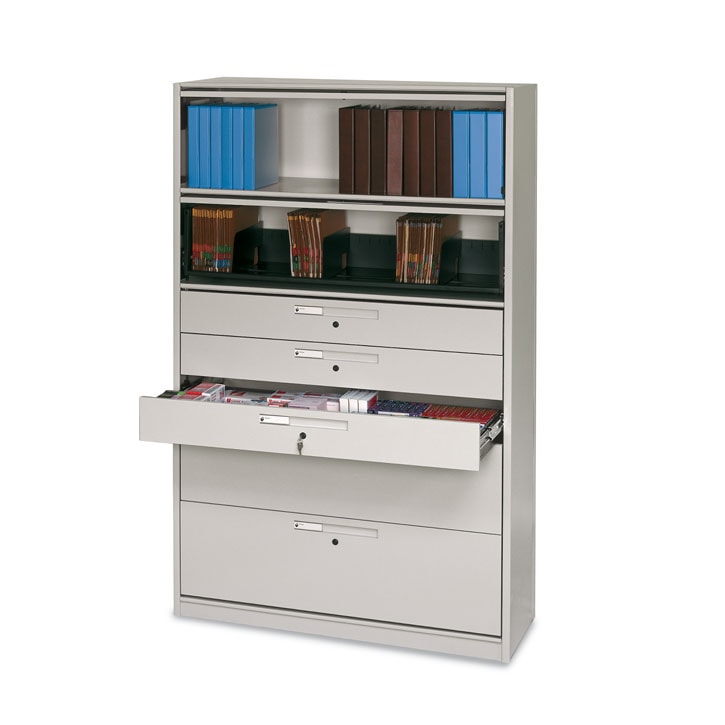 ---
These storage systems offer the following benefits:
---
Complement your building's interior design
Create a variety of storage solutions
Sections are available in several heights and widths
Receding doors are available in 16 standard sizes
Modular storage drawers are available in 32 standard sizes
Modular Drawer and Door Systems can be configured to your exact requirements
For the security of all stored materials, keyed locks are standard on all modular drawers and receding doors
---
product accessories Links
---