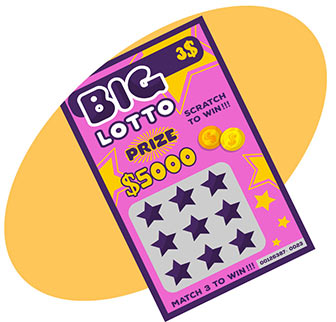 Innovative Lottery Automation Solution designed exclusively for the needs of the

Lottery Industry

.
Don't leave your lottery automation solution to chance. While we do consider ourselves experts in organizing stuff, Patterson Pope is also your go-to Lottery Automation Workflow partner delivering knowledge and experience from the frontlines. We've built the tools that lotteries need to centralize and modernize all regulatory requirements to better serve the retailers and players alike.

What Can Lottery Automation Do for You?
Click to navigate: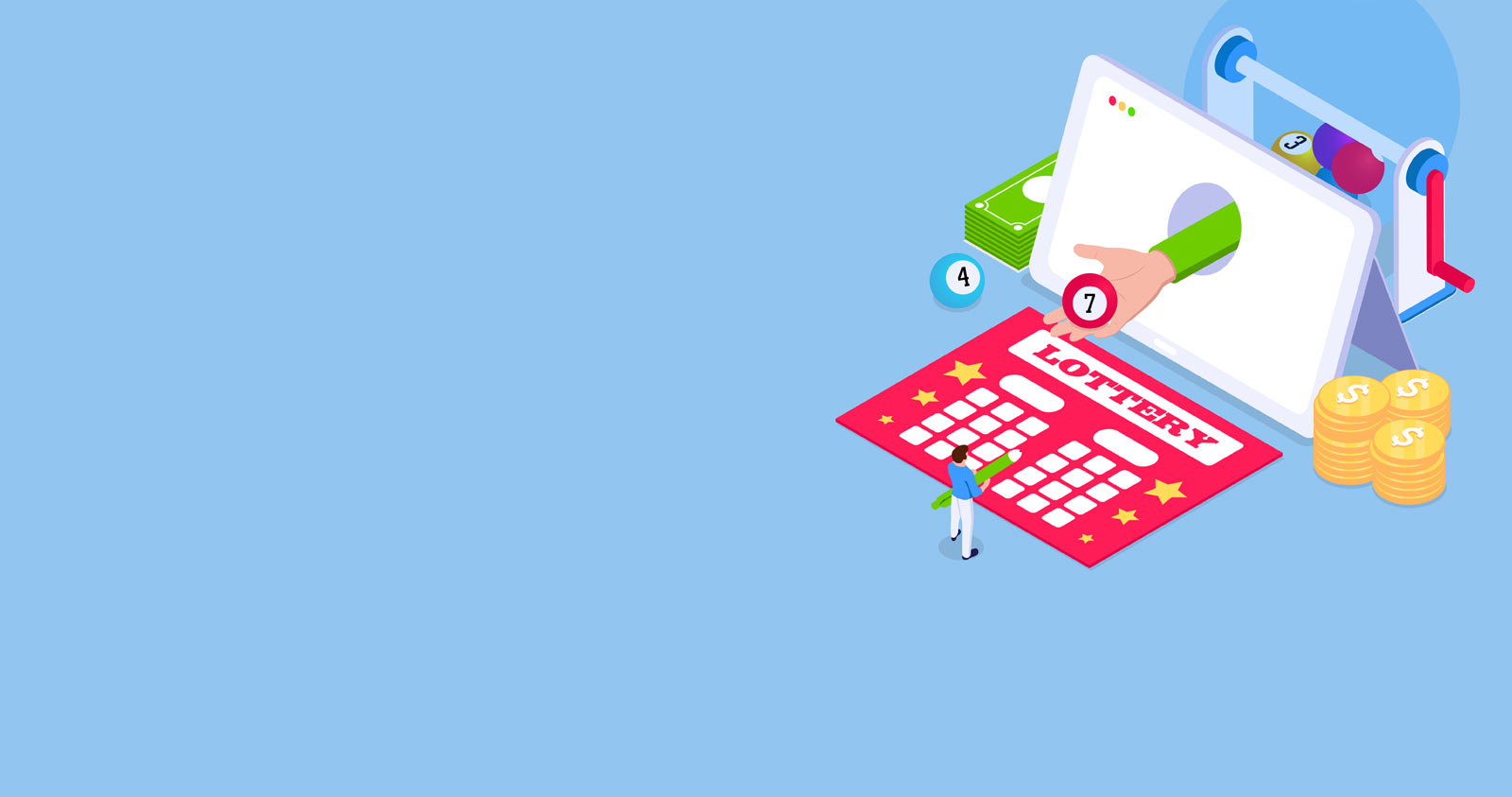 Primary Lottery Automation Areas
---
The Retailer Licensing process begins when a retailer fills out an online retailer application and submits the supporting documentation – either with the initial application or after preliminary vetting is performed.
The retailer licensing automation builds an electronic retailer file with placeholders for all the required documents.
Your preferred workflow kicks in, sending out required tasks. You can determine the order in which the tasks and approvals are performed as well as what tasks are performed based on the application.
During this process, retailer communications can be generated based on a variety of templates including adverse background checks, status updates, notifications and reminders for additional information, and finally an approved certificate of authority.
Retailer Profiles contain the retailer renewal date and the lottery lead time requirements. Based on those factors, the Lottery Automation Workflow initiates the renewal lifecycle sending an email notification to the retailers due for renewal.
This email notification will be customized for each retailer and will include their renewal requirements based on their profile and a link to the electronic renewal form.
A Reporting Dashboard is configured to track the renewal process for all retailers allowing Lottery users to drill down to specific retailers.
The workflow will automatically send reminders to retailers who do not respond within a pre-determined timeframe. All communications are stored in the Electronic Retailer File.
Lottery Lifecycle Management Strategy

Communicate with the retailer and player quickly, accurately and completely through online electronic forms, email notifications and reminders as well as an integrated secure file sharing tool.
Automate the manual tasks of sorting, matching, filing, routing, tracking, notifying, composing and reporting.
Facilitate decision making through automating business rules, calendar deadlines, workflow queue management, in addition to capturing and providing immediate access to all relevant information.
Integrate with the system of record (gaming system) as well as the lottery website through a variety of industry standard tools to maintain data integrity, reduce labor and streamline access.
Claims / Prize Payment Processing
While the gaming system vendors have become automated, the prize payment process remains a manual paper intensive process. Our Lottery Automation Solution automates the claims prize payment process creating a compliant, transparent process.
The lottery automation claims process automates the documentation and approvals of claims and the investigation of exception claims. Documentation includes:
Winner Claim Form
W9
Winner Identification
Social Security Number Documentation
Due to issues with tickets, retailers frequently request financial adjustments from the lottery. Each case is reviewed to determine whether a financial payout is required. The current approach is labor-intensive and provides no visibility into the overall process. In addition, data analysis, reporting and auditing capabilities are nonexistent.
In the new workflow, the retailer requests an adjustment form online and submits the supporting documentation including the ticket(s) in question and/or the transaction log. The system automatically builds a folder for the adjustment. The submission is verified, validated and assigned to the appropriate representative to research and process the request.
If the request is approved, it is automatically routed through the correct steps (from management to accounting), and the electronic funds transfer is performed. Throughout the process, the lottery Automation Workflow will send updates to the retailer. The status of all requests for adjustments will be dynamically visible in the reporting dashboard.
Administrative Operations
The Lottery Automation Workflow solution leverages the Unity Electronic Form and Workflow technologies to automate the administrative operation tasks including:
Mileage and vehicle logs
Expense reports
Business cards requests
Managing citizen complaints
Capturing accident reports
Driver disclosure forms
Purchase requests
Other paper-based forms and documents
These solutions allow users to complete forms with advanced controls like data validation, dynamic rules and actions, calculations and more, with a consistent experience across devices. These forms feed directly into approval processes and are visible in reporting dashboards.
Public Records Request Management
Access to public records is a cornerstone of a transparent government, which often includes lottery jurisdictions. However, responding to requests for public records quickly is a constant challenge. Manually processing and responding to requests is not only time-consuming, but it can also cause frustration when those responses are delayed or incomplete. Once they are received, tracking and distributing these requests becomes a challenge.
With a Lottery Automation Public Records Request solution, you simplify request submission and fulfillment. From online request capabilities and comprehensive record searches to digital delivery, the solution streamlines the process from beginning to end.
Government officials feel increased pressure to provide easy access to public records and often face mandates for fulfilling requests. For staff, tracking and reporting have become just as important as completing the requests.
The Public Records Request solution helps:
Simplify request submission and delivery
Provide comprehensive search for complete request fulfillment
Improve process transparency and reporting
Your organization will have the tools it needs to quickly prioritize and complete records requests. Once completed, the solution guarantees quick delivery of documents to requestors, improving the process from beginning to end.
An intuitive suite of secure user interfaces

An easy-to-navigate tool to configure applications and renewal forms, access real-time retailer information and retailer status, customize notifications, and more.

Retailer Applicant Forms Portal
An easy-to-navigate tool to configure applications and renewal forms, access real-time retailer information and retailer status, customize notifications, and more.

A user-friendly licensee dashboard that enables retailers to manage their information, upload documents, submit retailer changes, renew licenses, submit adjustments and more.

A highly customizable public-facing form that allows your players to submit claims with the required documentation based on regulatory requirements.
Technology to simplify, automate, and centralize all of your manual processes.

Records Management Expertise
Our customers have long valued our leadership and knowledge of the specific challenges lotteries face.

We understand that no two lotteries are the same. Our solution is completely malleable to ensure it meets your lottery's unique requirements.

We empower lotteries to transition from manual, paper-based and time-consuming processes to swift, efficient and automated workflows.

We support innovative software and offer the flexibility to integrate with any API-supported gaming system or third-party application.

Our platform is accessible across any device with browser capability, allowing for staff, players, and retailers alike to navigate it with ease.

License Registration & Renewals
Reduce the time spent reconciling forms, paper documents, background checks and EFT documents. Centralize, digitize and automate your retailer license registration and renewal processes with highly configurable modules designed to support all critical requirements from start to finish.

Communications Management
Automate and simplify all your email to licensees within one easy-to-navigate platform. Regulators can create, schedule and send automated communications for every occasion, including renewal notices, reminders and confirmations.

Reporting is simplified with Patterson Pope's Lottery Automation analytics capabilities, enabling lotteries to analyze data inside the platform using familiar charts and graphics. With just a few clicks, you can visualize and export the most complex of queries.
Gone are the days of managing time consuming, manual paper-based processes. Patterson Pope's Lottery Automation brings the entire retailer licensing process into the 21st century with speed, automation, ease of use and highly configurable modules to meet your agency's unique and individualized needs. And when it comes to lottery automation, we're holding the winning ticket – an industry-leading, end-to-end solution to deliver value at every step and provide the agility needed to help your lottery reach new heights.