Safe, secure storage solution for parachutes and other military gear.
While Spacesaver's Parachute Container provides sturdy storage for backpacks and other military gear storage, it was designed specifically for parachute storage in collaboration with the Airborne Division of the Army Quartermaster Company. The parachute container provides ventilation, protection from ground moisture, and enough space to accommodate packed chutes for a plane full of jumpers.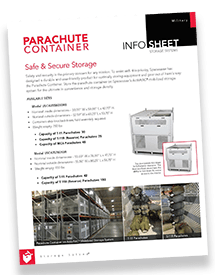 Janet Jackson's wardrobe malfunction was famous. A parachute malfunction is worse. Keep your parachutes safe and secure with sturdy storage. Pull the ripcord on this Parachute Container brochure download to learn more.
---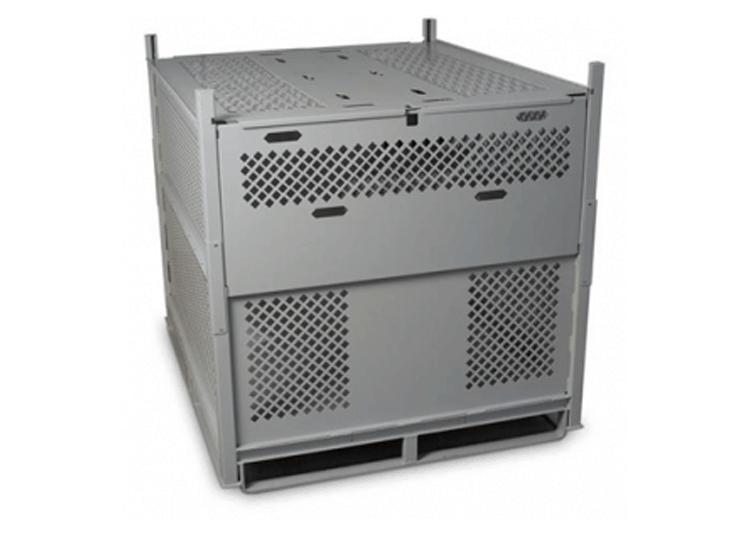 ---
After an extensive testing and refinement process, Spacesaver's team developed Parachute Containers in standard and large sizes. In both models, the container's 11-gauge steel frame provides strength and rigidity, and 12-gauge steel diamond-perforated panels offer visibility and ventilation. The welded base provides forklift access from all sides. The containers are stackable up to three units high in static applications and, when space is at a premium, they can be used with pallet racking on Spacesaver's ActivRAC® Mobilized Storage System to make optimal use of military gear storage space.
---