IARS Provides Adjustability for any Materials Handling Application
Say "so long" to fixed-height storage racks and "hello" to adjustability. The Instantly Adjustable Rack System (IARS) utilizes a removable steel pallet to provide a variety of shelving configurations, maximizing storage capacity. Pallets are adjustable on 6-inch increments using any standard forklift and have been designed for unmatched safety, quality, durability and strength. With over 20 system sizes and a wide range of accessories to choose from, it's easy to see how all types of materials can now be considered handled.
---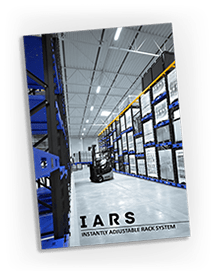 Gone are the days of head scratching and wondering where to put your new shipment of goods. Download the IARS Brochure to put your storage worries to rest.
---
---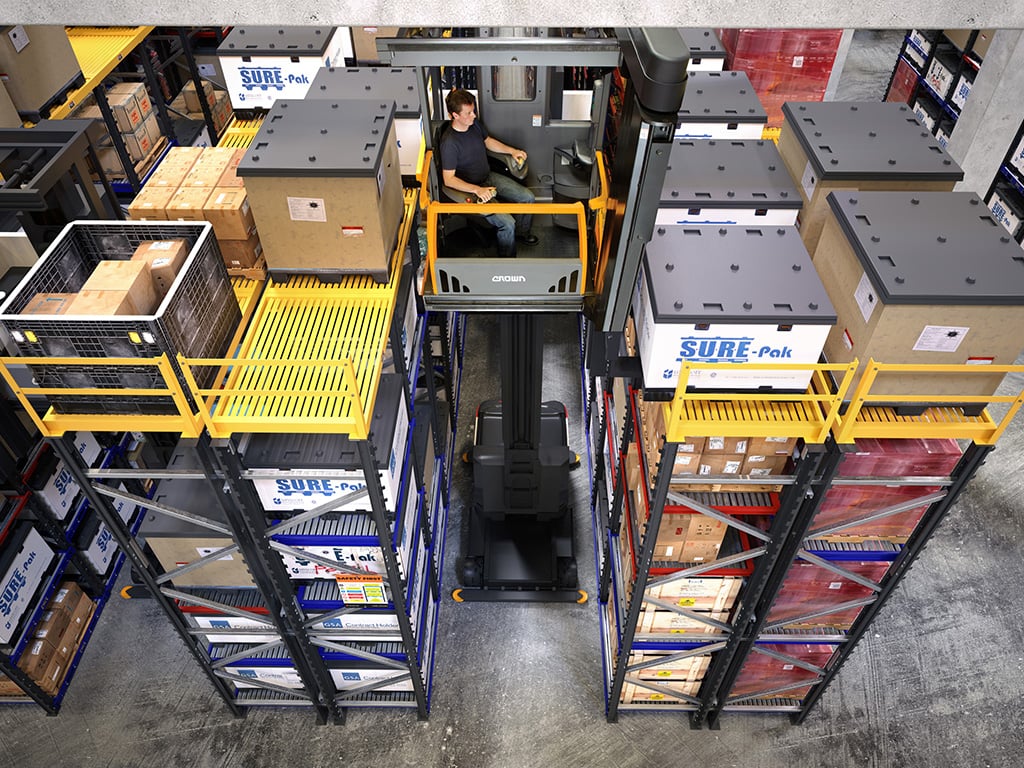 ---
Instantly Adjustable Rack Systems provide:
Adjustable pallet heights on 6-inch increments
Free-standing rack structure
Various configurations
Durable steel construction
Easy accessibility to stored materials
Lifetime warranty
Rack Accessories include:
Work benching
Guide rails
Cantilever arms
Safety barriers
Anti-fall mesh
Pallet Accessories include:
Light-duty shelves
Bin modules
Security cabinets
Partitioning kits
Load retainers
Parachute cages
Tire storage modules