Patterson Pope specializes in helping effectively store Stuff. And there is no place more likely to deal with all kinds of STUFF than a locker!
We know stuff, and we know how to store it. Not just putting it somewhere, but actually storing it in a way that will keep it safe and make getting to it again easier.
That's where lockers come in. We did the research, and turns out there are lockers for most any place, for all types of applications and for all shapes of stuff.
From applications for universities, museums and corporate offices to public safety and military, and from industrial and high-rise residential to applications everywhere that need traditional steel or laminate lockers, we have custom lockers any need.
---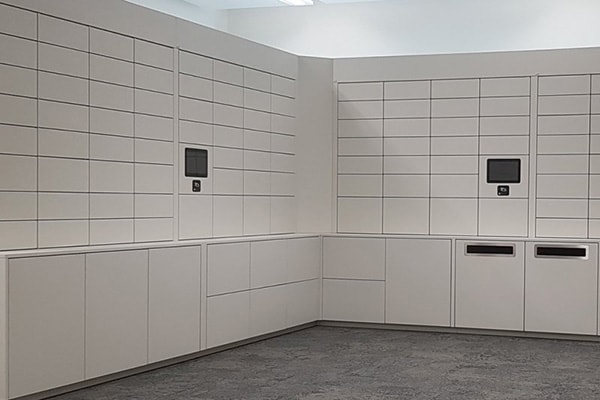 Electronic Parcel Lockers
Parcel delivery lockers are an economical, secure method for managing and distributing packages and deliveries in residential buildings, campus dormitories and offices. They also provide a great perk for the people who live and work in these spaces.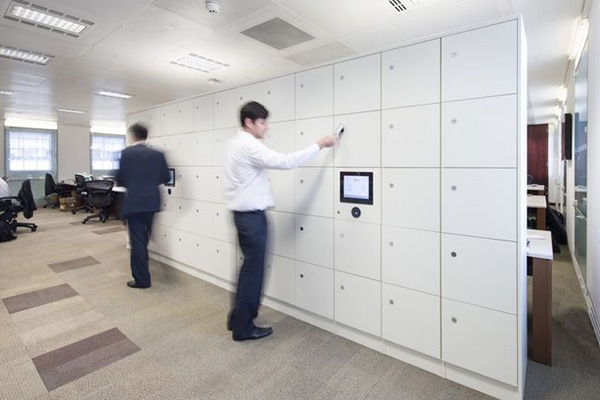 Temporary-use, or day-use lockers, maximize and enhance today's working, learning and living spaces. As modern spaces continue to evolve, it is critical to provide employees, students, residents or patrons with a convenient and safe place to store their stuff.