Choosing the Right Combination
Patterson Pope specializes in helping people effectively store the things in their lives. This means not just putting things away, but doing it in a way that will make finding and retrieving each item as easy as possible. To help in this pursuit, we offer an assortment of storage lockers for all places and purposes such as police, military and school lockers.
Storage Lockers for Police Departments
Locker Storage for the Military & First Responders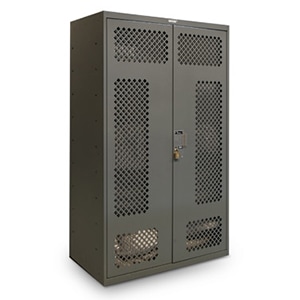 TA-50/TACTICAL READINESS LOCKERS
Military, police and other first responders need lockers to store gear for quick, easy deployment. Our TA-50 lockers have room to store weapons, uniforms, personal gear and electronic devices so that those items can be quickly retrieved for instant use. Shelves and dividers are removable and interchangeable.
Locker Storage for Businesses, Schools & Other Applications