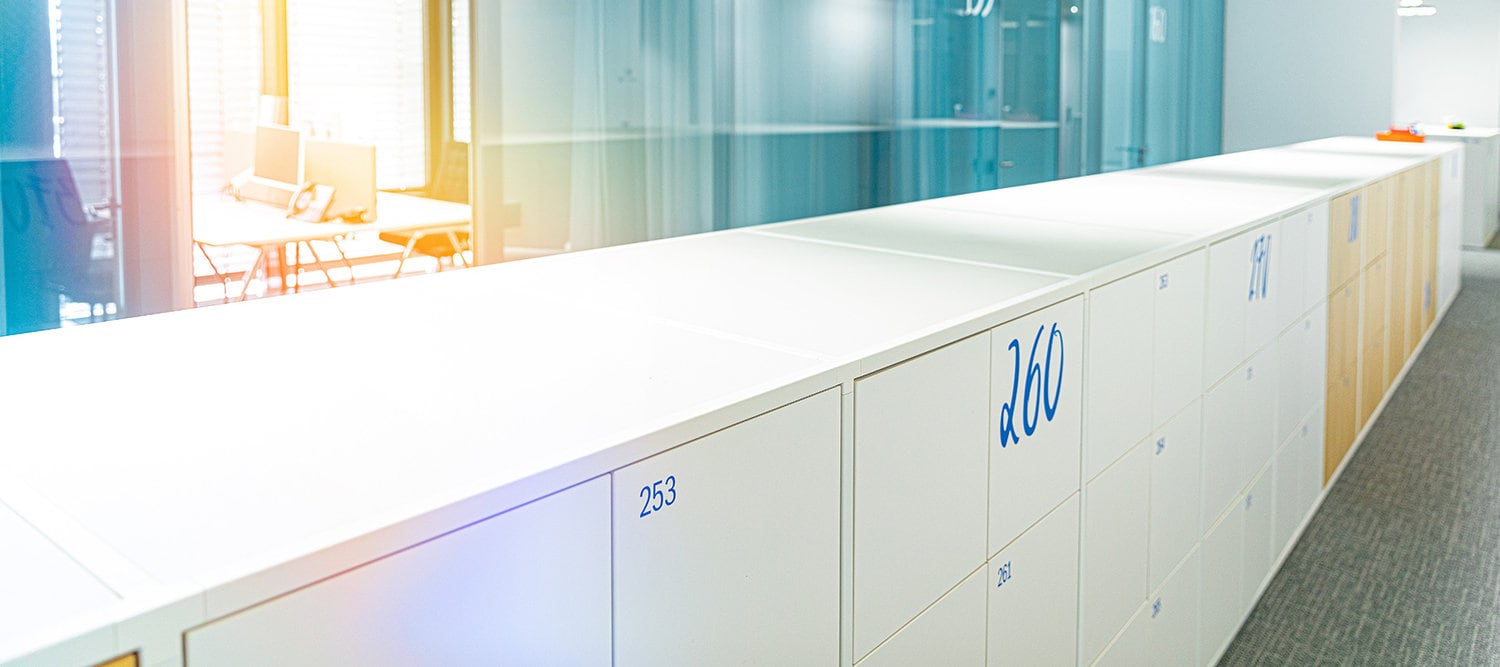 Lock Up Efficiency & Flexibility
The way we work is always evolving—now more rapidly than ever before. Workplace lockers are a must-have for today's flexible workspaces. Self-service smart locker systems provide a seamless, on-demand employee experience while saving space and cutting administrative burdens.
Every day you see digital technology and the influx of data transforming the world of work. Take advantage of these advancements in locker tech too. Benefit from the real-time data and insights your organization needs to meet employee expectations today and easily scale and adapt in the future.
---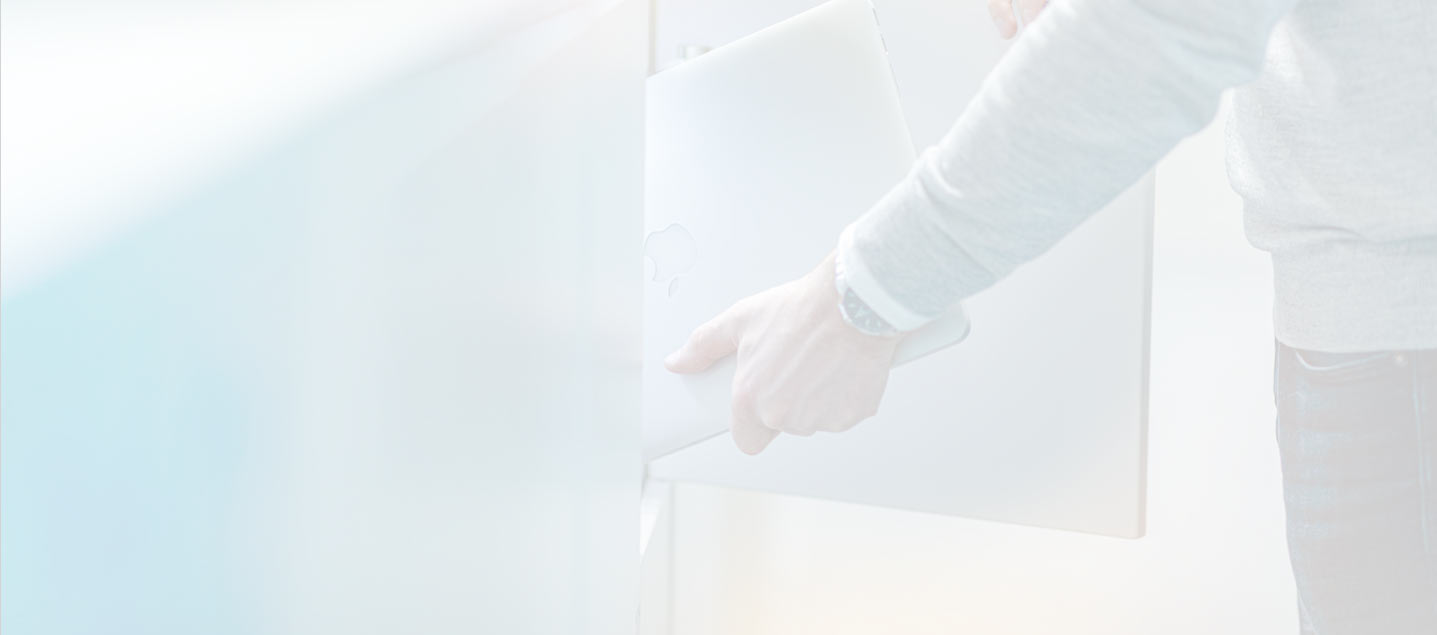 Our smart workplace locker systems provide the insights you need to iterate and tweak locker allocation in a hassle-free way:
1. Provide secure and convenient personal storage where and when it's needed
2. Optimize storage and save on space with an adaptable design
3. Enjoy a smart interface for locker allocation and monitoring
4. Avoid the double usage and claiming overlaps that frustrate users
5. Look at high-level data or focus on a individual locker bank to optimize resources
6. Help address missing belongings reports or aid with contact tracing
Patterson Pope proudly partners with Vecos for superior quality, secure smart workplace lockers. Working with our professional team of experts, you can design a setup that specifically suits your unique workplace.
Whether Fixed or Flexible, Easily Customize Workplace Locker Storage.
Up to 40% of workplace lockers can go unused without the right planning. Don't waste resources anticipating 1:1 locker allocation. Our smart locker system can provide ready access for limitless users and adapt, in real-time, to meet individual user's needs in different locations.
Our smart lockers can be configured as employee lockers, day-use, team, parcel or visitor lockers remotely. Plus you can easily change the use for that fully automated locker with user-friendly software — even remotely.
Connect to your Active Directory to define access provisioning for different users and offer the on-demand convenience and hassle-free storage your employees value.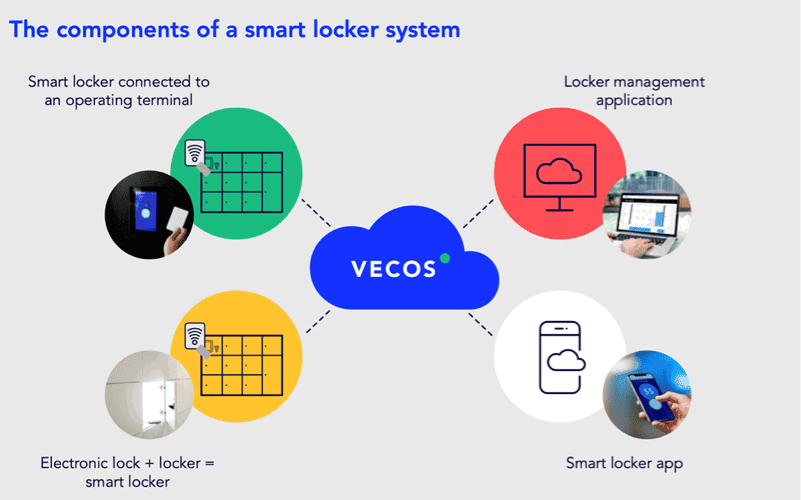 High-quality, sturdy, smart workplace lockers connect with secure, cloud-based software to benefit both management and employees. Your employees can reserve or release lockers from the operating terminal or a smart locker app. Meanwhile, managers have the data they need in a cloud-based management application that allows remote access and dynamic configurations.
Types of Smart Workplace Lockers
Our smart locker systems are configurable for any situation. Tailor your locker types to fit your dynamic needs—knowing that we can adapt and scale with future changes too.
Provide employees with peace of mind about the security of their stuff while inspiring them with your forward-thinking flexibility.
Easily configure your employee lockers for single-day or fixed usage. Then, sit back and enjoy your employee's positive experience of hassle-free lockers.
Employee Personal Lockers
Give your people a feeling of security with a dedicated, personal locker that lets them move around freely without worrying about the safety of their belongings.
Improve internal logistics and empower collaboration within a hybrid, co-working or shared space environment by offering a seamless experience with smart lockers.
Support business productivity with shared storage lockers for document hand-off or in huddle and collaborative spaces.
Simplify secure sharing of important materials with always available self-service team lockers that avoid the challenge of ensuring everyone is onsite at the same time.
More employees order deliveries to the office. Providing parcel lockers can take administrative burden from your facility managers. Those delivering food, shopping, dry cleaning or other mail can place that stuff in an available parcel locker. The recipient gets an automatic notification and enjoys confidence that their delivery is secure until they collect it.
Make a positive impression on people visiting your environment too. Provide secure, flexible storage for guests. Expecting more visitors on a given day? Easily allocate some of your other lockers to meet the need. Throughout you simplify security and gain important visitor management data to protect your people and your workplace.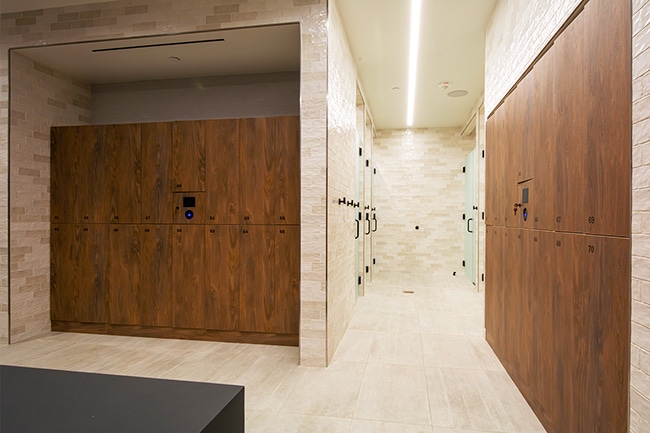 Changing Room/Gym Locker
Supports employee health and wellbeing by providing flexible lockers for storing stuff while taking a fitness break. Providing smart lockers to securely store personal belongings may take that one last hurdle away from employees to exercise during their work day.
Instead of having an IT team member constantly onsite, use IT asset lockers to help with asset distribution and repair exchanges. Someone working remotely can drop off equipment that needs service, or collect a new device, whenever works for them. At the same time, you save your IT team from tracking down employees and avoid the risk of equipment getting lost or stolen with end-to-end access tracking.

Dynamic Storage Supports Your Flexible Workplace
Enjoy a seamless, frictionless experience with secure, compliant smart locker technology.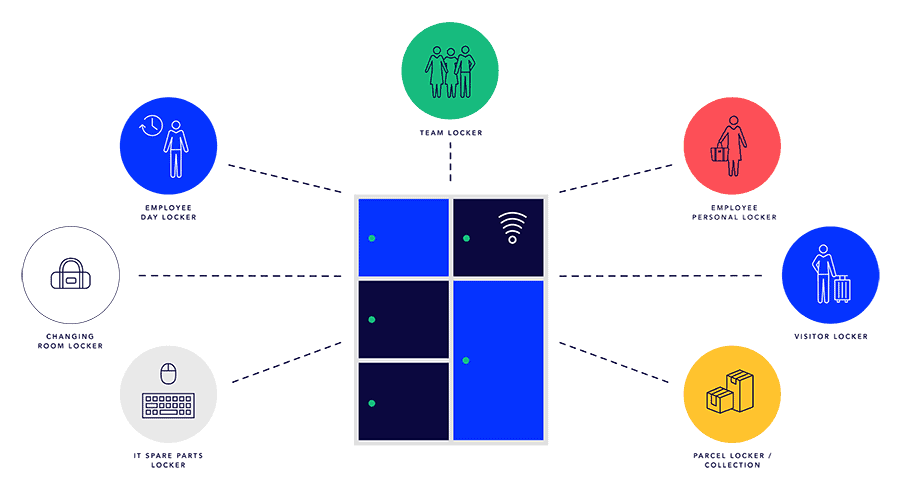 User-friendly software and remote access, including automated user notifications, can save as much as 90% of the time previously spent monitoring locker usage and cleaning schedules or troubleshooting user issues.
Our ISO27001-certified system integrates and automates with 50+ workplace Apps, employee data and access management systems.
Easily scale and optimize locker use today and in the future with the data insights to learn what works best for your organization
'
s culture, space and location.

Self-service electronic locker systems offer effortless access and avoid the headaches of lost keys or forgotten locker combinations. Let people use the personal identification they already have on hand (e.g., RFID badges, smart mobile devices or face ID).
Easy-to-use employee interface makes opening, switching, sharing and releasing lockers touch-button simple.
Lockers are identified by number and with LED status lights to help users locate their assigned storage.
Inside the locker, enjoy the convenience of lighting and an integrated USB port for electronics charging.