Optimize space in off-site storage facilities.
XTend® Mobile High-Bay Storage Systems optimize storage space while still providing complete accessibility to stored items. The compact storage system works by installing high-bay shelving on carriage-and-rail systems that allow the shelves to move with the press of a button, helping facilities make optimal use of available space. Particularly well-suited to climate-controlled facilities, the XTend compact high-bay storage system helps cut heating and cooling costs by eliminating wasted space in the aisles.
---
These compact storage systems are manufactured by the Spacesaver Corporation, the patent holder and industry leader in mobile high-bay storage systems.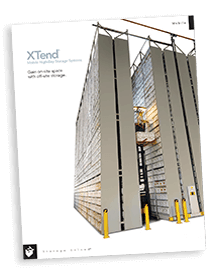 "Is there something I can help you with today?"
"No, just looking…"
"Right, well if you need more information, check out this Mobile High-Bay Storage System brochure, it's a great place to start."
---
---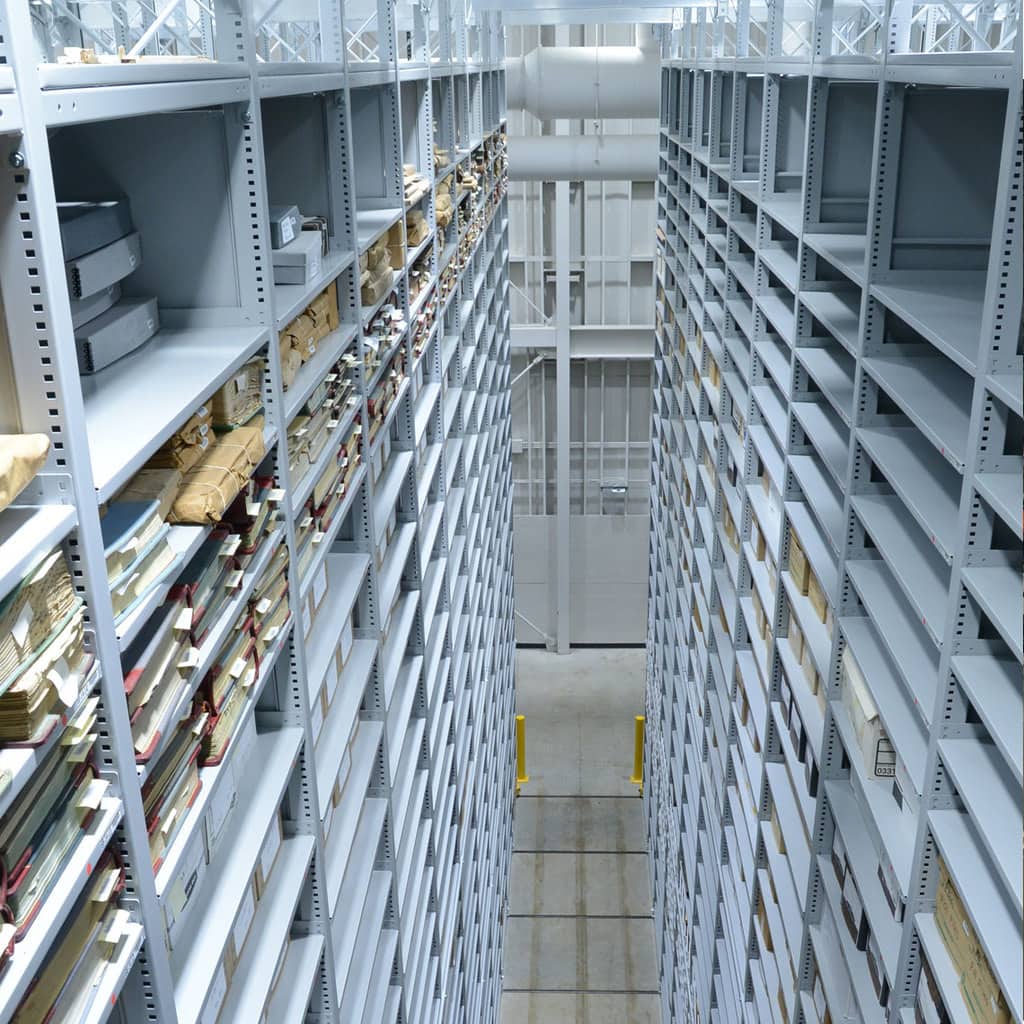 ---
Features include:
---
Non-off-gassing polyester powder-coat paint keeps archived media safe for the long term
Integral side-shelf supports, shelf backstops, upright baffle closure panels and flue spaces contain media and also help protect it from fire loss
Compact storage shelves feature reinforced cold rolled steel box-formed construction and can be easily adjusted on vertical increments of 1-1⁄64 inch (26mm)
Shelves can be relocated without using tools
Construction exceeds the most stringent National Archives and Records Administration fire suppression standards