Store the Same Items in Half the Space
Mobile art rack systems are an integral part of storage solutions at institutions that hold two-dimensional art collections. Storing vertical racks on mobile systems provides the same organizational and protective benefits of traditional art racks while dramatically expanding art storage capacity. Floor-mounted or ceiling-suspended art storage options are available.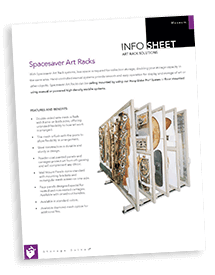 You like to kick the tires, eh? This Mobile Art Storage Rack brochure will get you one step closer towards discovering the right storage system for all of the stuff you need to store. Download it now.
---
---
Mobile art rack systems save space and help keep collections safe and organized.
---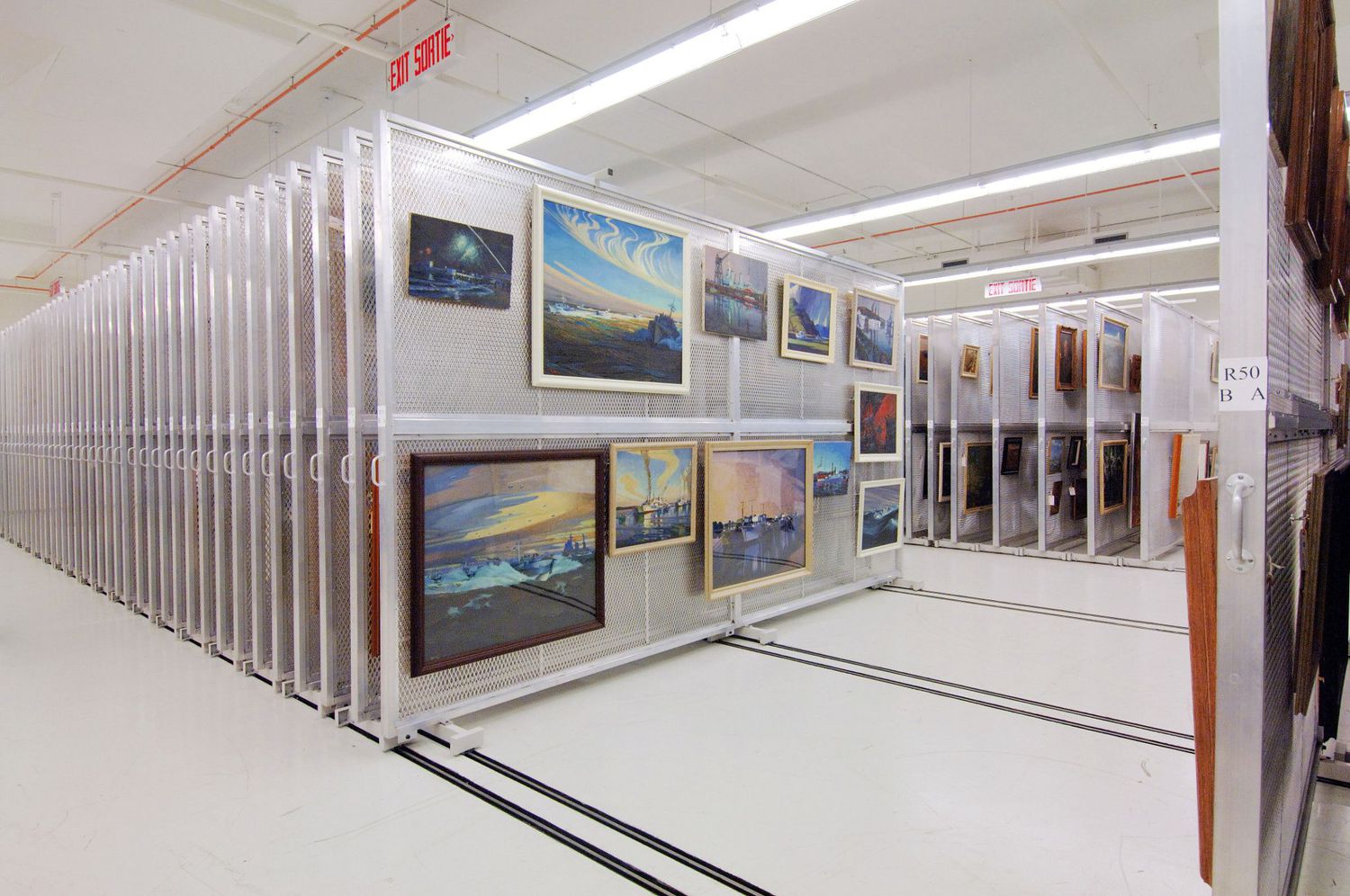 ---
FLOOR-MOUNTED MOBILE ART RACK SYSTEMS
These art rack systems preserve precious floor space while maintaining framed artwork. Featuring double-sided mesh screens that are flush to the art rack frame, this art storage system offers far greater capacity than traditional art racks.
---
The artwork hanging arrangement is limitless, especially where floor space is not. Mobile Art Rack Systems can store the same number of items as conventional pull-out art racks in almost half the floor space. This means less space is required for collection and painting storage, or you can double your art storage capacity in the same area. Any way you look at it, it's a savings for your facility.
---
We have safety, capacity, and tracking covered. All mobile bases come equipped with in-rail anti-tip devices. The wheel sections can be nested for maximum storage density, and roller guide-bearing wheel assemblies provide for smooth tracking over a lifetime of performance.
HANG-GLIDER PRO® ART STORAGE PANEL SYSTEM
The Hang-Glider Pro is a ceiling-suspended pull-out storage panel that provides space-efficient protection for hanging art.
---
Operation of this system is safe and easy. The special extruded aluminum track ensures perfect alignment and efficient distribution of load to trolley wheels, creating the smoothest possible pull. The overhead track and frictionless roller guide trolley contains molded silicone rubber isolators to protect collection from vibration.
---
Protection of stored material is enhanced with an anti-sway guide wheel mounted at the front base of each panel. A deceleration device slows panel motion during the last 15 inches (385 mm) of movement in either direction. And an optional, conservation-safe powder coat finish on both the panel screen and the frame provides a smooth, durable panel surface which is both aesthetically pleasing and pleasant to the touch.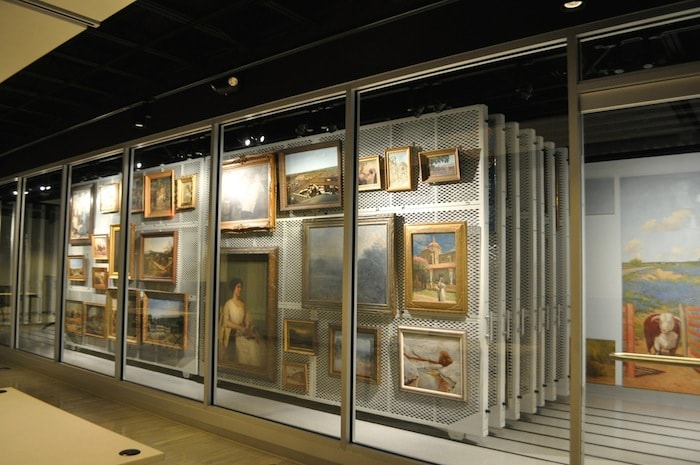 ---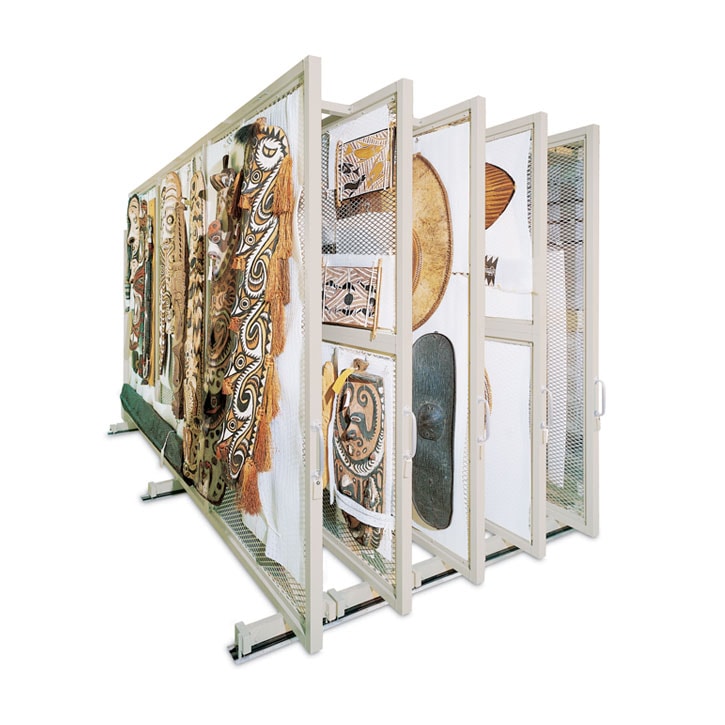 ---
Hand-controlled manual systems provide smooth and easy operation for display and storage of art or other objects.
---
Double-sided wire mesh is flush with frame on both sides, offering unlimited flexibility to how art work is arranged.
The mesh is flush with the posts to allow flexibility in arrangement.
Steel construction is durable and sturdy in design.
Powder-coat painted panels and carriages protect art from off-gassing and will complement any décor.
Wall Mount Panels come standard with mounting brackets and rectangular mesh screen on one side.
Face panels designed special for nested and non-nested carriages. Available with or without handles.
Available diamond mesh option for additional fee.
---