The pristine IMG Academy in Bradenton, FL enrolls more than 900 student athletes who play a variety of sports.
In the words of Equipment Manager Cortez Robinson, "We were basically living out of trailers. I had little hanging racks and boxes everywhere, just because I didn't have any place to store them. We have a huge warehouse up front that housed a lot of our gear. It was all just sitting on shelves in boxes."
How could equipment for lacrosse, baseball, football, track and field, golf and basketball be tallied, collected, and organized in such a way as to make it not only more accessible, but safer and more secure?
---
HOW STORAGE MADE THE DIFFERENCE.
The customization inherent in the high-density shelving with mechanical assist (MA) – from Spacesaver – made it the ideal solution for this vibrant location.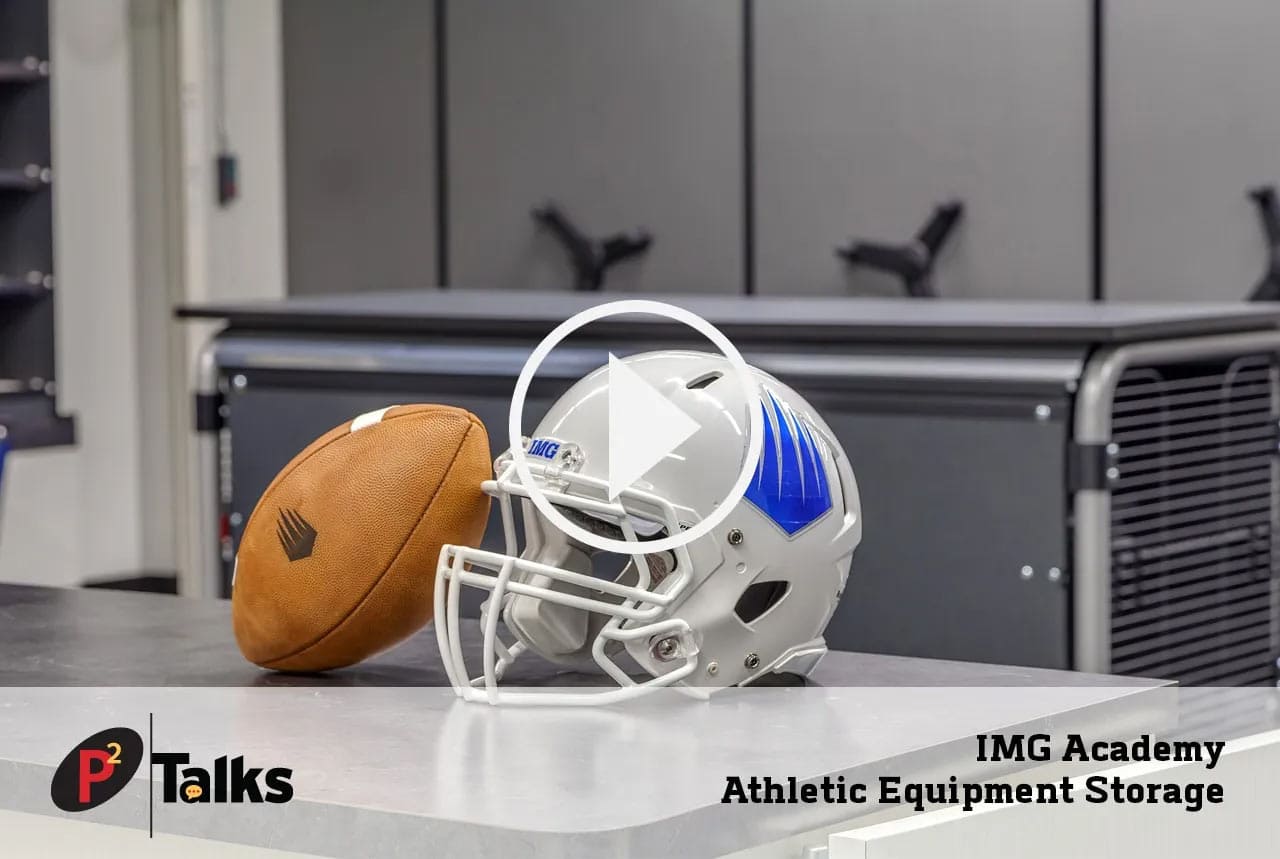 ---
The added storage space has been a welcome benefit for Robinson. The improved look, sport specific aisle organization and fun MA features have made the job of equipment management all the more fun for him, he said. Additionally, the space has become a featured stop on the tour of the overall facility tour. Being able to showcase just how far-reaching the academy's dedication to top-notch performance is has had an impact.
---
"The new system has allowed me to save space; it's allowed me to be more flexible in my daily tasks and activities. It's a pretty cool system."
- IMG Equipment Manager Cortez Robinson