Mechanical-Assist Mobile Shelving System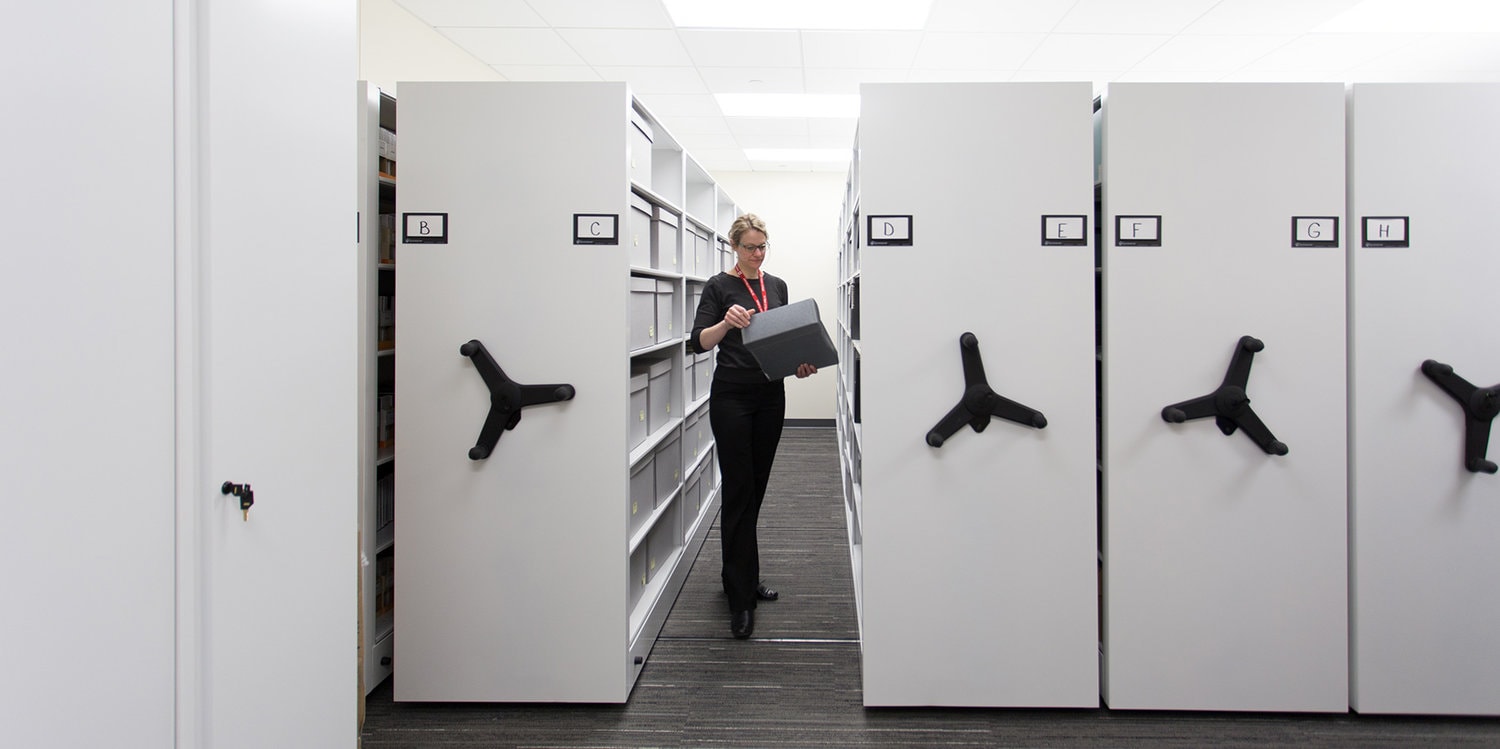 Significantly reduce the footprint of your storage space
"The amount of stuff we have keeps growing, but we have no more space to store it." "We're hoping to renovate, but we're waiting for funding." "We want to add different types of spaces, but we don't know how to make space for it." We hear these challenges from clients every day, and high density mechanically assisted mobile shelving systems are here to help. By mounting shelves onto mobile carriages, you can significantly reduce the footprint of your storage space.
When not in use, your mechanical-assist mobile shelves slide together to compact your storage area. When you need to access an aisle, a turn of the 3-spoke handle easily opens the system, moving 4,000-10,000 pounds of weight with just one pound of effort. A wide variety of design options, accessories, and safety features allows you to create the perfect mechanically assisted mobile shelving system for your space.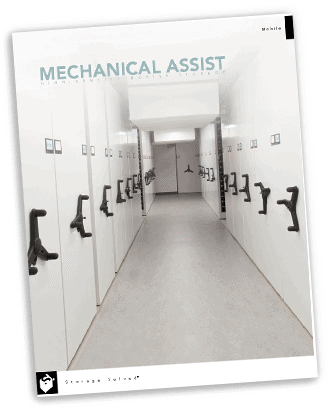 Everything you need to know about Mechanical Assist Mobile Shelving Systems!

Solve your toughest storage challenges with mechanically assisted mobile shelving for high-density systems.
Aisle opens by pulling a soft-touch, ergonomic, 3-spoke handle. A variety of optional handle colors are available to match any decor
Safety Locks to enhance user safety and prevent unwanted movement. For additional safety, optional automatic locks are available which help prevent the system from being closed on an occupied aisle
Carriage Safety Sweep ensures maximum protection for users and materials being stored
Optional hub locks allow prevention of unauthorized access
Mechanical Assist Mobile Shelving Systems can be designed for easy upgrading to electrically-controlled operation. In this way, special programmable features can also be added as your needs change
Low-profile design of Spacesaver rail systems is engineered to mount flush with the finished floor. To ensure a proper match with the rest of their environment, system decks and ramps can be covered with virtually any flooring material
ADA compliant
Almost any type of new or existing shelving can be mounted onto mobile carriages
Reconfigure or expand as your high density storage needs change
Spacesaver mobile shelving and cabinets are fabricated using heavy-gauge, cold-rolled steel for durability
Choose from a wide range of colors, finishes, and end-panel materials provides you with design options limited only by your imagination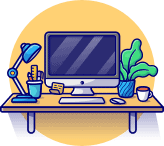 Review our selection of quality brochures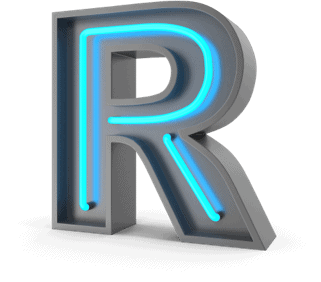 Chances are good we have the Revit or CAD file you need or can help you create it.
Click here
or use our contact form we'll help you ASAP.
Let us introduce you to this product's cousins.
These are the related products that can enhance and help improve your storage outcomes.
---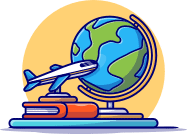 We make a great case for our products