High Quality Helps Ensure Success for High-Ingenuity Ideas.
Located in Daytona Beach, Florida, Embry-Riddle Aeronautical University's MicaPlex Research Laboratory is an engine of innovation. The cornerstone building of the university's Research Park presents a unique collaborative opportunity for business and the university community to develop, refine and bring new products and technological services to market. Making sure that those investing their time and tenacity have the tools they need to succeed is a responsibility well worth undertaking.
---
HOW STORAGE MADE THE DIFFERENCE.
Today's aeronautical engineering students and entrepreneurs demand the very best. The projects they're working on are going to help shape our world for the next half century and beyond, so making sure that everything they use is of the highest quality is paramount. When Embry-Riddle University was building its brand new MicaPlex Research Laboratory, it wanted everything to be top-of-the-line quality. Beyond the construction materials themselves, the university focused on keeping to the highest standards in laboratory furniture and storage equipment. Quality in, quality out.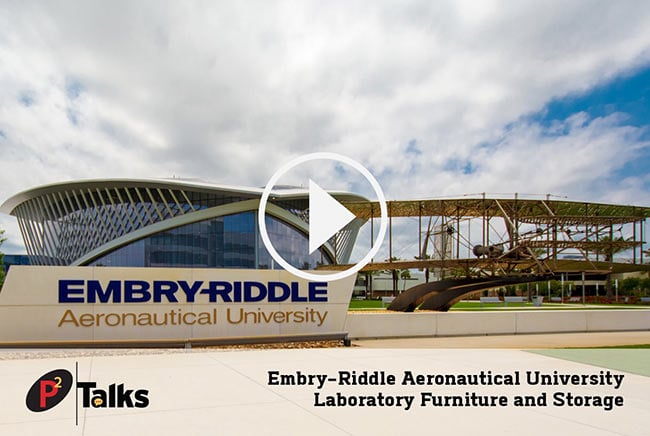 ---
With one floor dedicated to the university and the other reserved for start-up companies, the MicaPlex was built for dreamers and doers. To that end, Patterson Pope helped outfit various rooms in the 50,000 space with durable, heavy-duty worktables. Designed to bear incredibly heavy loads, they easily support a variety of high-tech tools. Also supplied with Rousseau work benches and R & L cabinets, Global lab chairs and chemical cabinets, the space is poised for profound success.
---
"Whether it's their functioning as liaisons to high-end products or their attention to detail during installation, Patterson Pope is a good resource."
– Marie Jones, Manager of Interior Design and Planning, Embry-Riddle University