Streamlined Space Serves a Committed Military Community
The Joint Base Charleston Library is comprised of two branches: the main Air Base branch and the Weapons Station branch. The Airbase branch alone serves more than 25,000 patrons each year. Enlisted men and women, along with their families, use the library for research, reading and as a venue for various gatherings over the course of the year. When funding was provided by the Air Force to upgrade the space, special attention was paid to helping open up the library to allow for more comfortable browsing, more convenient meeting areas and to thereby create a more dynamic community center.
---
HOW STORAGE MADE THE DIFFERENCE.
In an effort to make on-base libraries more inviting, more accessible and more usable for today's military servicepersons and their families, how those spaces are designed is going through a transitional time. The Charleston Airbase Library is but the latest example of this attractive trend. Through a combination of actions – including culling its collection, reimagining its floorplan and investing in new shelving solutions – this 7,000 square foot library transformed itself into a space more reminiscent of modern bookstores than your classic library.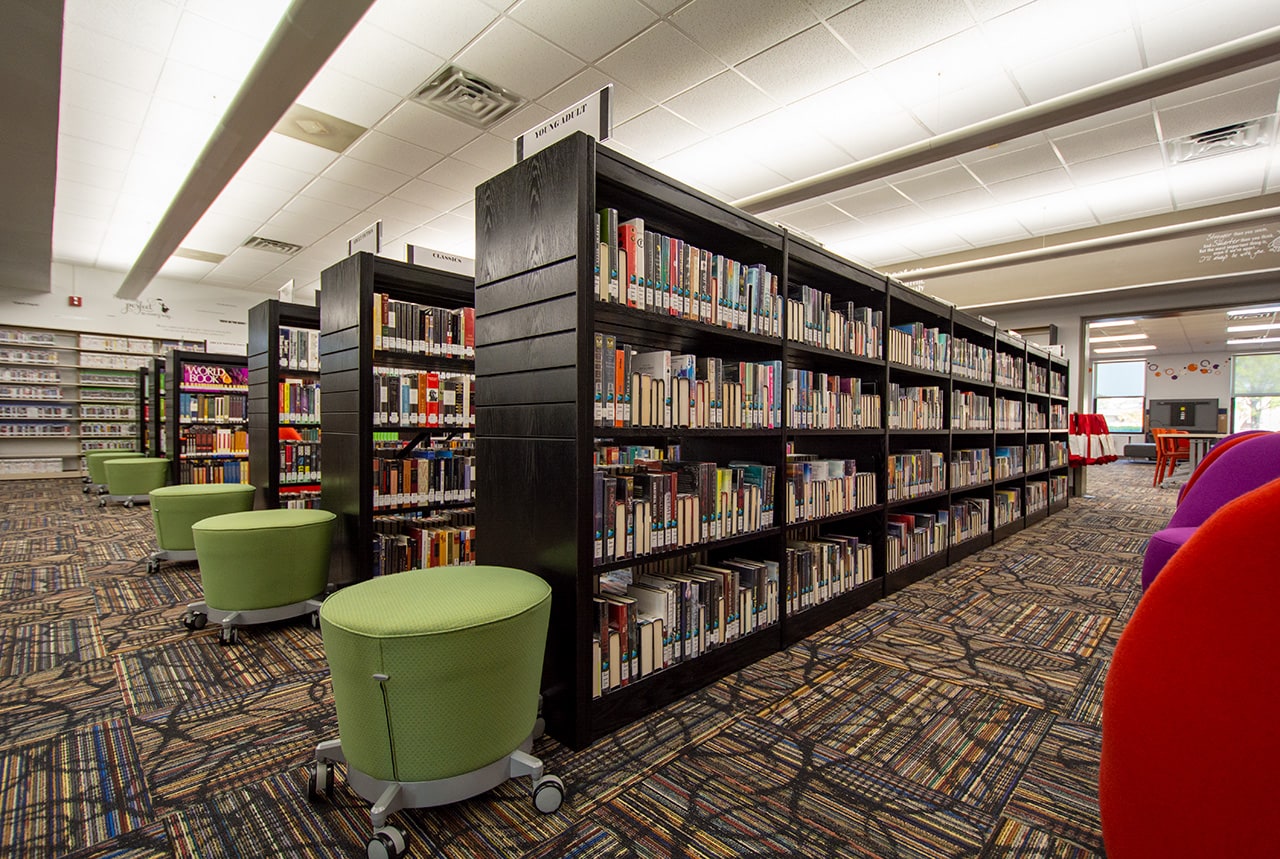 ---
The only requirement set by the Air Force was that any new shelving not be more than 60" high. There were no recommendations given for things like furniture, wall colors, or even materials to be used. During the reconfiguration of the footprint, some metal shelving from the older incarnation was used. Alongside it, wood shelves helped add brightness, personality, and even a dash of whimsy.
---
"It's been wonderful to play such an active role in life on the base. I've worked with Patterson Pope before, and they've always been great. They answer your questions and if there were ever any problems, they were quick to respond."
– Angela Aschenbrenner, Library Director, Charleston Air Force Base