Lockers and Casework Add Character to Distinctive Building
The best workers are those who keep their noses to the grindstone. They're not there for the accolades or the attention. Instead, they prefer the unheralded role of being a behind-the-scenes performer – someone who does his or her best work away from prying eyes. In many ways, a new storage solution at the University of Tennessee-Knoxville is the inanimate version of these celebrated employees. Designed for effectiveness and, to some degree, invisibility, these unobtrusive cabinets deliver.
---
HOW STORAGE MADE THE DIFFERENCE.
A renovated marble factory is now the home to the University of Tennessee-Knoxville's Facilities Services Department. The center atrium of the building boasts huge cathedral-like ceilings. Underneath it sits a brand new work area, bringing together department employees who had previously been split up into three separate campus locations. While the new building's brightness, open work area and energetic staff are the center of attention, some subtle storage solutions line the periphery of the space. Designed to be serviceable yet unobtrusive, they added functional flair.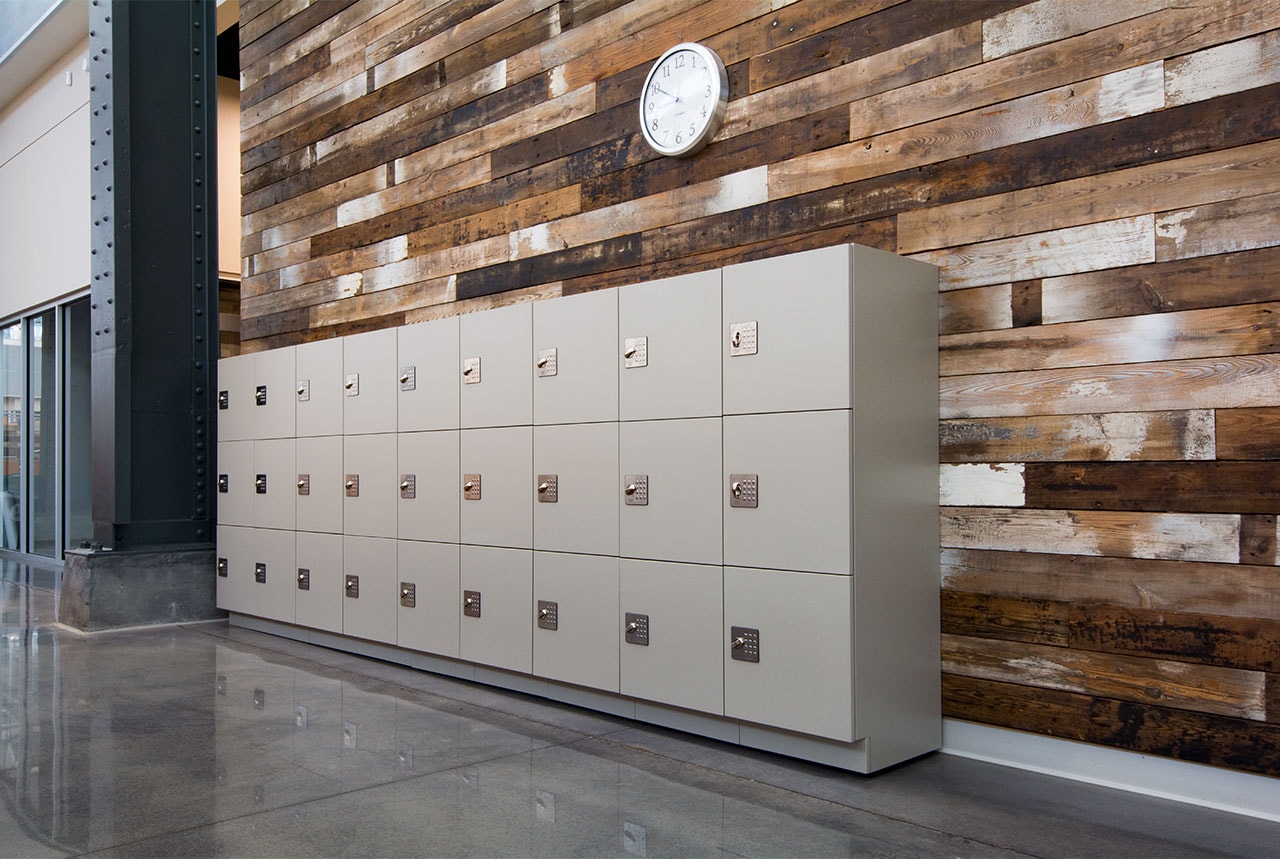 ---
While the center of the new building is its undeniable focus, it's along the periphery – and out of the limelight – where its storage solutions work largely unseen. Thanks to exceptional customization options and flexible design, several casework units were installed to house everything from carpet samples to uniforms. While serving an essential function for the staff, designers and project coordinators required storage items not intrude on the building's interior design esthetic.
---
"The customization aspect of it was huge. We wanted the storage to be effective, yet invisible. We didn't want to draw attention to it. I think we achieved that."
— Justin Dothard, Project Coordinator, Facilities Services Department, UT-Knoxville