Library Storage Redesign Helps Create Collaboration Space for Medical Students
Especially in our electronic environment today, knowledge comes not only from books but from what can be gleaned from others. Eager to embrace the new reality of what it means to be a campus library in the 21st century, the Morehouse School of Medicine's most recent renovation amply reflects this trend. The challenge? How might a sizeable book and journal collection be culled in such a way as to both retain its integrity and usefulness but also allow for added relaxation and collaboration amongst students and faculty?
---
HOW STORAGE MADE THE DIFFERENCE.
Between 2008 and 2017, the library at Atlanta's Morehouse School of Medicine has undergone three separate renovations. In each case, the goal was to accomplish two things: condense the number of volumes in the collection, and add meeting and collaboration space for the burgeoning student population. The third revamp, completed in 2017, pared the library's collection by nearly 60 percent. The high-density compact storage allowed for easy accommodation of the remaining volumes, while also adding significant square footage for chairs, whiteboards and other accoutrements.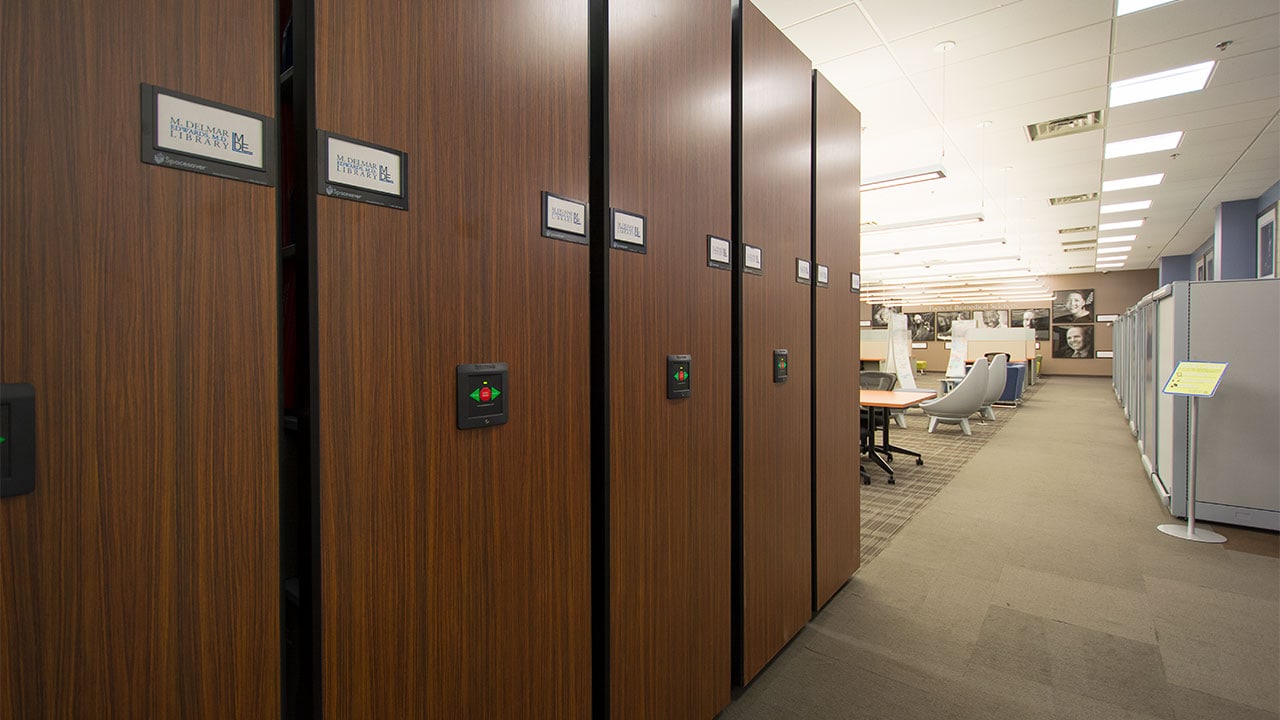 ---
The answer to many libraries' "How to" questions often includes innovative high-density compact storage system designs. Such was the case here. The decision, however, took into account more than questions of space, load weight, and accessibility. Central to the task in this particular project was devising a method by which to streamline the number of volumes that would be retained. It was a job that became as much about migration as it was accommodation.
---
"The students love the new area and the new shelving. It has a very 'modern' feel, and it looks great."
- Tara Douglas-Williams, Manager of Information Services, Morehouse School of Medicine