Prognosis Good for Long-Term Operational Success
Outfitted for success from its inception, Florida Hospital Wesley Chapel has experienced tremendous advancements – in offerings and space. Since first opening with 200,000 square feet, it has already grown by more than 50 percent since its 2012 grand opening. Along with that rapid maturity came a few growing pains. Among them was determining how best to utilize a storage area that was growing from having supported five operating rooms to nine.
---
HOW STORAGE MADE THE DIFFERENCE.
When one of Florida's newest and most well-regarded hospital systems decided to grow its Tampa footprint, every inch of its Wesley Chapel building got a second look. Along with two entirely new wings came the need to re-examine how existing storage spaces were used. Among them was a growing OR core. The ready solution was a combination of high-density compact storage, and a trio of Rotomats from Hänel.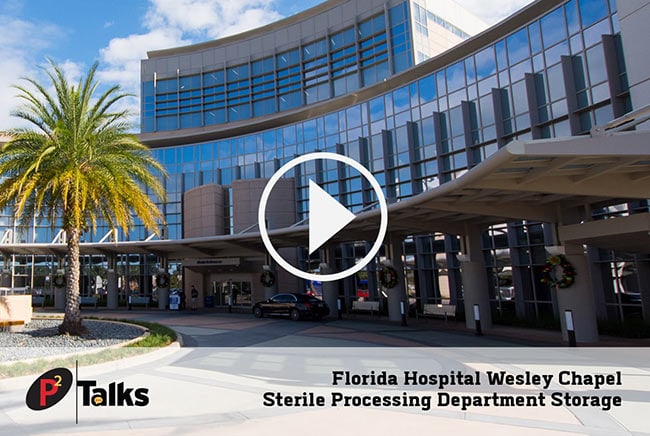 ---
With its somewhat unconventional dogleg layout, Wesley Chapel's OR core storage design required a bit of ingenuity. Deciding on a system that would not only work in the room but capitalize on its assets was an exciting challenge. The solution turned out to be, in part, three carousel-style Rotomat vertical storage systems, from Hänel. By capitalizing on the system's design flexibility and height advantage, it was the perfect tool for the job.
---
"Keeping wrapped instruments in the Rotomat has helped us maintain environmental parameters that are required by OSHA, AAMI and other similar organizations."
- Christian Rodgers, Director of Surgical Services, Florida Hospital Wesley Chapel