High-Minded Ideas Generate Innovative Designs and Workable Solutions
Sometimes, you just know what you want. Hirschvogel Incorporated (HVI) is a subsidiary of the Hirschvogel Automotive Group, a German company. Many of its other facilities had already seen the value in vertical carousels; the company new it wanted the same for its Columbus, Ohio location. The challenge wasn't which solution to go with, but how to make it work in a facility with ceilings only 15 feet tall. With problem-solving a part of its operating DNA, HVI relied on innovation and determination to realize their hidden storage potential.
---
HOW STORAGE MADE THE DIFFERENCE.
When an Ohio automotive parts manufacturer found itself challenged by both a need for additional storage and a shortage of available space, there was only one way to go: up! Investing in a Lean-Lift vertical carousel solution from Hanel, the company devised a creative way to optimize their available footprint.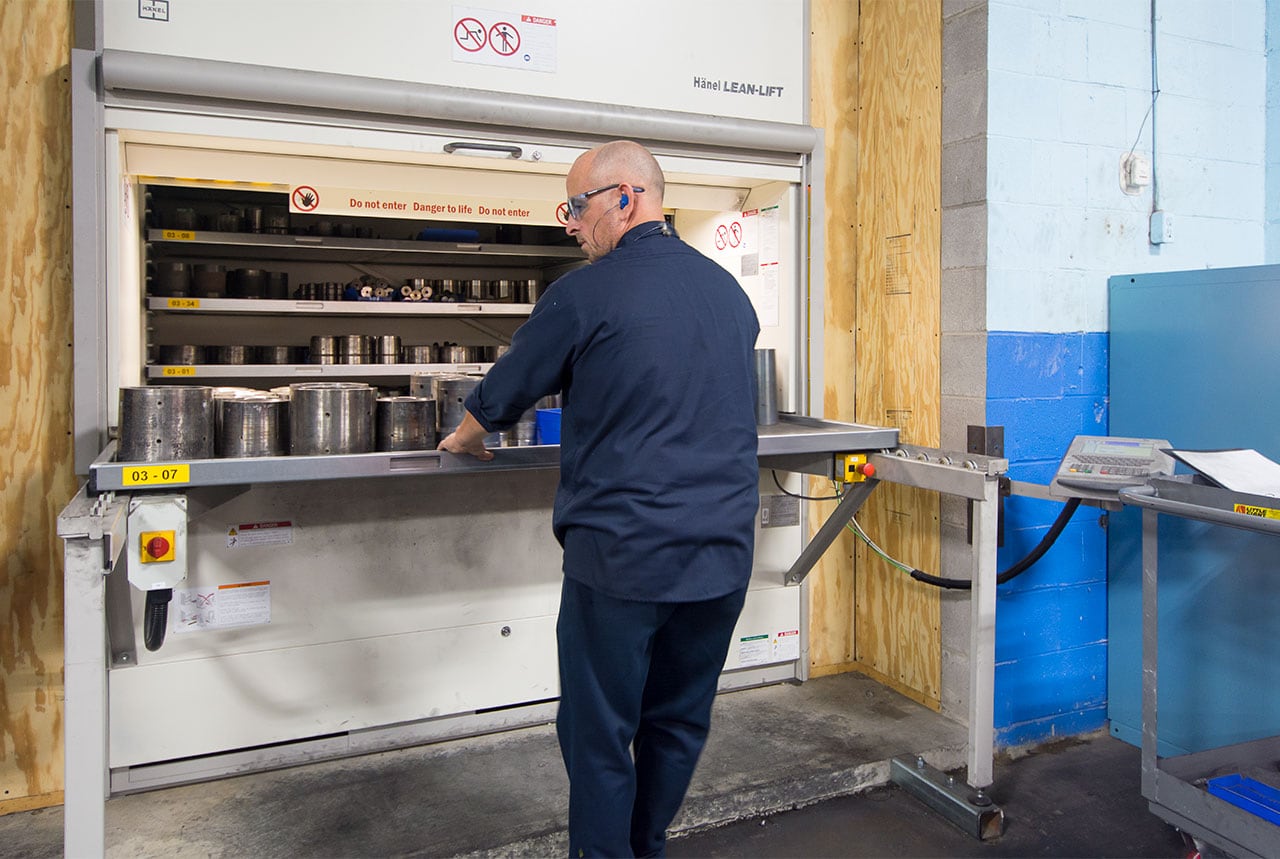 ---
There didn't seem to be anywhere inside the facility that would accommodate the vertical solution; there simply wasn't enough vertical space. In this case, the lack of accommodation led to innovation. The company thought outside the box – of their building – and opted to have three Hanel Lean-Lifts installed on the outer wall of the facility. A little extra design, determination and attention to detail led to a rather nice solution.
---
"We knew that to get the most bang for our buck we needed to go as high as we possibly could."
— Jason Cudak, project manager, Hirschvogel Incorporated