Given enough time and usage, any building will begin to show its age.
No one knows this better than the librarians at the Benjamin F. Ward Music Library, part of the Semans Library on the campus of the UNC School of the Arts in Winston-Salem. Prior to the recent construction of a new building, librarians were faced with a number of challenges in their 30-year-old space. First and foremost was the lack of space. The library's immense collection includes 50,000 sound recordings, 10,000 DVD/VHS recordings, and 55,000 music scores. There are also research volumes that needed to be housed. That total – more than 115,000 items – was growing fast. New items were coming in, but there was literally nowhere to put them.
---
HOW STORAGE MADE THE DIFFERENCE.
The music library takes up the entire 4th floor of the Semans, claiming 5,500 of the library's 75,000 total square feet. The Patterson Pope installation created an organized, secure location for some of the library's most cherished items. The new shelving in the archives protects the heritage of the collections, while the smart space planning not only gets everything onto the shelves, but allows for the accumulation of future items – without causing anxious moments.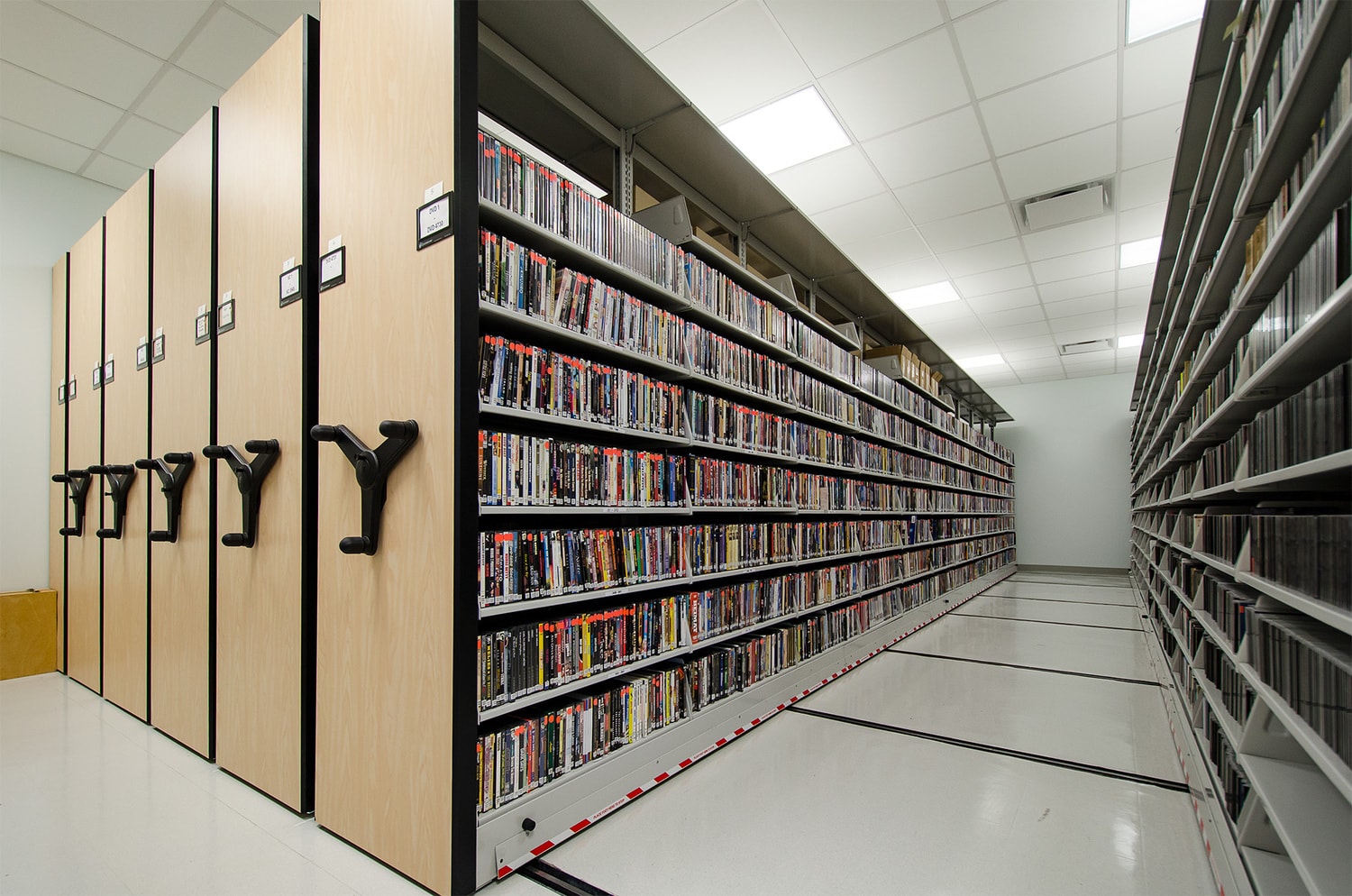 ---
There have even been envious glances from visitors from other universities. Indeed, for those involved, there's definitely a certain sense of satisfaction in devising a "sound" solution. That feeling was turned up a few decibels in this instance.
---
"Ask for more storage capacity than you think you'll need, because you never know what future gifts are right around the corner," said Kamtman."