Understanding the diverse needs of today's university libraries helps generate ideas that are more than academic.
In the first decade of its existence (2004-2014), the College of Charleston's (CofC) Addlestone Library grew in popularity in much the same way as did the overall student population — quickly!
What's more, the South Carolina Historical Society had also decided to move its collection of research documents and other cherished papers to the library, as well. By spring of 2014, the increase in both students and collections made a re-imagining of the space – without further construction – a necessity.
---
HOW STORAGE MADE THE DIFFERENCE.
As of fall 2016 there are more than 12,000 students at the College of Charleston. The Addlestone Library's increase in collection capacity and socialization space provided by Patterson Pope's work has helped it to become an even more popular campus destination.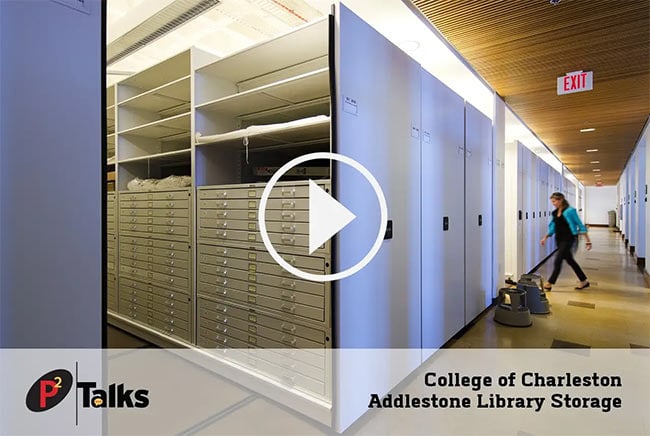 ---
For today, there is additional space for students and research materials. For tomorrow, there is room for expansion should it be necessary. It's the sort of positive feedback that gets us excited – and the sort of changes that get even Clyde the Cougar pumped for an infinite number of semesters to come!
---
"Patterson Pope helped us when the library was new, so we knew we wanted to work with them again during the renovation," said Claire Fund, director of administrative services for the CofC's Addlestone Library.