Expansion and Reorganization Yield New Footprint and Renewed Spirit
Over more than a century, the Cincinnati Symphony Orchestra has enriched the lives of millions through its mission and its music. When funding was provided to renovate the symphony's building, that included money for upgrading the music library storage. As the symphony and its musical collection had grown over the decades, storage and office space had both become more and more cramped. Suddenly, redesign ideas that had been bandied about amongst the staff for years became an actual plan. Expansion was at hand.
---
HOW STORAGE MADE THE DIFFERENCE.
The Cincinnati Symphony Orchestra's (CSO) Music Library holds more than 11,500 sets of music. For more than three decades, the library's static shelving stored sheet music for the CSO, Cincinnati Pops, Cincinnati Opera, Cincinnati Ballet, the May Festival Chorus and Vocal Arts Ensemble, plus the CSO Youth Orchestra. All that material was stored in a tight, 2,000 square foot room and in a handful of annexes around the building. Just as the collection was growing over time, so too was it time for the music library storage to expand.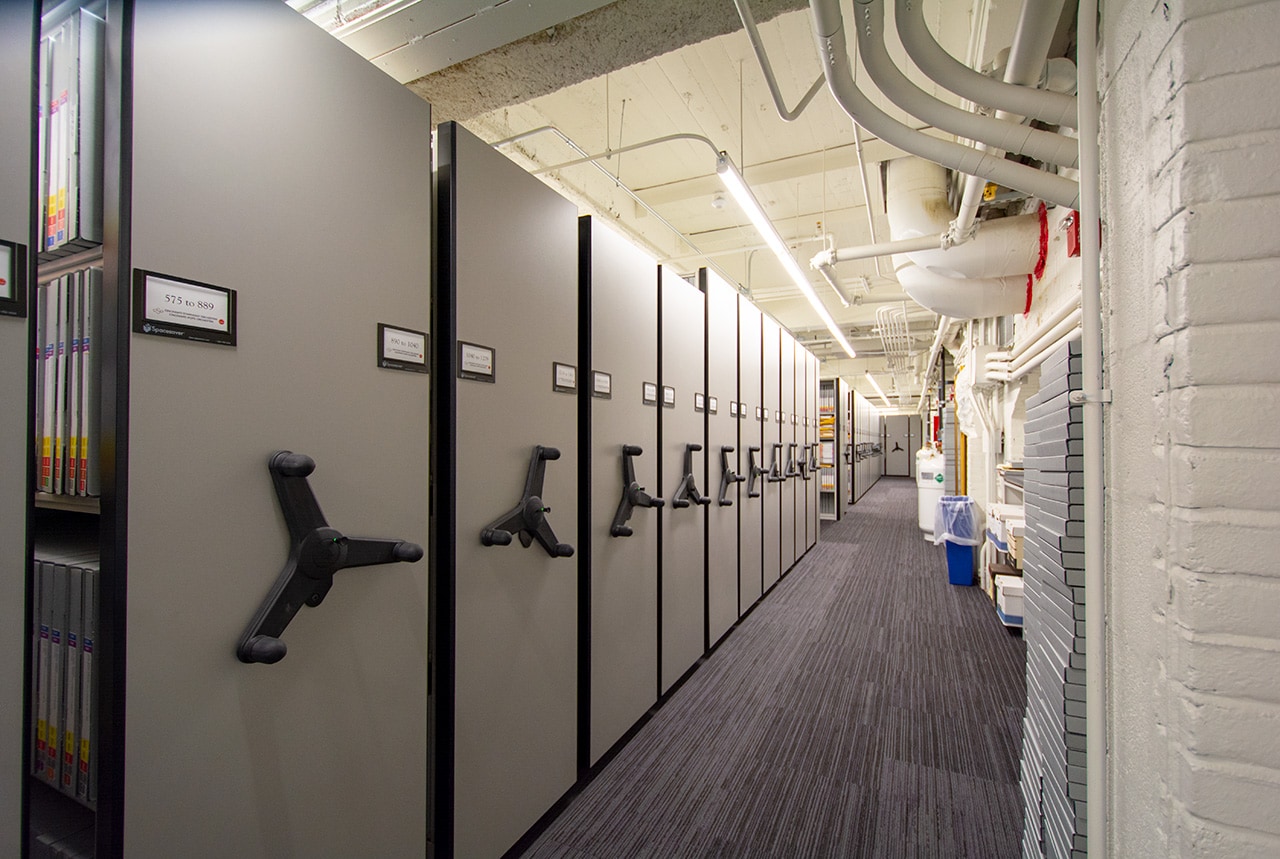 ---
One of the most important parts of the music library's redesign was the repurposing of an upstairs hallway. The space, which had initially served as a walkway between two buildings, had been closed off years earlier. With the assistance of Patterson Pope and a visionary architect, the area's ample square footage was reimagined as a new home for the CSO's more than 11,500 sets of sheet music. The grand re-imagining of that space was just a part of the multiple ways in which the CSO's music library footprint took a giant step forward.
---
"We have so much respect for Patterson Pope's professionalism. Everyone there always extended a listening ear and valuable advice when we needed it."
- Christina Eaton, Associate Principal Librarian, Cincinnati Symphony Orchestra