Modern Library Storage Design Gives New Look and Feel to Community Fixture
While it's true that 5,000 square feet makes for a sizeable home, it's not nearly large enough for a library. After a number of years calling downtown Hamilton, Georgia home, the Harris County Library was able to move into a brand new building just a few miles south of town. At 15,000 square feet, the building provided ample room for reading, relaxation, and meetings. With a dash of design creativity, cart-loaded bookshelves also made for easy space rearrangement when required.
---
HOW STORAGE MADE THE DIFFERENCE.
When the Harris County Library moved into its new building, it brought with it three times the space of the library's previous home. Along with the extra room came the opportunity to reimagine what sort of community resource the facility could be. Choosing the ideal way to both store and showcase the terrific number of books, media and other essentials was key to maximizing value. Focus group insights, leadership determination and an energetic collective vision helped create a brand new destination for residents of this southern Georgia community.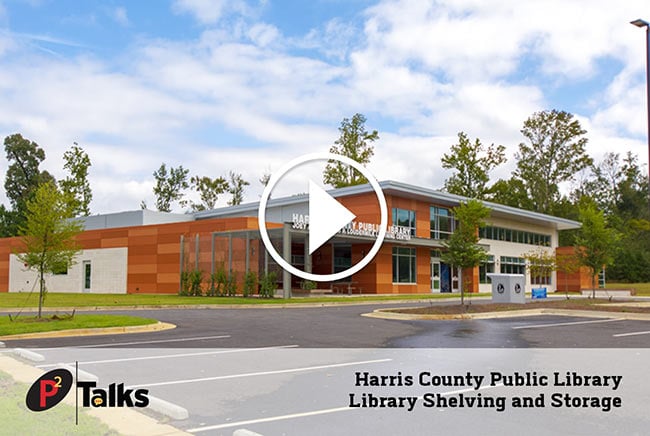 ---
Constructed directly next door to a new community center, the library welcomes residents from all over the county. Smart material shelving not only allows librarians to more adequately store its collection, but shelving with casters allows for easy movement and thereby multiple uses of the space. Large groups – for children's reading circles or gatherings of community groups – are easily accommodated. Affection for the new set-up is easy to read.
---
"I'm really excited about how we're now able to do things that we couldn't do before. It just really made me happy. We've got a lot of space now, and we're using it well."
- Stephanie Green, Branch Manager, Harris County Library