Creative Government Storage Protects Yesterday for Many Tomorrows
As quaint as housing many of the historic documents, records and maps of Cuyahoga's 200-plus years of history in an Italianate mansion may sound, it isn't always practical. For 40 years, the Cuyahoga County Archives called the building home. As the years went by, though, inadequacies began to present themselves. Older lighting, cramped rooms and tall windows were just a few of the inconvenient realities that, as the collections grew, made the space less than ideal for museum-quality storage and shelving.
---
HOW STORAGE MADE THE DIFFERENCE.
Growing pains aren't always unpleasant. Take the case of the Cuyahoga County Archives. Located in an old Victorian mansion since 1978, its burgeoning collection made finding a new home greatly desirable. Then, when a cost-cutting initiative meant the County was going to divest itself of a few properties, the move became imperative. A new locale quickly brought with it a renewed passion – for updated museum storage design. Safeguarding collectibles from more than two dozen agencies required foresight, planning, and strong dose of determination.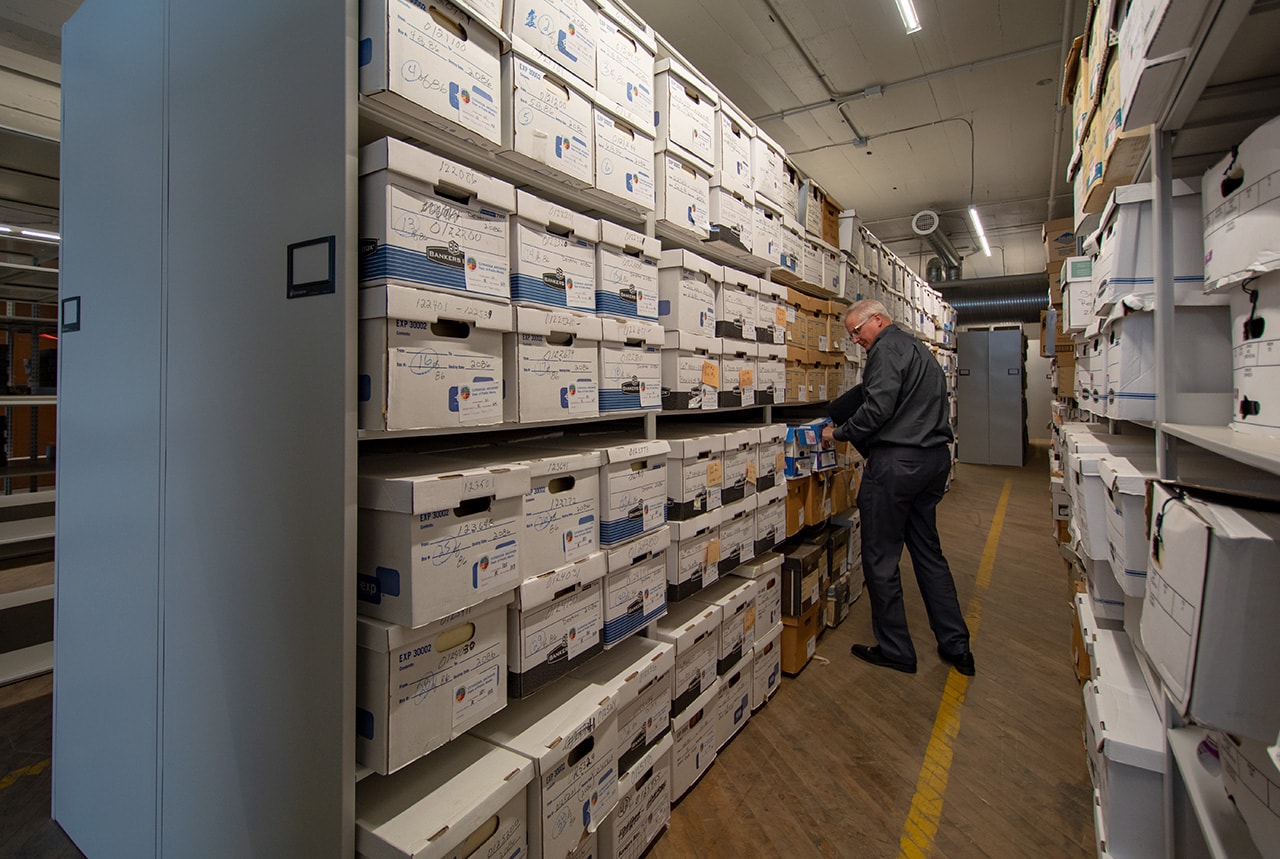 ---
A move to an expansive former warehouse proved to be just the right remedy. With more than two football fields' worth of space across two floors, the Archives had an opportunity to reimagine what their collection could look like. Harboring a strong desire to make the area attractive, accessible and inclusive for items from 26 agencies, archivists worked with Patterson Pope to install stationary shelving and museum-style cabinetry in a completely reimagined footprint.
---
"Everyone at Patterson Pope has been great. They always answered our questions and continue to be a resource for us when in need."
- Judy Cetina, Archivist, Cuyahoga County Archives