New Public Safety Building Brings Fresh Look and Fresh Commitment
Good police work is about serving the community, of course. It's about upholding traditions and honoring the rule of law. And while everyone loves new beginnings, members of the Locust Grove Police Department (LGPD) had extra reason to celebrate when they moved into their brand new, 18,000-plus square foot public safety building. Housing the Municipal Court along with the LGPD, it included an evidence intake, processing and storage area that was truly state-of-the-art.
---
HOW STORAGE MADE THE DIFFERENCE.
The ability to serve and protect communities the way they should is the mission of every police department. That adherence to the highest possible standards is what enabled the officers at the Locust Grove Police Department to make orderly evidence processing and storage a part of their move into a new building not long ago. Attention to detail and a little creative design worked together to create a space that serves the community and protects its future.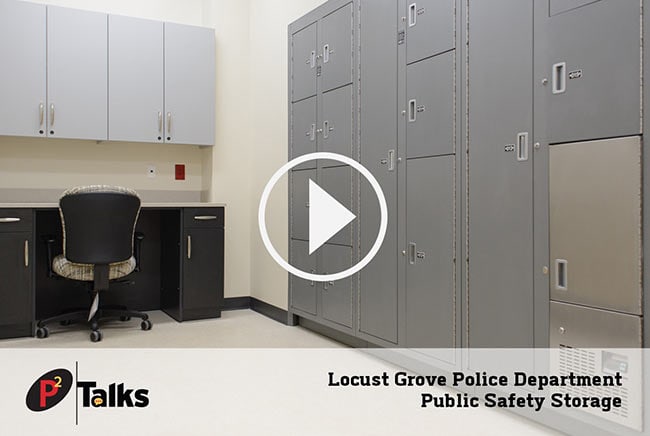 ---
A combination of intake evidence lockers (both standard and refrigerated), heavily secured rooms for weapons and narcotics, and a high-density mobile storage system in a large evidence storage room combine to provide a new look for this small town about 40 miles outside Atlanta. The design and construction of the new areas help the department – and the town – in its pursuit of justice. Form always follows function, and in this case, both were executed to perfection.
---
"To finally have a place to call home – and to have it feel so good and be so functional – really feels like a win."
- Locust Grove City Manager Tim Young