Indulging New Tastes in Laboratory Storage Design
Whether its confections, beverages, gum or even oral healthcare products, a customer's taste for one brand over another often has everything to do with, well, taste! Callisons Flavors has been in the business since 1903. When the plan for growth included opening a new facility in the Mideast, it brought with it an opportunity to build a flavor laboratory site from the ground up. Given labs' unique requirements, utilizing the skills of people with design experience therein made perfect sense.
---
HOW STORAGE MADE THE DIFFERENCE.
After more than a century of business experience, Callisons is a successful flavor company. Expanding its footprint into Cincinnati, Ohio meant purchasing a building and repurposing it as both office and laboratory space. To ensure that the specific needs of such a dedicated space were met required more than architectural expertise; to be successful, it needed the hand of laboratory storage experts who knew the requirements, the expectations and the little extras that added just the right zest.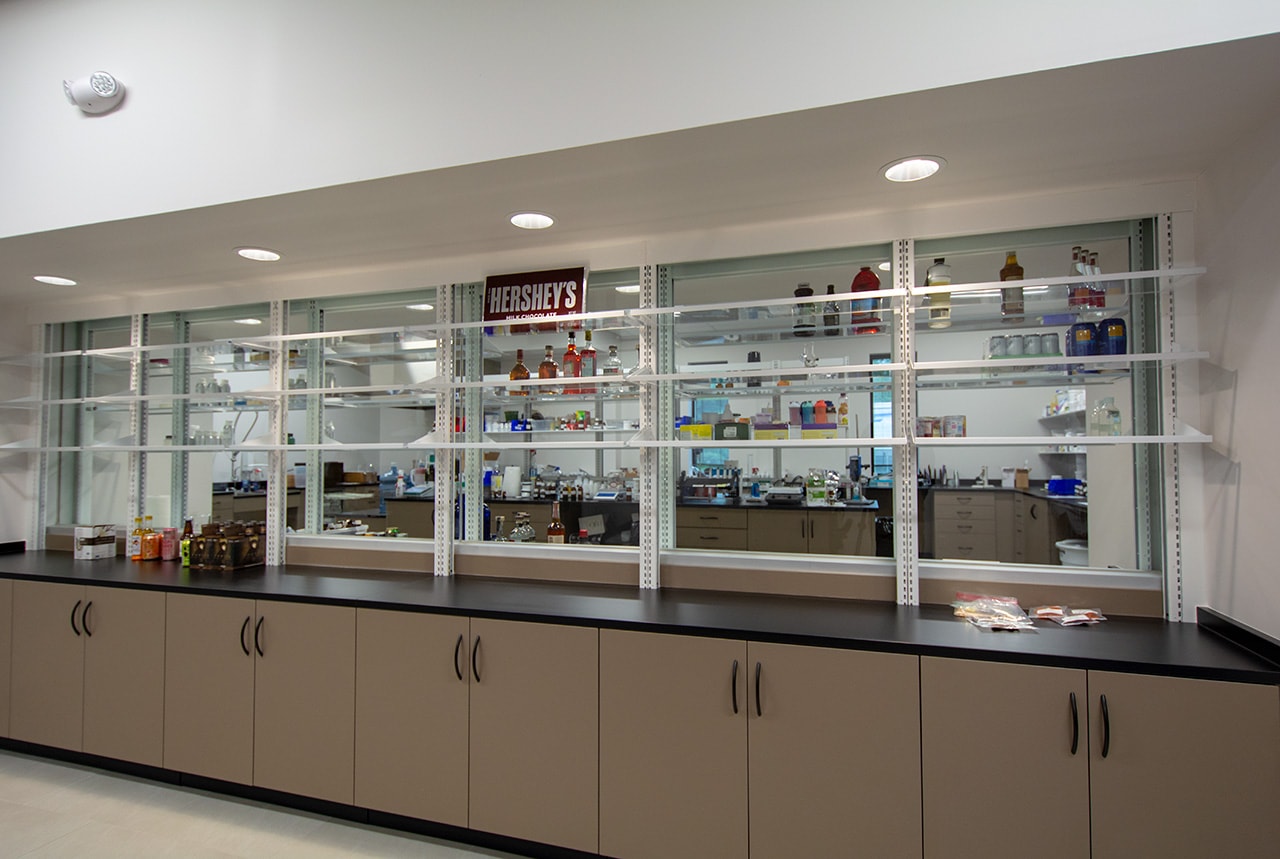 ---
Whether it was a durable work surface that could stand up to rigorous use, low-hanging framework shelving to hold various bottles of ingredients and in-progress product, or perfectly measured cabinetry and just the right amount of drawers, the details mattered. Working in conjunction with Callison decision makers, general contractors and even plumbers and electricians, Patterson Pope helped design and install a trio of labs that were both unique and ideally suited to their tasks.
---
"Patterson Pope took a holistic approach. It was a well-managed project; pretty seamless. They were very flexible and were really easy to work with. They delivered."
- Bob Motta, Callisons