The Right Partners Combine Expertise, Deliver Winning Design
There's no question that finding new ways to lure the nation's top high school football talents has become as much a competition as what happens on the gridiron itself. At Florida State University, decades of on-field success and a sterling reputation are certainly positive attributes. When potential recruits visit the campus facilities today, they see and feel the excitement that's so strong, it's palpable.
---
HOW STORAGE MADE THE DIFFERENCE.
College football teams can be comprised of more than 100 players. A successful squad is one that turns disparate personalities into a cohesive team. That was the same philosophy applied to an upgrade to the football equipment room at Florida State University in Tallahassee. With an eye turned as much toward recruiting as facility upgrades, generous alums and visionary stakeholders came together to develop and implement a game plan destined for the highlight reel.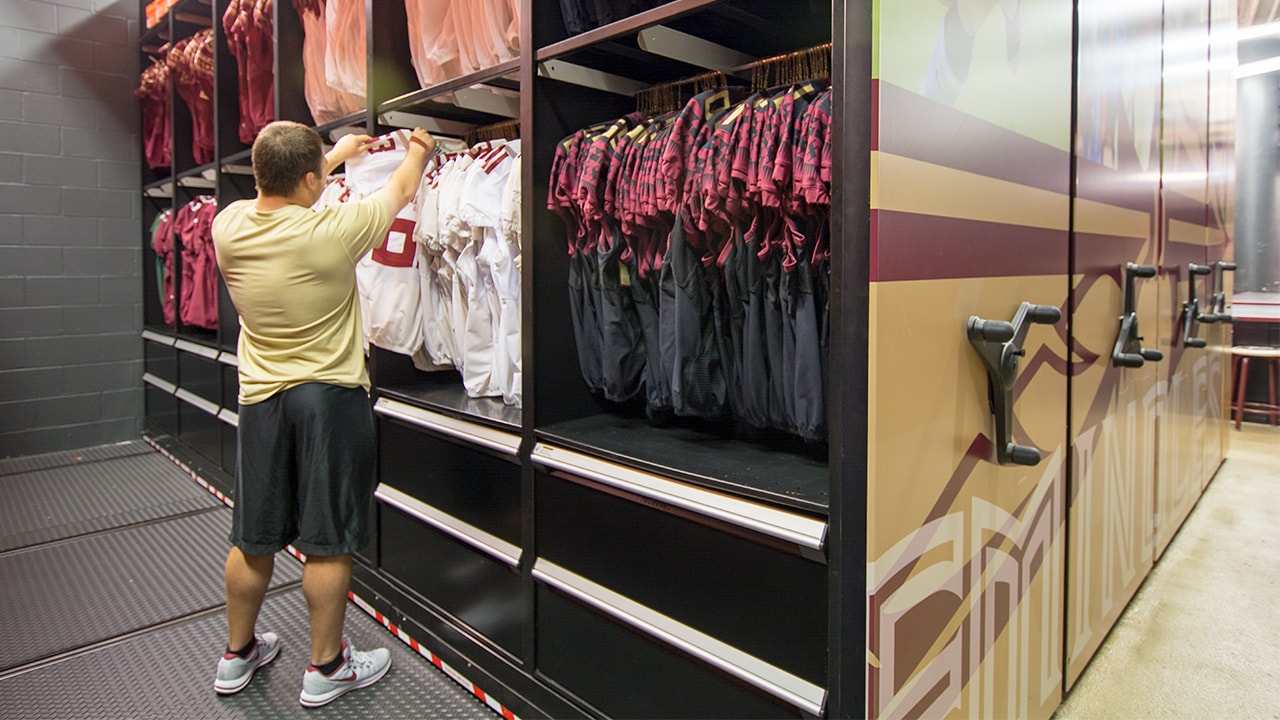 ---
Recognizing that the football program's equipment room was a stopping point during campus tours, Football Equipment Manager Darin Kerns saw potential in upgrading the space visually and operationally. While a pair of high-density storage units became the centerpiece of the new space, they would be joined by a stellar collection of products representing more than a dozen manufacturers. A large action graphic affixed to the end panels of the mobile shelving system became more than an accent; it was an attention-getter.
---
"Now, when recruits walk in, they notice it. There's a certain kind of energy they feel. There's a vibe coming from the room itself that says, 'Hey, this is a fun place to hang out. It's a place I want to be.'"
- Darin Kerns, FSU Football Equipment Manager