Good Experience and Great Ideas Inspire Out-of-the-Box Thinking
One of the most celebrated Realist painters of the early 21st century is Bo Bartlett. A visionary master in the mold of classic American artist Norman Rockwell, Bartlett is a native of Columbus, Georgia and regularly teaches at the university. When officials at the institution decided to erect an art center in a renovated cotton mill as part of the school's commitment to art education, Bartlett was the inspiration – in size and scope.
---
HOW STORAGE MADE THE DIFFERENCE.
The Bo Bartlett Center is a place for students, scholars, artists, collectors and the interested public to learn more about the power of art. Making that experience all the more rewarding lies in the Center's ability to both showcase and store as many great works as possible. Despite its nearly 18,500 square feet of total space, a small percentage of it was carved out for art storage. Experience, engineering and ingenuity helped turn a small space into a huge success.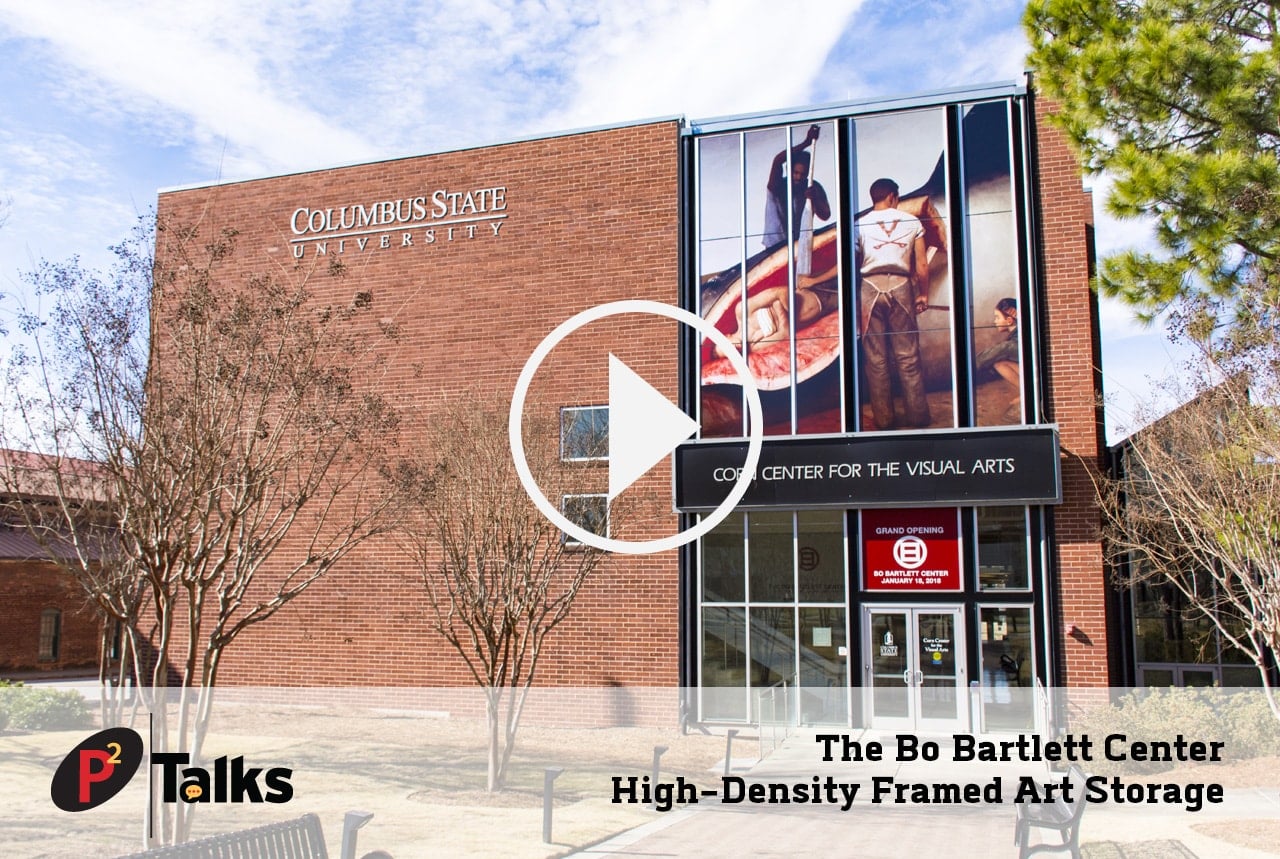 ---
Having a storage area measuring just over 500 square feet, officials had to devise an adequate way to store – and sometimes showcase – artwork that could be on canvases as tall as 17 feet. Utilizing creative visualization and a good dose of engineering know-how, the space's height was utilized. A combination of floor- and wall-mounted art racks were used to provide ample space for paintings, illustrations and other works.
---
"One of the things I really appreciate about Patterson Pope is the turnkey nature of their work. The ability to fabricate on a very custom level gave us the ability to adapt to a very difficult space. It turned out wonderfully."
- David Houston, Executive Director, Bo Bartlett Center