High-Density and Static Solutions Bond City to New Library
Central to the idea of any renovation is to make a space more functional and more visually appealing. The newly re-imagined Dayton Main Library opened up floor space for patrons. The new area not only offered an abundance of natural light, but angled static shelving that echoed the city's architectural history. More than 20,000 linear feet of shelving zigs and zags across the open area (a nod to the city's canals), their canopies rising and falling (a nod to the city's many bridges).
---
HOW STORAGE MADE THE DIFFERENCE.
The passage of a $187 million bond brings with it a lot of responsibility. When just such a bond was passed in Dayton, Ohio, $64 million of it earmarked for the express purpose of upgrading the city's 16 libraries, the opportunity for change was ripe. The crown jewel in the first phase of those renovations was the system's main library located in historic Cooper Park. Having been at the location since 1963, the structure was taken down to its structural core and redesigned to acknowledge the area's past and celebrate its future.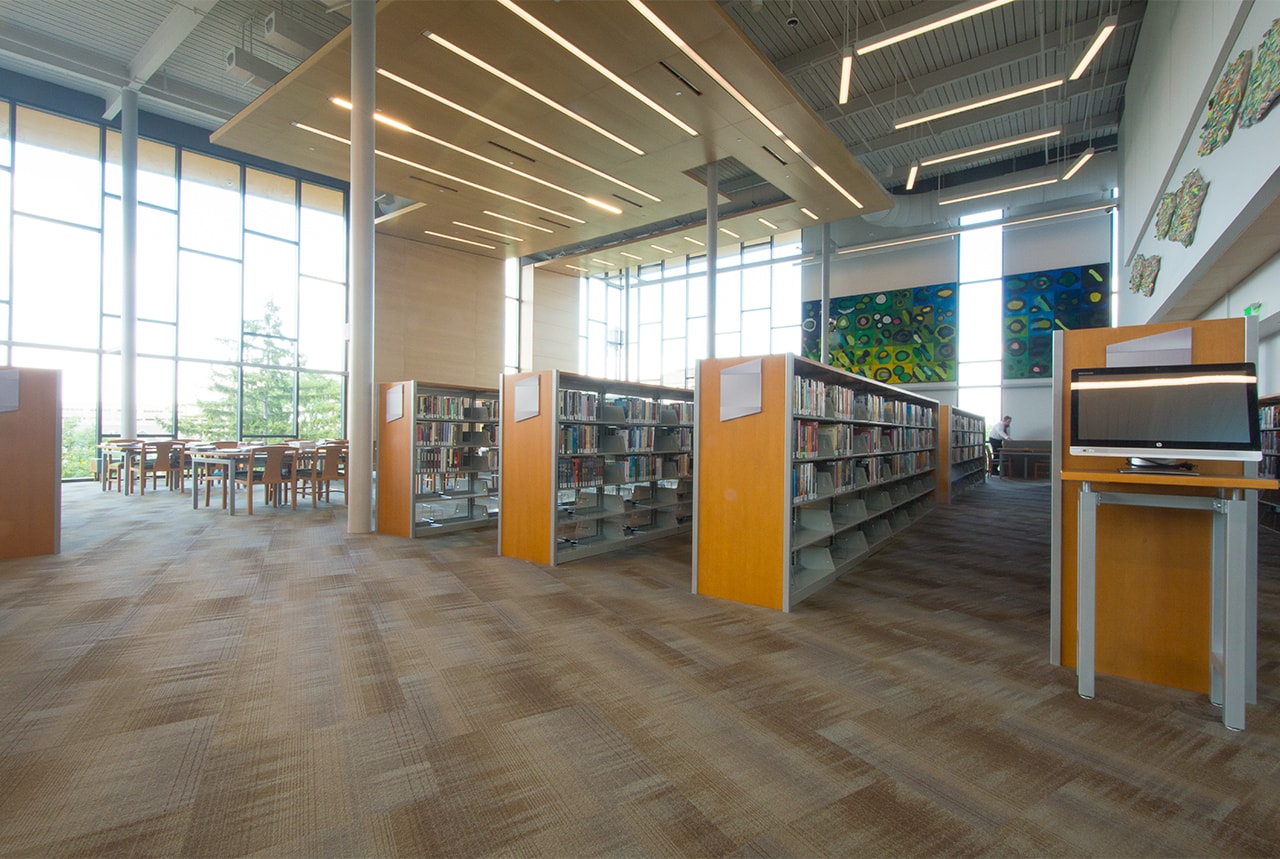 ---
Upstairs, on the library's second and third floors, manual-assist high-density shelving helped not only protect valuable assets, but aided in the architects' ability to create more inviting, wide-open spaces. One unit, available to the public, houses reference materials. The other, dedicated to government documents and other rare collections, requires special access. Included therein are documents from Abraham Lincoln and a good many from Dayton's favorite sons, the Wright brothers.
---
"It was a pleasure working with Patterson Pope. They were responsive and so willing to be collaborative. That meant a lot during the process."
- Jayne Klose, Community Engagement Manager, Dayton Metro Library System