Thorough review of new corporate headquarters design yields excellent coverage for diversity of departments.
Nationwide's move to a new 500,000 square foot facility in Columbus, Ohio consolidated two existing offices. It also meant more room to accommodate new employees from several smaller offices. Initially, the insurance giant was only interested in help devising storage solutions for the new office's IT area. Strong relationships, fruitful conversations and a good dose of creativity then led to an explosion of additional work. The result was a widespread solution that added function, character and flexibility to the Grandview Yard location.
---
HOW STORAGE MADE THE DIFFERENCE.
Communication, collaboration and creativity came together to help outfit a brand new building with non-invasive, workable solutions. Taking a step back at the beginning of the project helped everyone involved in the project to see it from a larger perspective. That grander view helped generate better ideas and seamless answers.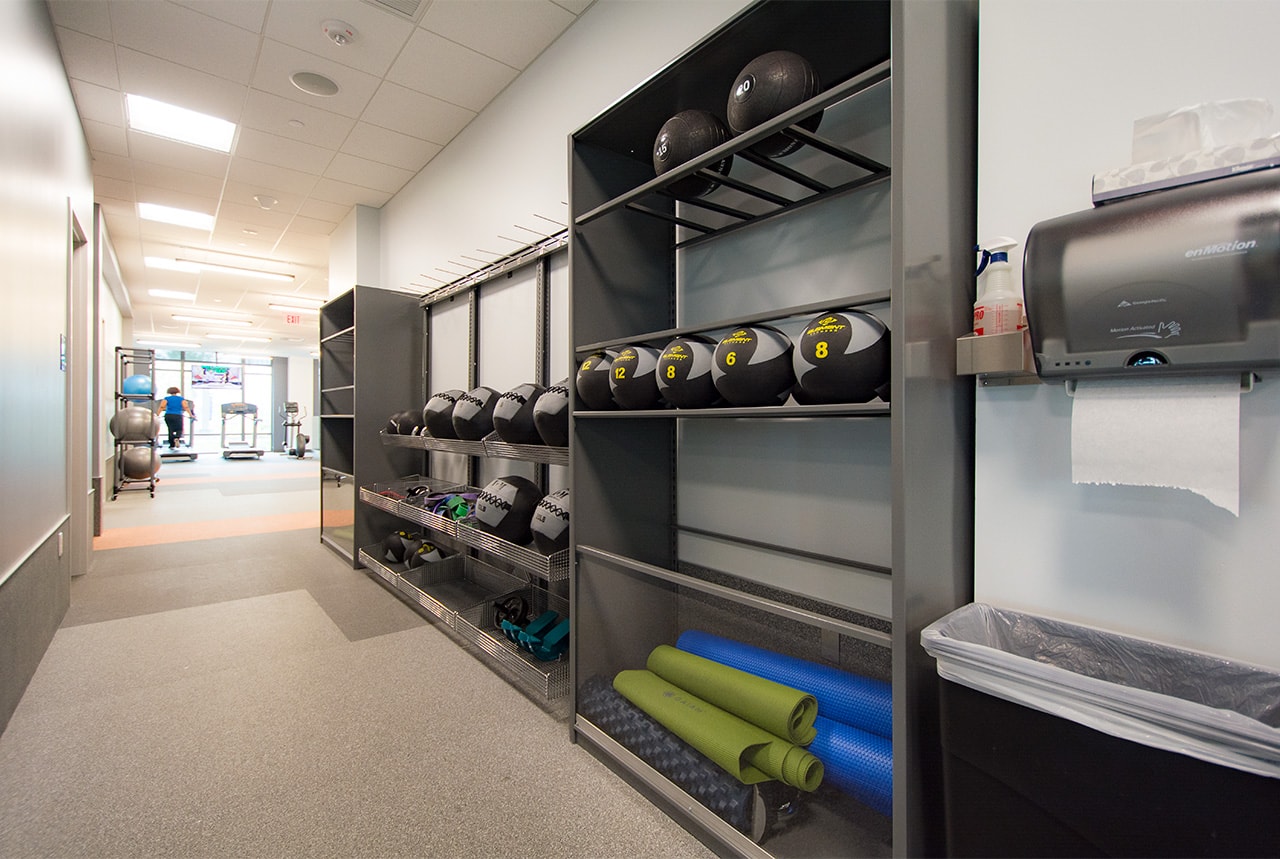 ---
No one does insurance like Nationwide. Likewise, no one does storage solutions quite like Patterson Pope. As the project evolved, each newly built space presented an opportunity for storage designs that added functionality while adhering to the overall esthetic of "clean, new and neat." Mailroom furniture, decentralized sorter units, widespan shelving and workbenches all played a role in helping create a fabulous finished look. The IT department did indeed get its additional workspace and supply storage, as did the fitness area.
---
"We were able to do so much more than the client initially expected. We were able to deliver products – and a process – that really achieved all of their goals. We made it easy for them and helped create an attractive finished look. It's a great combination."
Patterson Pope Sales Representative Eric Martin