Patterson Pope works with all businesses and organizations in the Nashville area. People need our mobile shelving and high density storage solutions to keep their operations running smoothly and looking organized.
We've been designing and developing high density storage solutions for more than four decades. This experience has taught us a lot about storage. Perhaps the most important lesson we have learned and remind ourselves of every single day is that every job we work on is different than the one before. There is no one-size-fits-all solution when it comes to high density storage in Nashville.
---
In order to provide each of our customers with the absolute perfect solution, we provide a variety of products that can be customized to meet very specific needs, including: carousels, mobile shelving, sealed cabinets, gear lockers, casework, modular walls and more.
Contact Us
today in Nashville for more information on a customized high density storage solution specific to your need!
---
Our Nashville customers come from a variety of industries, including:
---
Healthcare
Business
Industrial
Athletics
Education
Libraries
Museums
Government
Law enforcement
Military
---
Based on our vast clientele, we are always on the lookout for new options when it comes to high density storage solutions in Nashville.
---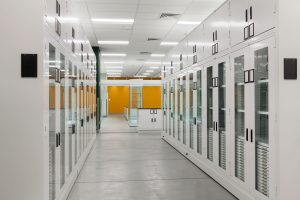 ---
For example, we don't just have "cabinets." We have evidence-drying cabinets, modular drawer cabinets, Spacesaver rotary file cabinets, fireproof cabinets, lateral file cabinets, museum cabinets, media storage cabinets, flat files and patient server cabinets.
---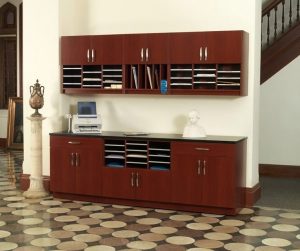 ---
Another example would be modular casework. We have a large variety of modular casework that includes adjustable shelf and organizing modules, stainless steel cabinets, laminate cabinets and powder-coated steel cabinets.
---
The point is, we consider our products and identify the type that works the best for your unique needs.
---
Between our limitless options, our affordable rates and our amazing customer service, it's no wonder we are the industry leader in mobile shelving and high density storage — and why people in Nashville enjoy working with us so much!
---
The team at Patterson Pope provides mobile shelving and innovative high density storage solutions to the greater Nashville area, including: Franklin, Hendersonville, Lebanon, Murfreesboro, Lewisburg, Dickson, Clarksville, Springfield, and other surrounding areas.
---
Nashville
40 Burton Hills Boulevard
Suite 200
Nashville, Tennessee, 37215
(615) 771-9812
---