Renovations of museum space leads to opportunity to ensure safe storage for historic items.
The Cincinnati Museum Center is a Queen City staple. Located inside the old Union Railway Terminal, it's actually three museums – the Cincinnati History Museum, the Cincinnati Natural History Museum, and the Duke Energy Children's Museum. When planned renovations called for the temporary relocation of many of the museums' exhibits, the nearby Geier Collections and Research Center received many of the items. Ensuring that the space had adequate room for the precious items required ingenuity and an investment in ideas.
---
HOW STORAGE MADE THE DIFFERENCE.
Five areas at the Geier received attention: Oversized History Objects, Zoology Collections, Manuscripts, the History Library, and the Fine Art Collection. Mobile and mechanical assist units were added, as well as a mobile art rack. New wide-span shelving also increased the Center's capacity. While not the pieces' long-term home, the improvements helped protect the items in the short term.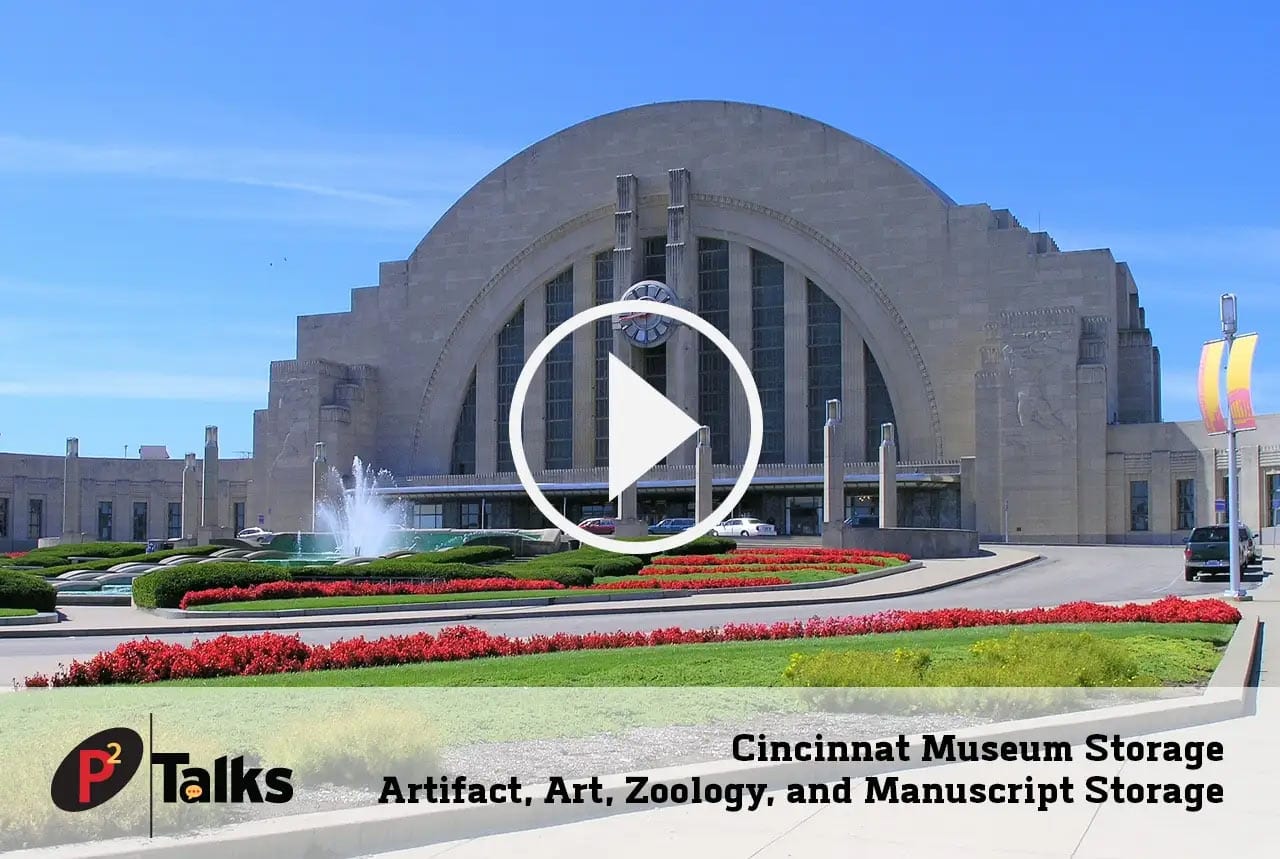 ---
As in most museums, the items collected at the Geier Center represent a wide variety of items and eras. They won't all necessarily be displayed back at the Museum Center. Given that reality, ensuring that the storage solutions be effective for both the short- and long-term was imperative. When compared to the simple cabinetry and long-run shelving that the Center previously relied on, finding a way to safely, securely and adequately store treasured historical items was critical.
---
"We have everything from paleontology, zoology, large archival collections, history artifacts – it spans a giant scope of both human and natural history. We needed to find specific solutions that would help us solve specific problems."
– Jennifer Jensen, Registrar, Cincinnati Museum Center