Unique needs help foster innovative solutions for Georgia manufacturer.
Web Industries' plant in Suwanee, Georgia formats pre-impregnated carbon fiber composites for aerospace fabrication. To increase these composites' shelf life before use in construction, they need to be stored in temperatures of -10 degrees F. Faced with the option of renting off-site cold storage space or expanding and augmenting their own warehouse, the company chose the latter. The "tall order" required some ingenuity, as Web Industries' selected solution – the ActivRAC® Mobile Storage System – had never been used in cold temperatures. Challenge accepted.
---
HOW STORAGE MADE THE DIFFERENCE.
The innovative system not only facilitated the company's need for cold storage, but effectively doubled their capacity. The new freezer measures approximately 108 ft. long by 70 feet wide. The mobile shelving system's new enhanced functionality is a boon for Web and companies with similar needs.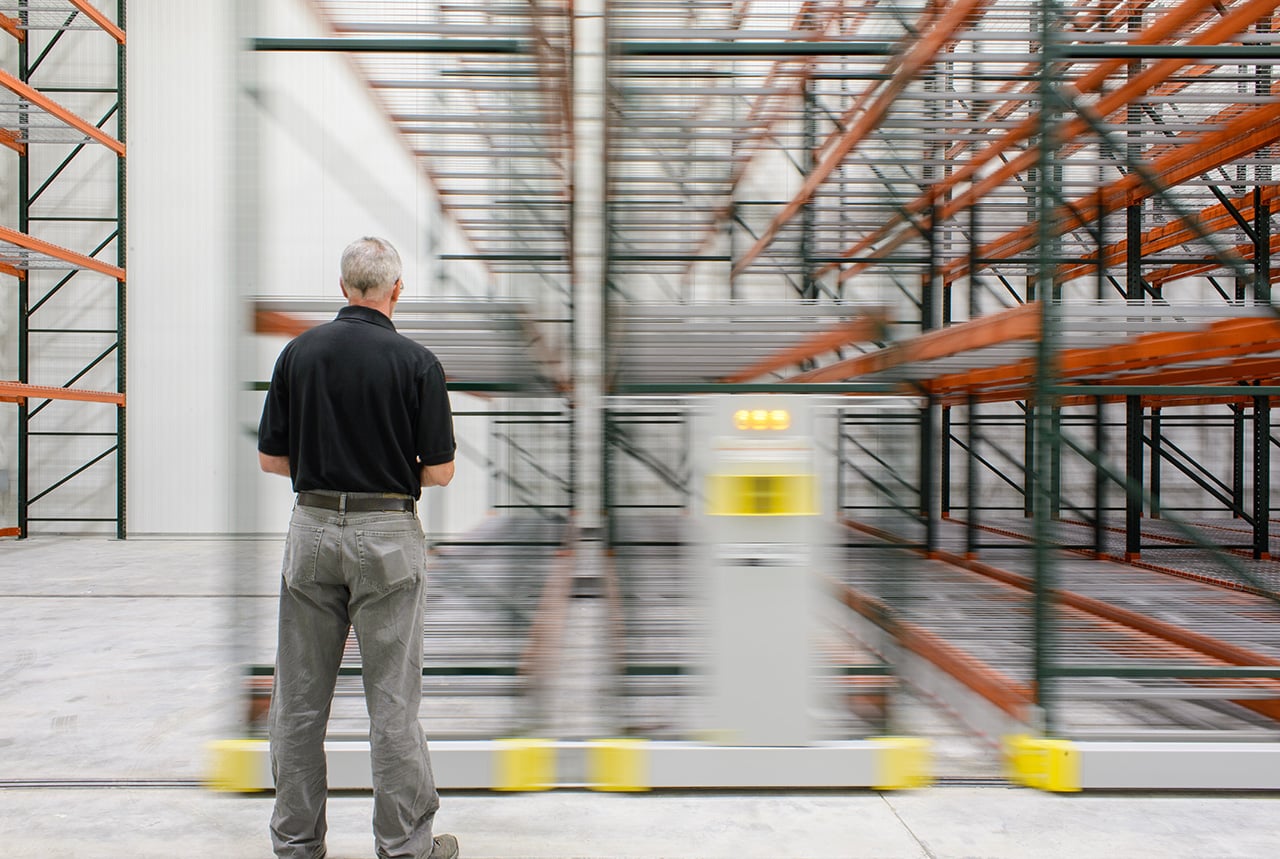 ---
A portion of the company's existing warehouse was converted to freezer space. To accommodate the 16,000-pound capacity ActivRAC, additional footings had to be poured to deepen the slab to 24 inches. Prior to its installation in the new area, the system was specially engineered with enhanced electronics and heavy-duty wiring to work in cold environments. The innovative unit spent a year in development at Spacesaver's Wisconsin headquarters before finally being perfected and installed in the Georgia plant.
---
"The new ActivRAC carriages, shelving, wheels, motors and that kind of stuff – they're pretty much standard materials. It was a lot of electronics and wiring that had to be custom-designed. It's a one-of-a-kind; it's never been done before."
— Process Engineer Bob Scott, Web Industries