A little bit of homework and a whole lot of passion deliver on a long-sought-after goal.
Since first opening its doors in 1980, the library at Georgia's Clayton State University had remained pretty much the same. Despite a burgeoning student population over the years and various changes across the campus, the library itself was a throwback. Demographic changes and a desire to transform the space into a state-of-the-art campus hub led to a partnership with Patterson Pope. After 30 years in the planning, the renovation of the general stacks, the A/V collections and the archives finally got off the ground.
---
HOW STORAGE MADE THE DIFFERENCE.
Teamwork and tenacity were the stars of this project. In the archives alone, 90 percent of the shelving is comprised of re-purposed material. The static bookcases on the library's second floor were replaced with cantilever shelving on a series of 39-foot-long high-density shelves. As a result, the space is more open, more organized and a more lauded locale for students.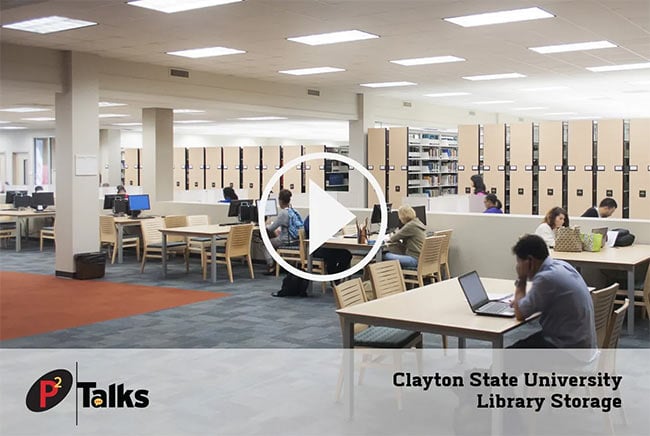 ---
Utilizing a mixture of new and existing shelving, the library was upgraded significantly. Modernized high-density shelving created additional storage capabilities and freed up space for more than 400 new student seats. A new archive space can accommodate secured storage with lighting control and humidity control, An amazing view and increased natural light have made the area a gathering space as well as a study destination.
---
"It's very open, and the students love it. There's more space for student seating, there are quiet study rooms, and the archives are more organized. It's been so gratifying to see the whole thing come together."
–Gordon Baker, Dean of Libraries, Clayton State University