The Owensboro Healthcare System, in Kentucky, was designing and constructing a new hospital to replace an older facility.
The Sterile Processing Department (SPD) and surrounding areas in the old space were cramped – in terms of shelving, overflowing products and supplies, and staff accommodation. Team members found it difficult to navigate the area, often spending a long time searching for the instruments necessary for the 50-60 daily surgical cases.
---
HOW STORAGE MADE THE DIFFERENCE.
Equipment used in the new space included: Spacesaver MA/CF carriages; case-style shelving; Eagle waterfall shelves; frame WRX/HD; Hupfer baskets; and stainless pegboard.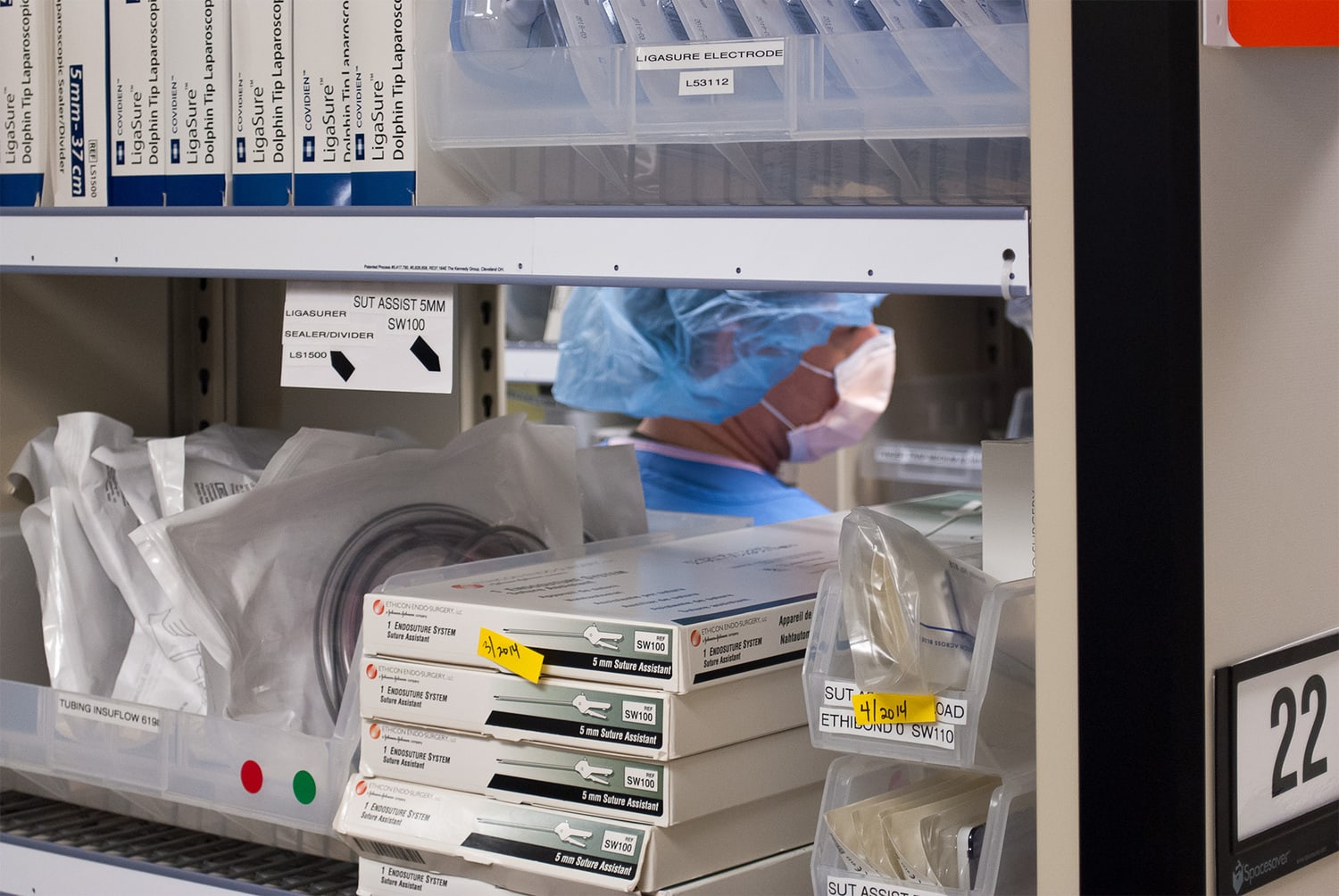 ---
Building a solution from the ground up – and with the approval of the storage team, the architects and the SPD team – was remarkably rewarding for all involved. "The expandability of the shelving systems in all these areas has been phenomenal," said Chris Edwards, the SPD director.
---
"We so appreciate the fact that it's not a cookie-cutter solution. It's personalized for our needs. As an example – each of our services' instruments are now color-coded, so the specialty nurses can more easily find what they're looking for."