The NCH Healthcare Northeast Emergency Department is one of three operated by the NCH Healthcare System in the fast-growing Naples-Marco-Immokalee Metro Area.
The newly constructed facility had a small back-up supply room that measured just 420 square feet. While no surgeries are performed here, things like gloves, syringes, IV solutions, pharmacy backup, hoses and bandages are always a necessity. While the original plan was to use high-density shelving in the room, the space's dimensions called for alternative thinking.
---
HOW STORAGE MADE THE DIFFERENCE.
Although the back-up supply room measured just 21'3-1⁄8" x 20'4-1/8", it also had ceilings that measured 13'8". This height made it the ideal venue for the Rotomat, which uses a vertical "carousel" system to deliver stored goods to the user instead of the other way around.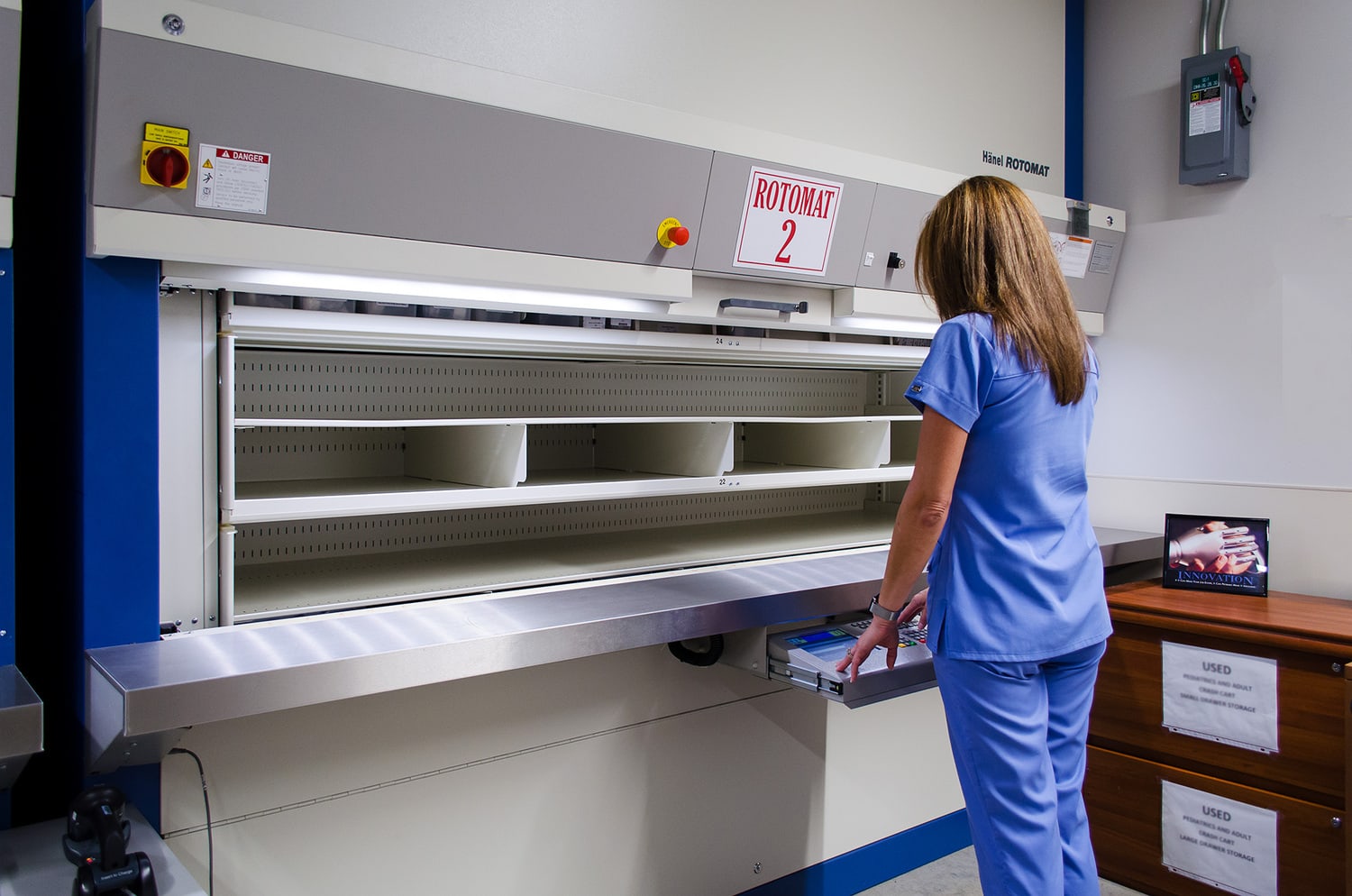 ---
The Rotomats allow the staff to easily access any item they need. The units' ample capacity allows for a good deal of storage of items that might otherwise be kept in boxes on pallets.
---
"The breadth and depth of supplies that they have to have on hand is pretty astronomical."