Our high- and low-profile open and closed medical mobile carts have the capacity to store and move healthcare supplies.
High- and low-profile, closed-case, healthcare carts from Metro provide plenty of storage capacity. Ergonomically designed handles, reduced footprint and your choice of stainless steel or polymer casters provide you with superior maneuverability. Access to contents has been improved with roller shelves that extend easily and quietly, even at the lowest levels. All medical cart shelves are adjustable at 2-inch increments along the inside height of the cart.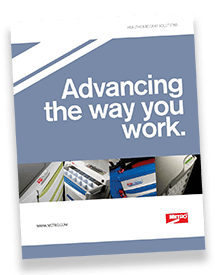 You like to give it the ole once over, eh? This Medical Mobile Carts brochure will get you one step closer to discovering the right cart. Download it now.
---
---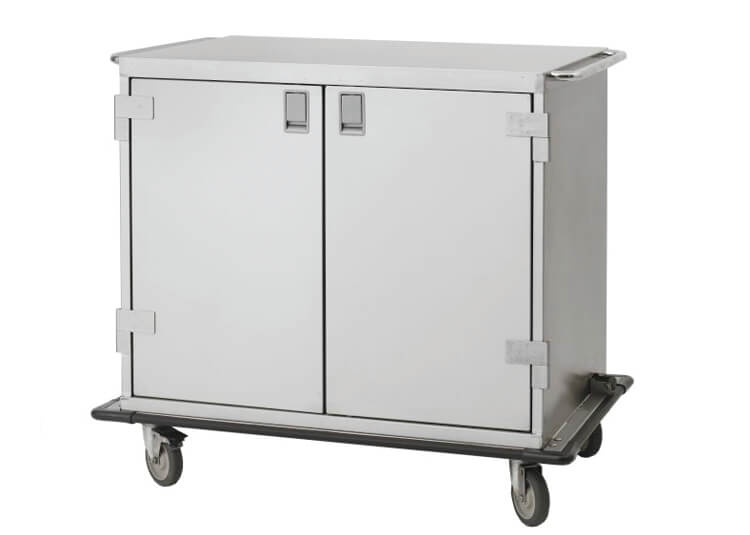 ---
Easy to use and highly functional and maneuverable, Metro medical case carts are the ideal medical supply storage solution in environments where dependability is crucial. These carts can be used wherever contents must be protected from an "unclean" environment, including free-standing ambulatory care centers, surgical-centers, and hospital based or out-patient surgeries.

Medical Case Cart Features include:
---
New optional wire roller shelf; also available in solid or wire without roller
Detachable brackets for easier cleaning/drying
Double-panel door for optimum strength, plus set-back latch The two-door models offer center flange to stop splashes from entering cart
Polymer casters equipped with the same long-wearing polyurethane.
---