Landing the Right Design Helps Protect Historic Items
Flying still feels like an adventure to all its enthusiasts. For those so enamored, cherishing its history and its milestones are part of the thrill. At Atlanta's Delta Air Transport Heritage Museum, items have been accruing since the early 1950s – about 20 years after the founding of the airline itself. With the continued interest in the airline's history, so grew the museum's collection of items, from flight crew insignia, bag tags and old advertisements, to clothing, model airplanes, sculptures, glassware and flatware, china, and more.
---
HOW STORAGE MADE THE DIFFERENCE.
Today, the name "Delta" refers to a company that consists of more than 40 different airlines under its umbrella. The hangars of the original Delta Air Lines – first built in the 1940s – were re-purposed and opened as the Delta Air Transport Heritage Museum in 1995. Soon thereafter, attention was focused on the 4,000 square foot archives. Renovations there helped to store and adequately protect the thousands of items that together tell the story of one of America's most enduring brands.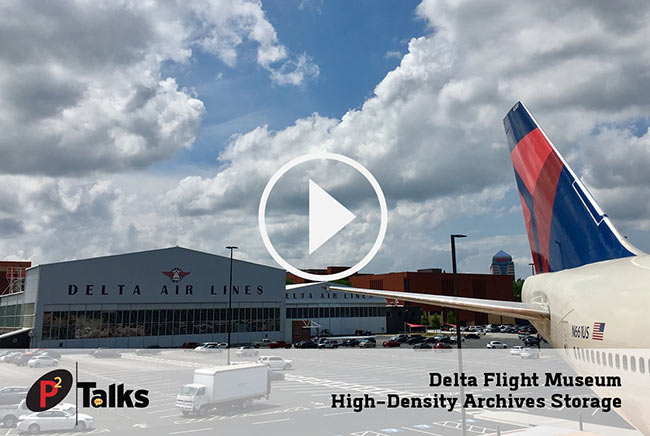 ---
The Museum was declared an Historic Aerospace Site in 2011. Its archives were the last to be renovated. Its shelves and cabinets were filled with memorable items – so much so that organization and growth accommodation had taken a back seat. The installation of a 14-aisle high-density compact shelving system, Rousseau drawers, along with L&T shelving for artifacts and both archive and file boxes helped modernize the space and protect its storied collections.
---
"When we get items in now, we know exactly where they're going to go and how they're going to help our collection grow. That exactness, fostered by organization, has been huge."
– Tina Seetoo, Archives Associate, Delta Air Transport Heritage Museum