The pandemic has launched the workplace into new ways of working like never before.
And now, as organizations plan for what it looks like post-covid, there is an opportunity to reimagine the role of the office entirely to enable safe, productive and collaborative spaces.

According to recent research:
of CEOs suggest that they will be downsizing their office space because of a Hybrid Workforce. (KPMG Survey)
of the workforce, according to Cushman & Wakefield prediction, will soon embrace a workplace ecosystem comprised of offices, houses and third places such as cafes, coworking spaces and libraries.
Learn how to navigate through the Hybrid Workplace and equip your office with all the proper tools to be successful.
Download our brochure to get an overview of our smart storage capabilities!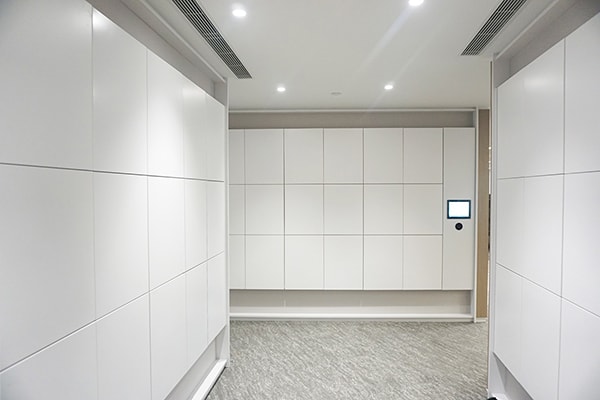 Return to work means a shift in priorities.
Just one year ago, according to a Gensler survey, 33% of respondents said it's important for workplaces to support health and well-being. We would argue that stat has found itself near the top as safeguarding employees' well-being is paramount. Because no plan to resume 'normal' operations can succeed without them.
Businesses will need to make a significant change in their approach to health and safety in the workplace, among other things. Take a look at the latest trends we have seen…
6
UPDATED

Workplace Trends to Pay Attention To:
There are no wrong answers when it comes to predicting how the office will look like post Covid-19. However, flexible and adaptable spaces are critical during this time of uncertainty. Being able to quickly build, measure and learn through trial and error will improve the efficiency of the workspace.
With a networked, smart locker system the ability to change the lock from assigned to unassigned and even add delivery (or exchange of goods) capabilities with a click of a button in the software is unmatched as we look for a safe and flexible return to work strategy.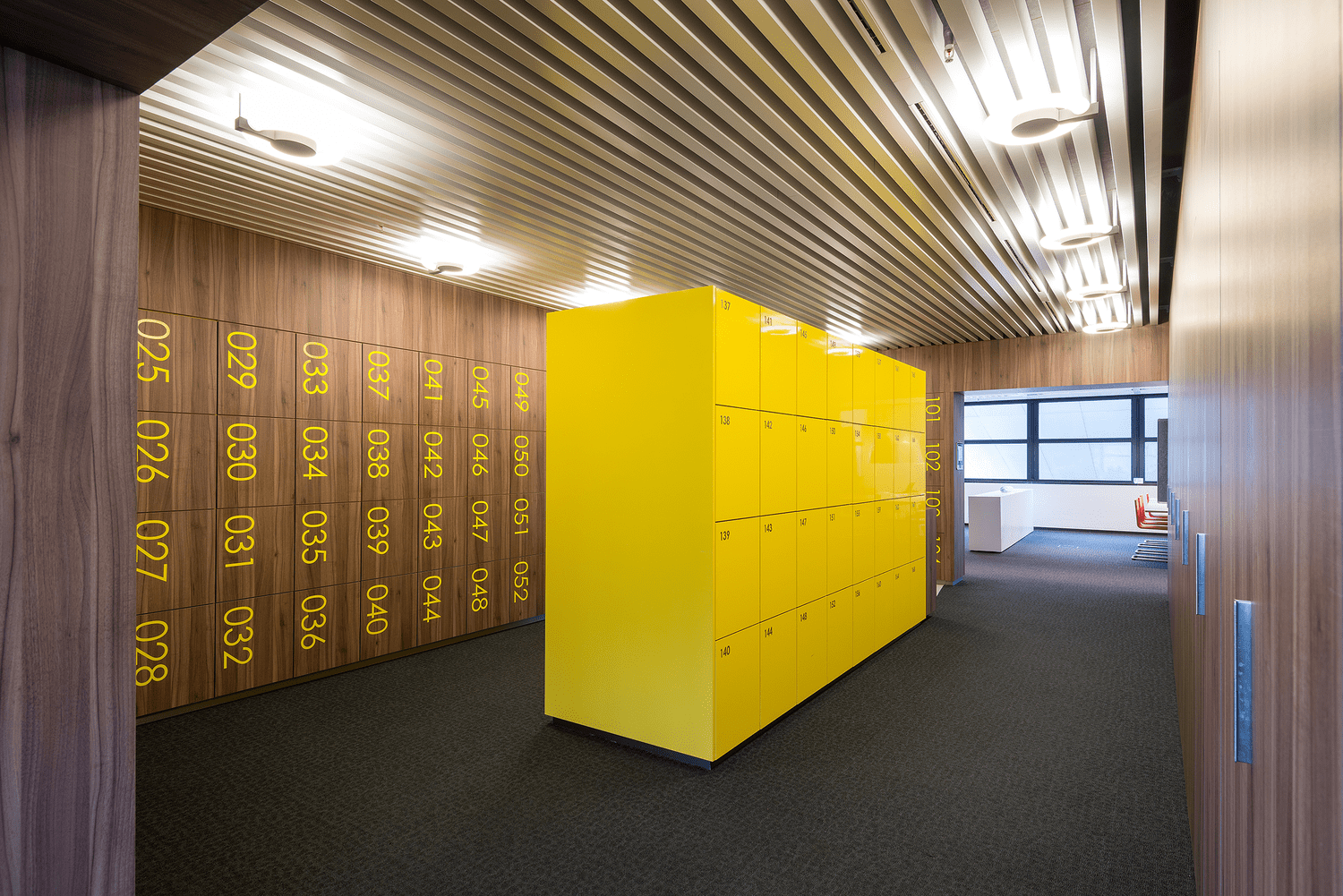 The office is evolving. Our personal storage lockers assist you and these trends.
Schedule a virtual meeting with us to learn more.
Office & Workplace Personal Storage Lockers
Personal storage lockers offer a company the chance to securely communicate with employees on a day-to-day basis. Through technology integration, a locker can store and protect the personal belongings they brought to the office, their computer or the other tools they need to do their job, their mail and packages, and even their dry-cleaning that was delivered to the office.
Take a look at our Smart storage applications:
Interested in learning more about our Workplace Smart Storage options?