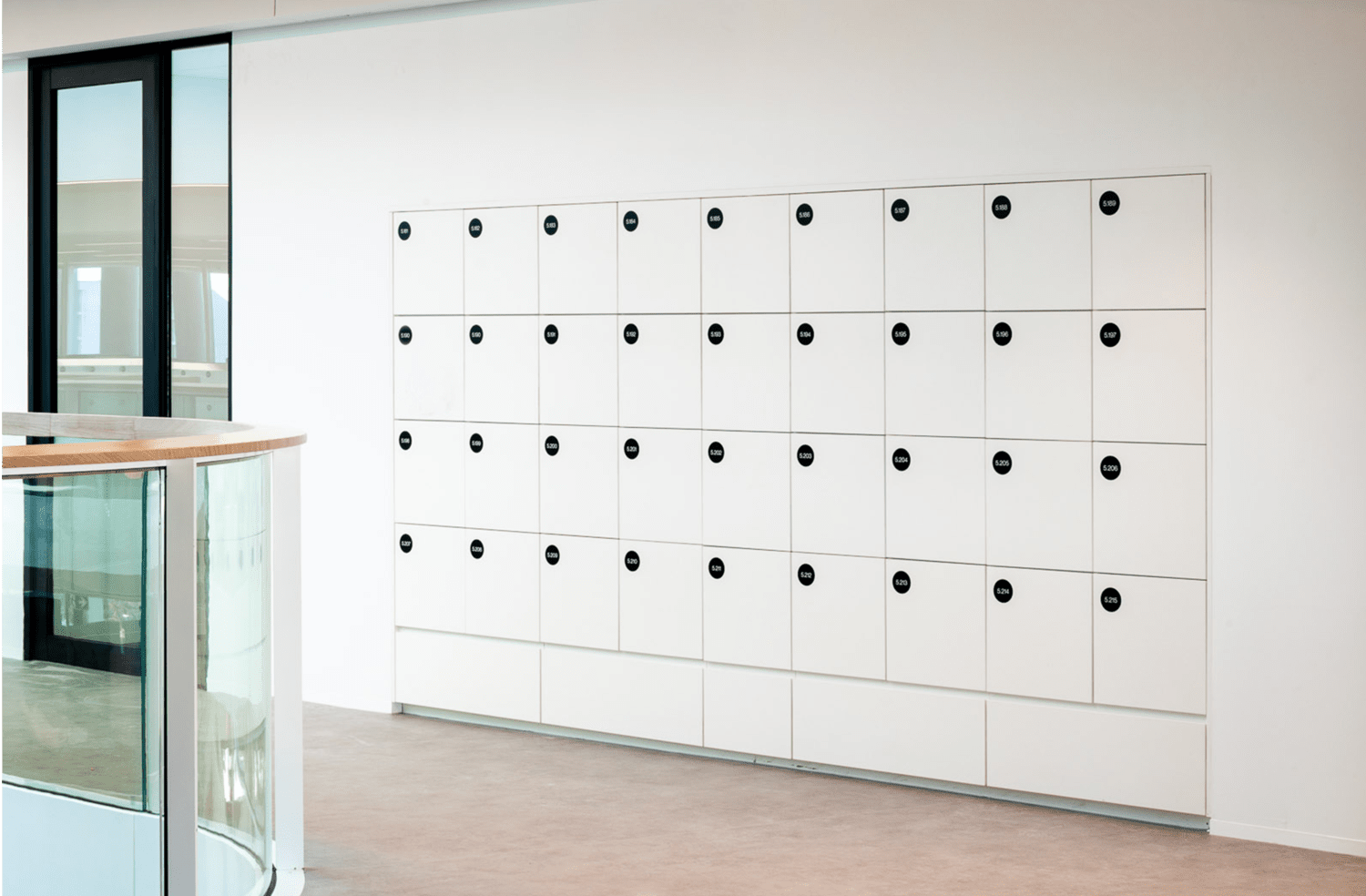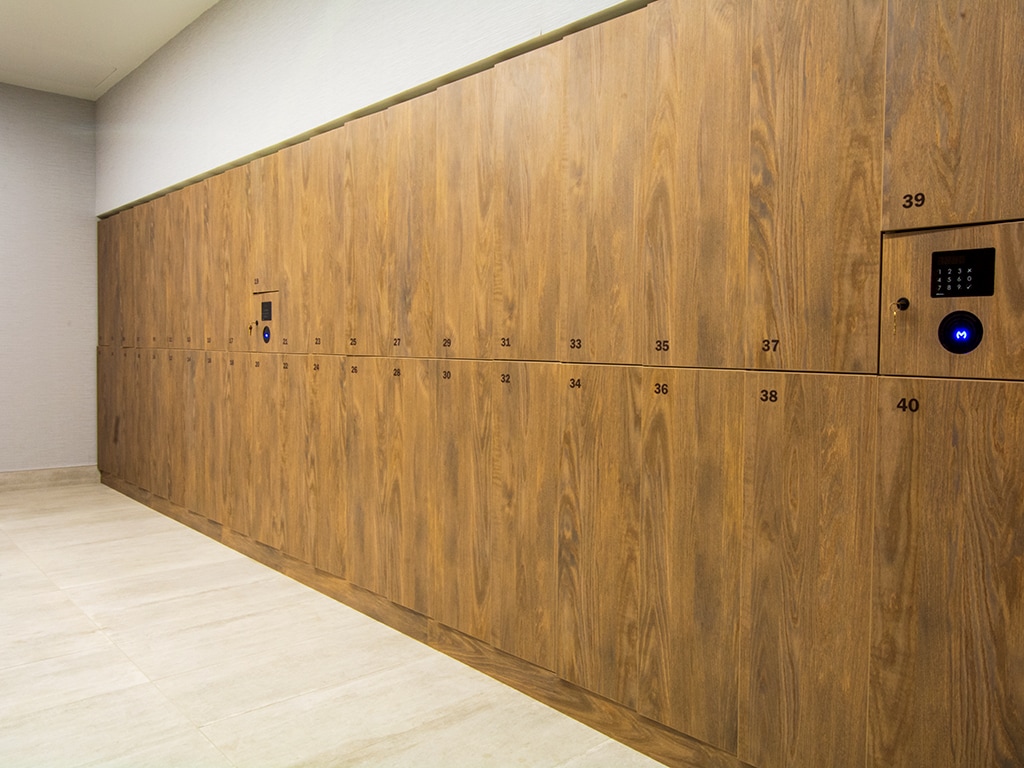 As companies explore the idea of designing a smart building — integrations with smart building technologies become even more important.
Connect all points of storage on campus.
Get rid of those antiquated sign-up sheets. Or the use of padlocks that have to be cut at the end of the semester. Make lockers available for use, on-the-fly, across campus for rent, or a free amenity with smart lockers. Between classes, jobs, and extracurriculars, students are constantly moving from one place to the next. With all of these moving parts, they should have confidence in the personal storage options across campus. Reimagine what university lockers used to be and learn how smart lockers are changing the campus footprint across the country.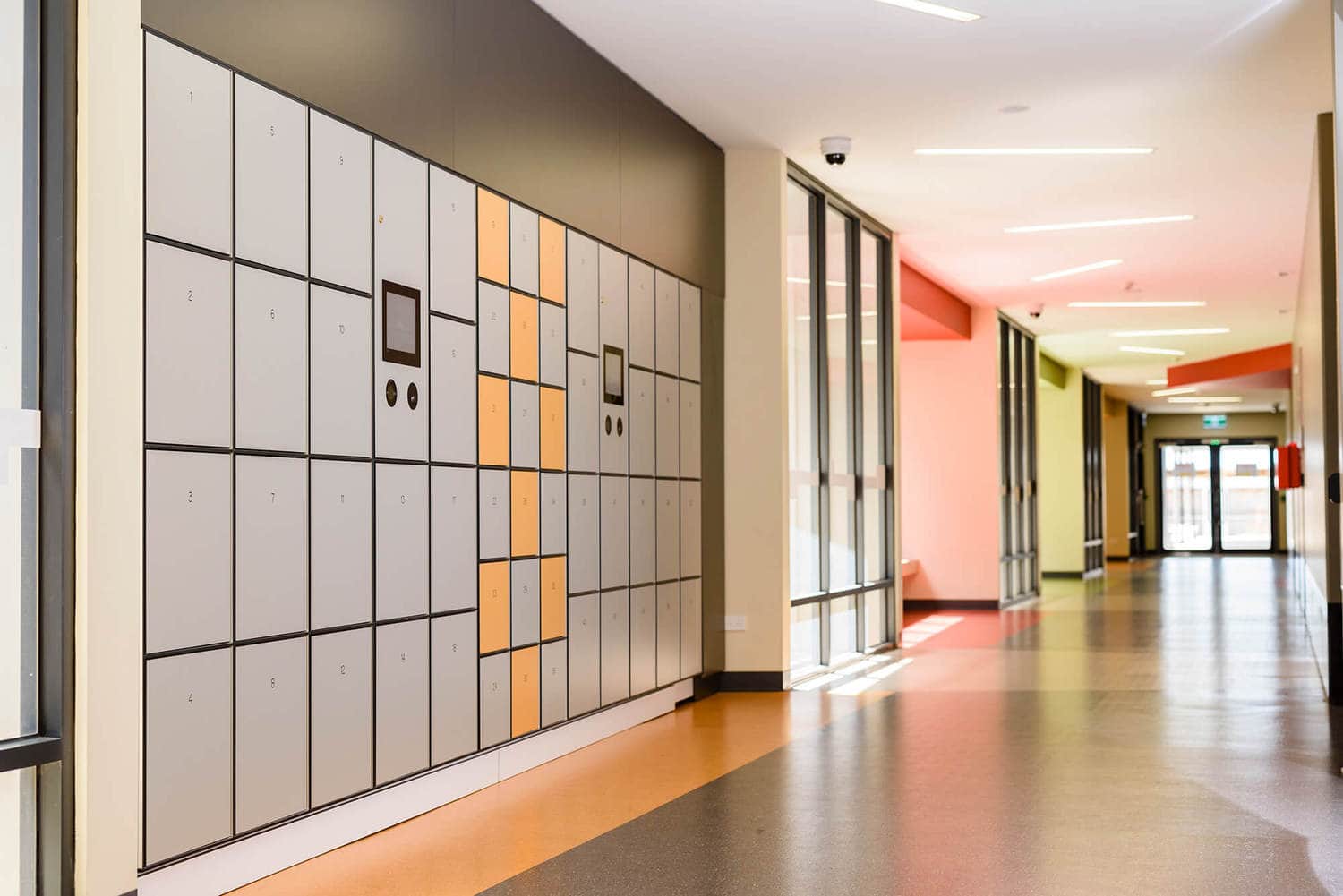 The future of work will not be static.
Data-driven insights into how offices are being used will continuously inform companies' future work models AND the future-proof design of office spaces. Implementing flexible and smart solutions will help create the agility needed to respond to employee preferences and create a unique and frictionless experience. Locker reservation is a MUST when eliminating dedicated desk spaces.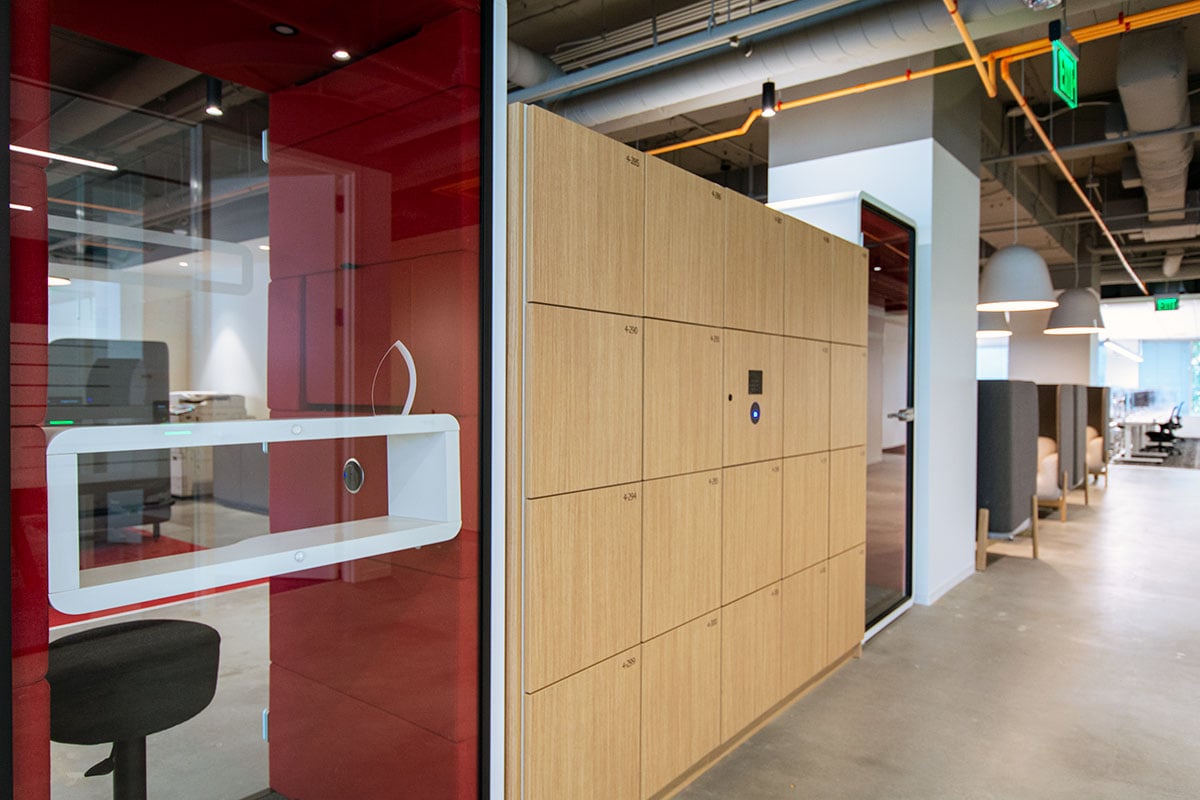 We know, lockers on a campus are not a new concept — but how you use them is.
MAKE RENTING A LOCKER AS EASY AS SENDING A TEXT
With a few taps on the screen, a student, faculty, or visitors can reserve a locker for a whole year, semester or a few hours. The duration and who can access the lockers is up to the university. With the option to be connected to the students' and faculty's campus accounts, the rental locker system removes the hassle of swiping a card or bringing your own padlock. Take a look how easy it is to rent a locker: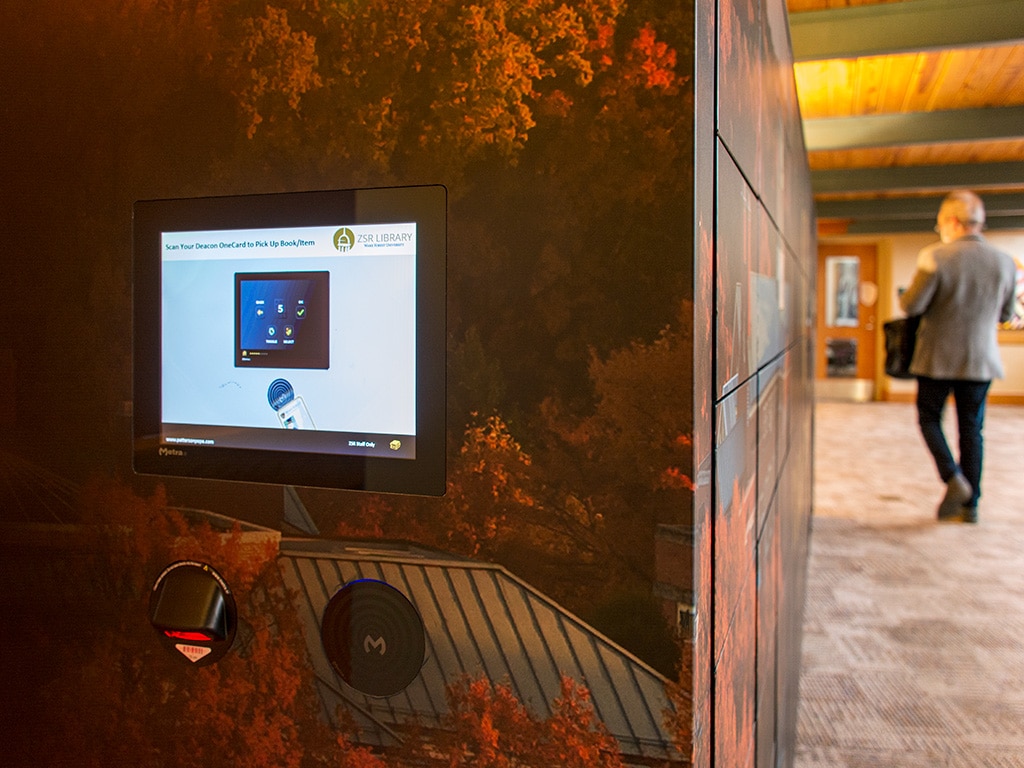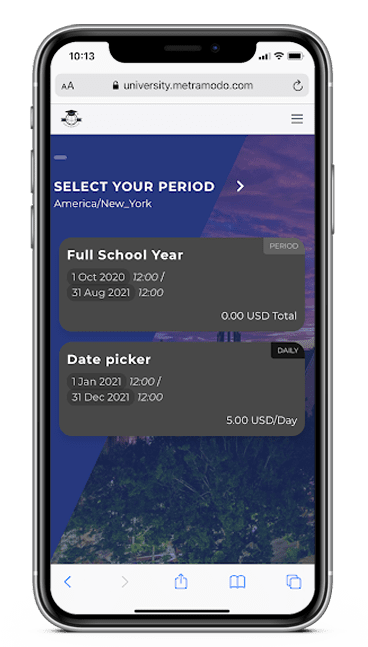 Offer locker rentals by the day, week, semester — based on the user's need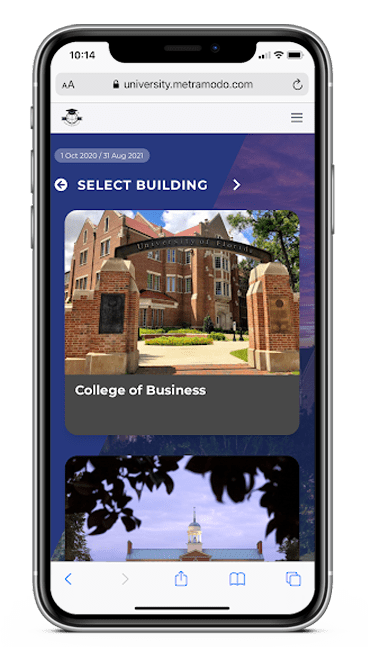 Students, faculty, and visitors choose the building they will be in, if multiple buildings are available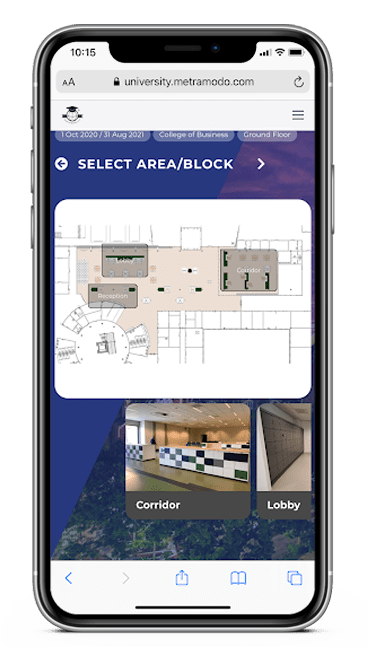 Find a locker bank that is in a convenient location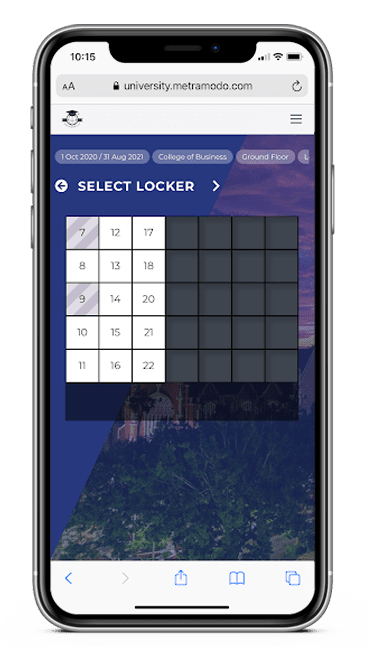 Find an available locker and select it for rental
Create the convenience of reserving a desk and a locker at the same time.
Smart Workplace Apps & Lockers
As technology continues to quickly evolve and smart devices become commonplace — workplace apps will continue to integrate with more and more spaces within the office. Look beyond temperature control, parking spot reservation, lighting controls, room and desk reservations — locker reservation MUST be part of that equation.
As a company transitions into 'we' spaces and eliminates dedicated desk spaces, the last thing an employee wants to do after arriving at work is to wander around trying to find a locker that is within expected proximity of their reserved desk. Create the convenience and experience an employee expects with smart lockers integrated into the workplace app.
With smart locker integration, an employee can reserve their locker at the same time as they reserve their desk. A safe and secure place that is convenient and easy to access.
Learn More About Workplace Lockers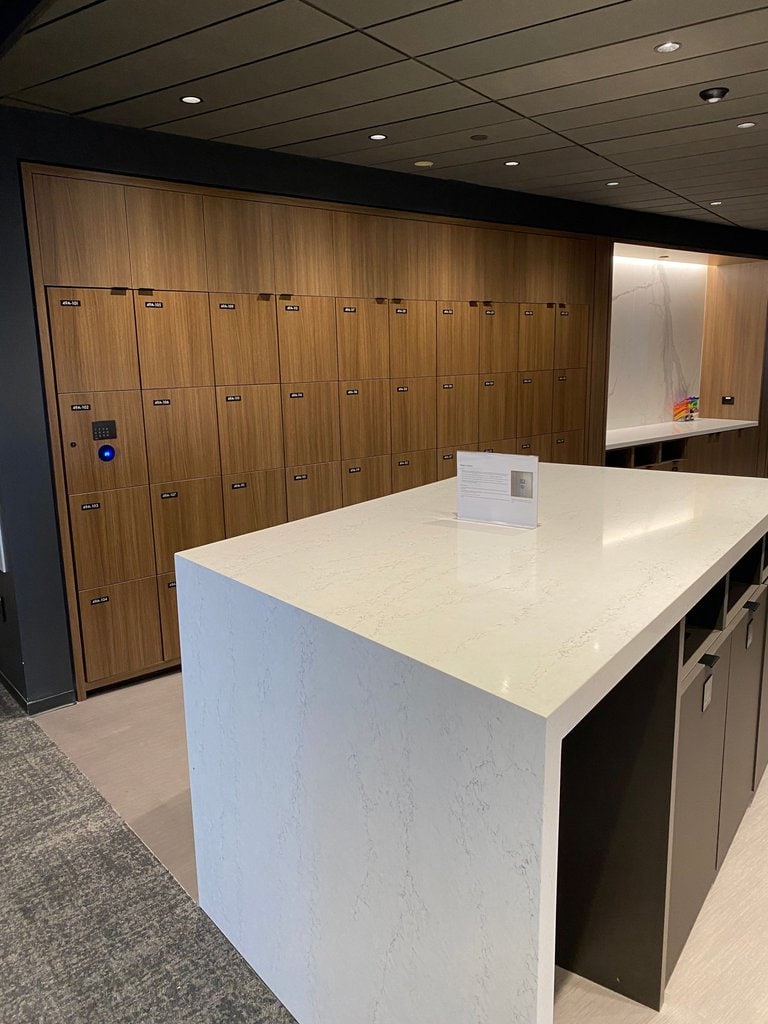 Our cutting-edge technology interacts seamlessly with smart building apps, providing staff members total control over their locker reservations. For a simple and efficient experience using the smart building app, just select and reserve the locker at the same time as a desk reservation. Simply access your locker via the smart building app and use your smartphone credentials to open the door without having to worry about remembering 4-digit codes.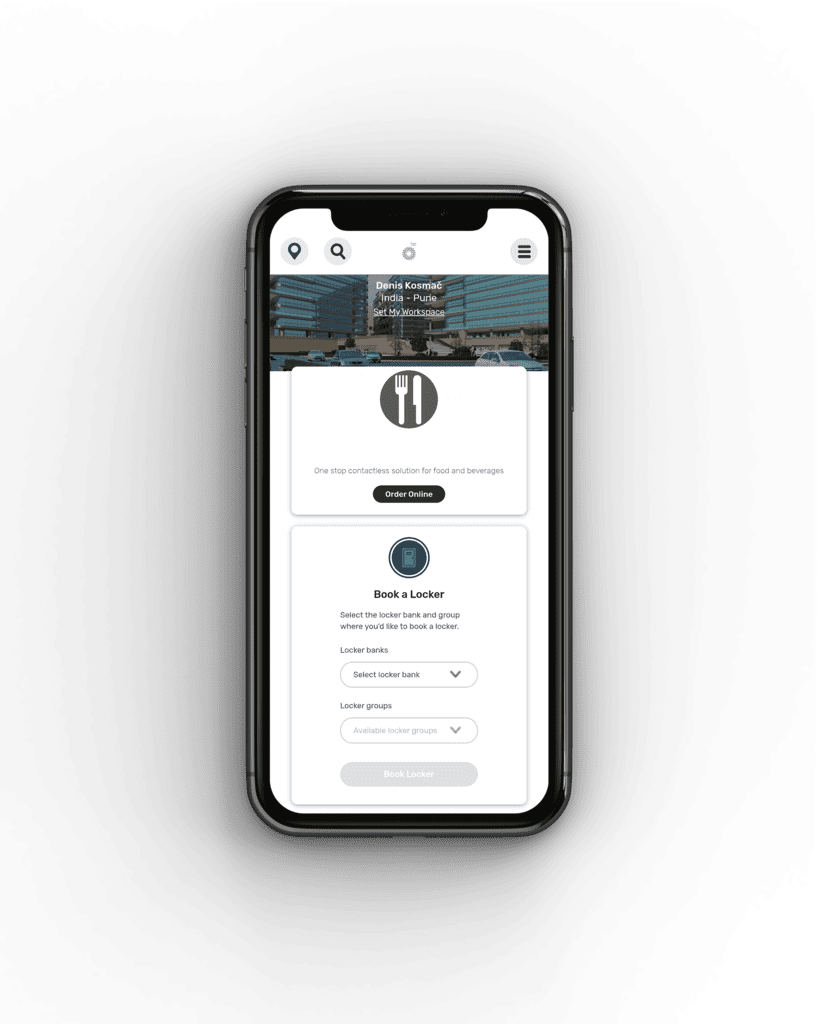 Reserve a locker on the same app that you reserve a desk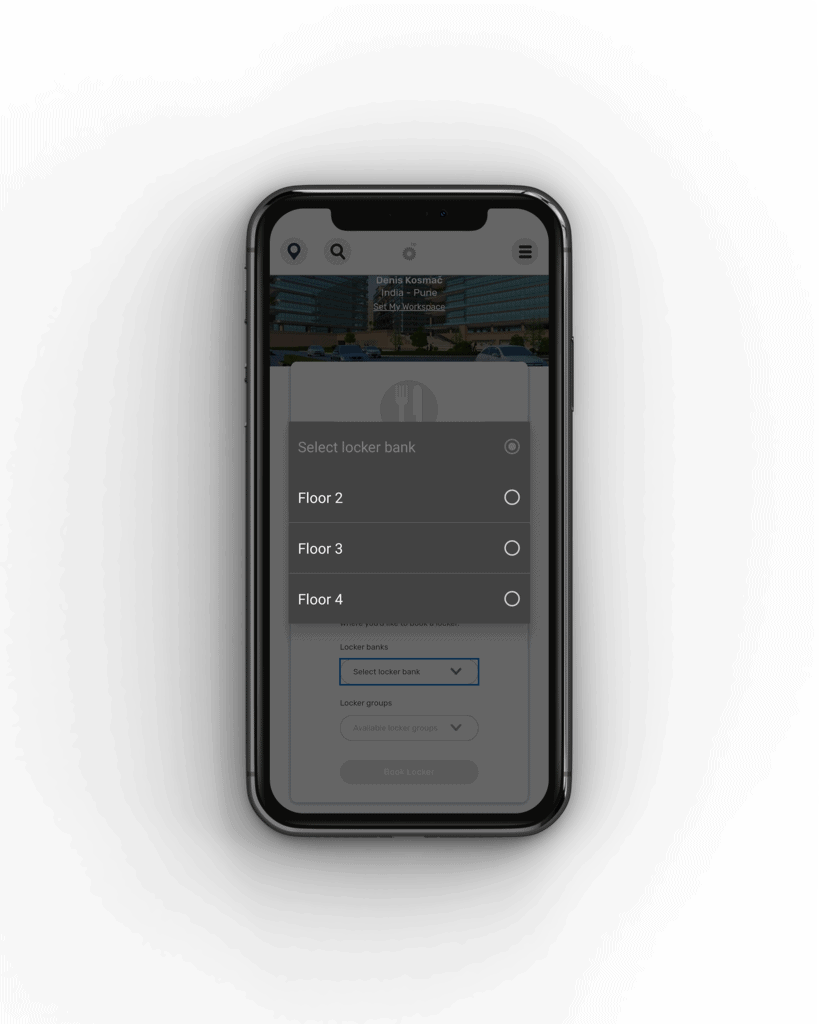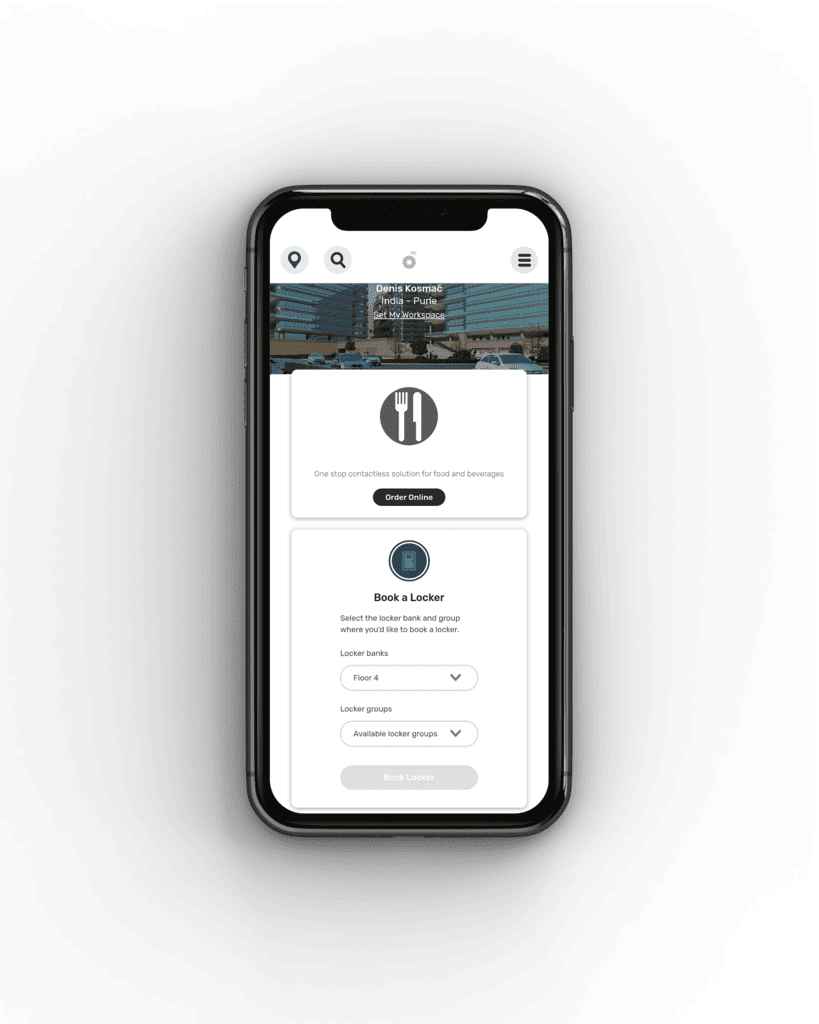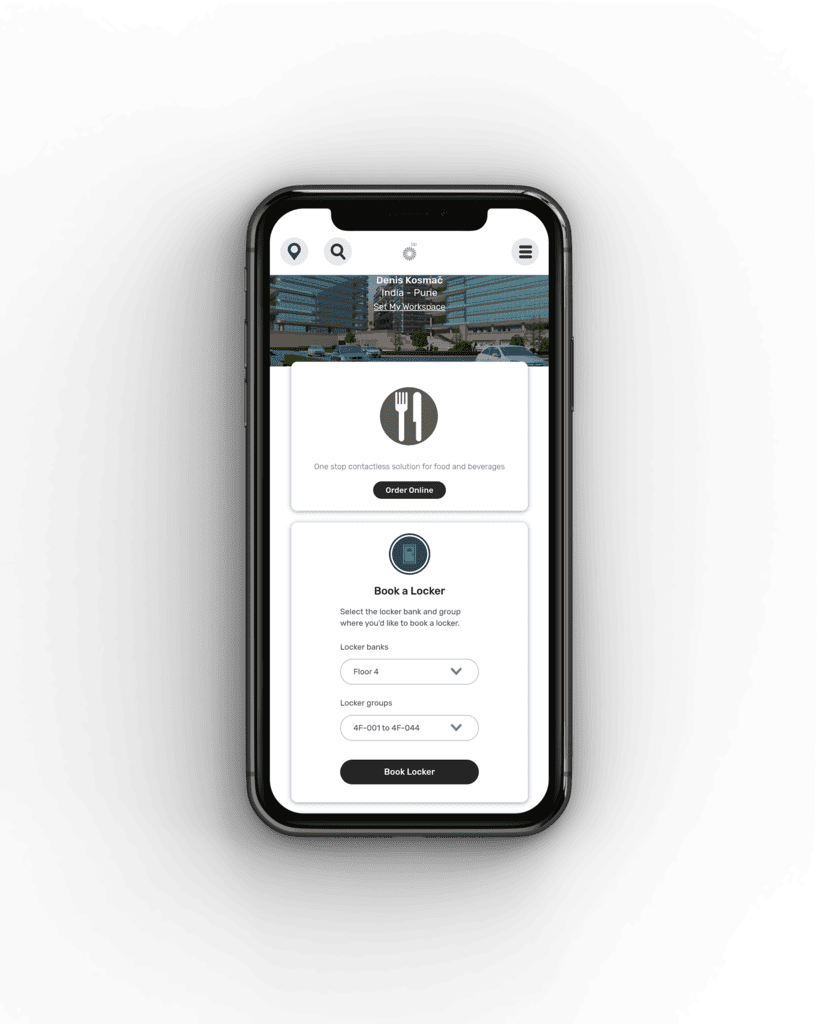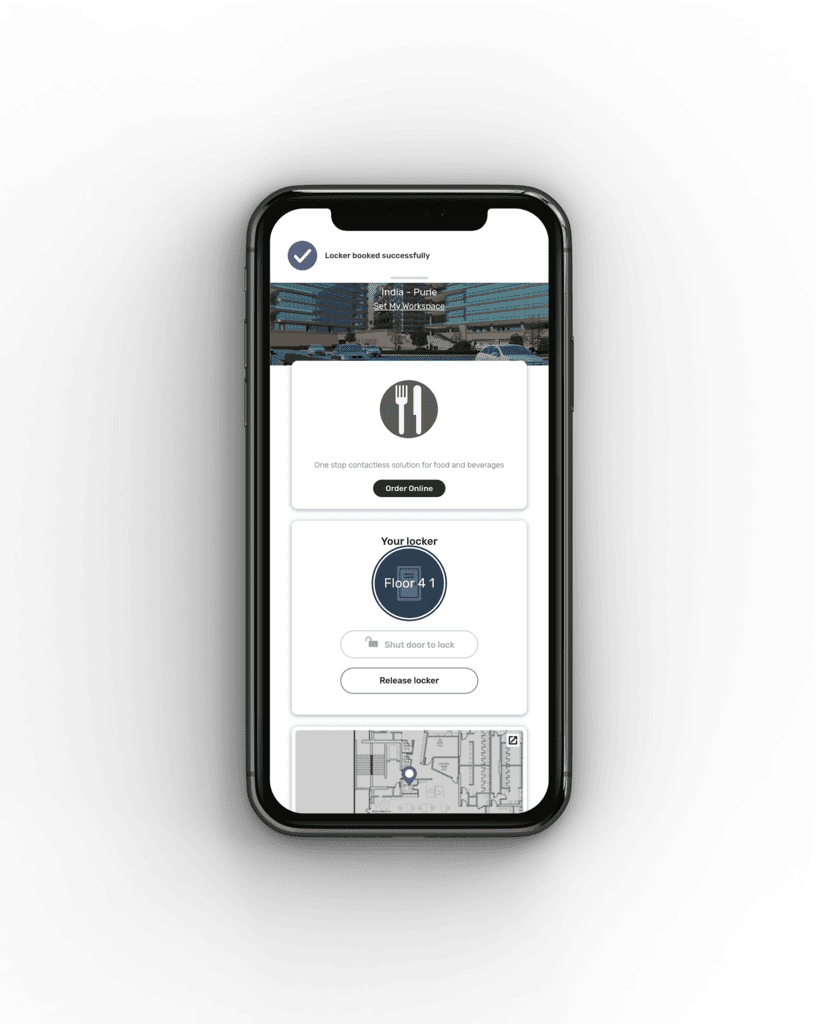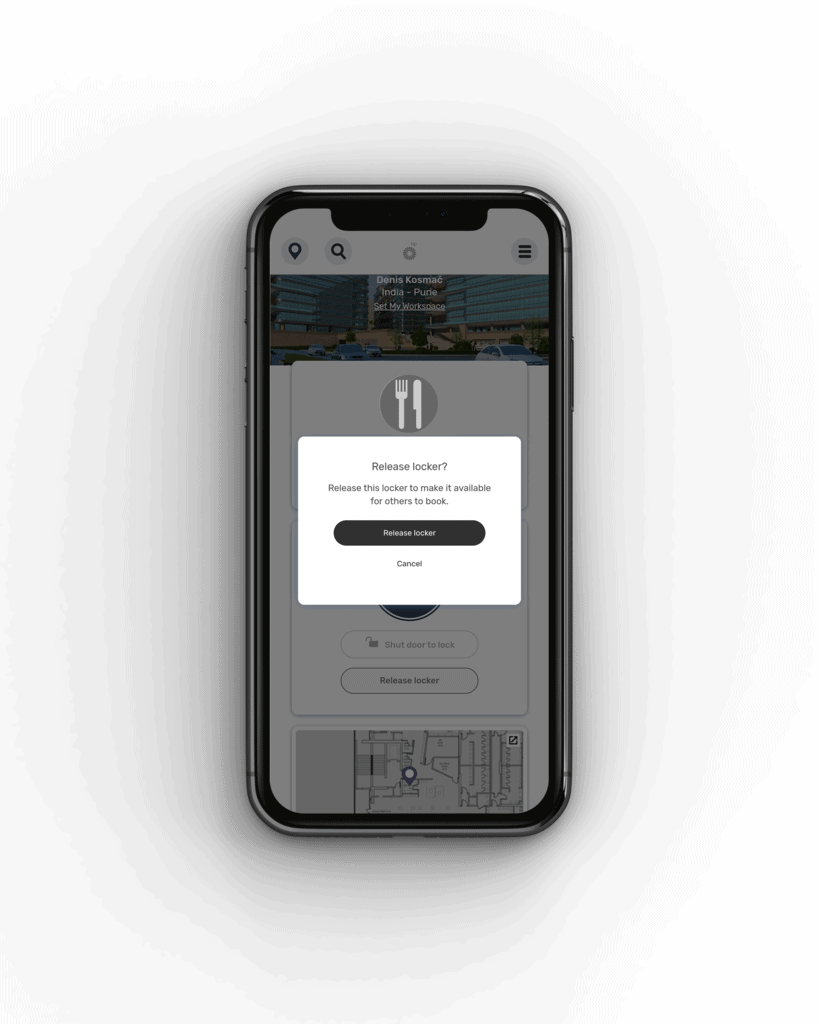 No one-size-fits-all approach here — give users the ability to choose how they want to use the lockers.
Allow users to rent a locker hourly or for the entire day on-the-fly or ahead of time

Fixed lockers are an option for the students that know they will need one for a semester or the entire year

Offer visitors complimentary use of the lockers while they tour the campus

Give a discounted locker usage fee for alumni or students on the weekends during sporting events, commencement ceremonies, or other events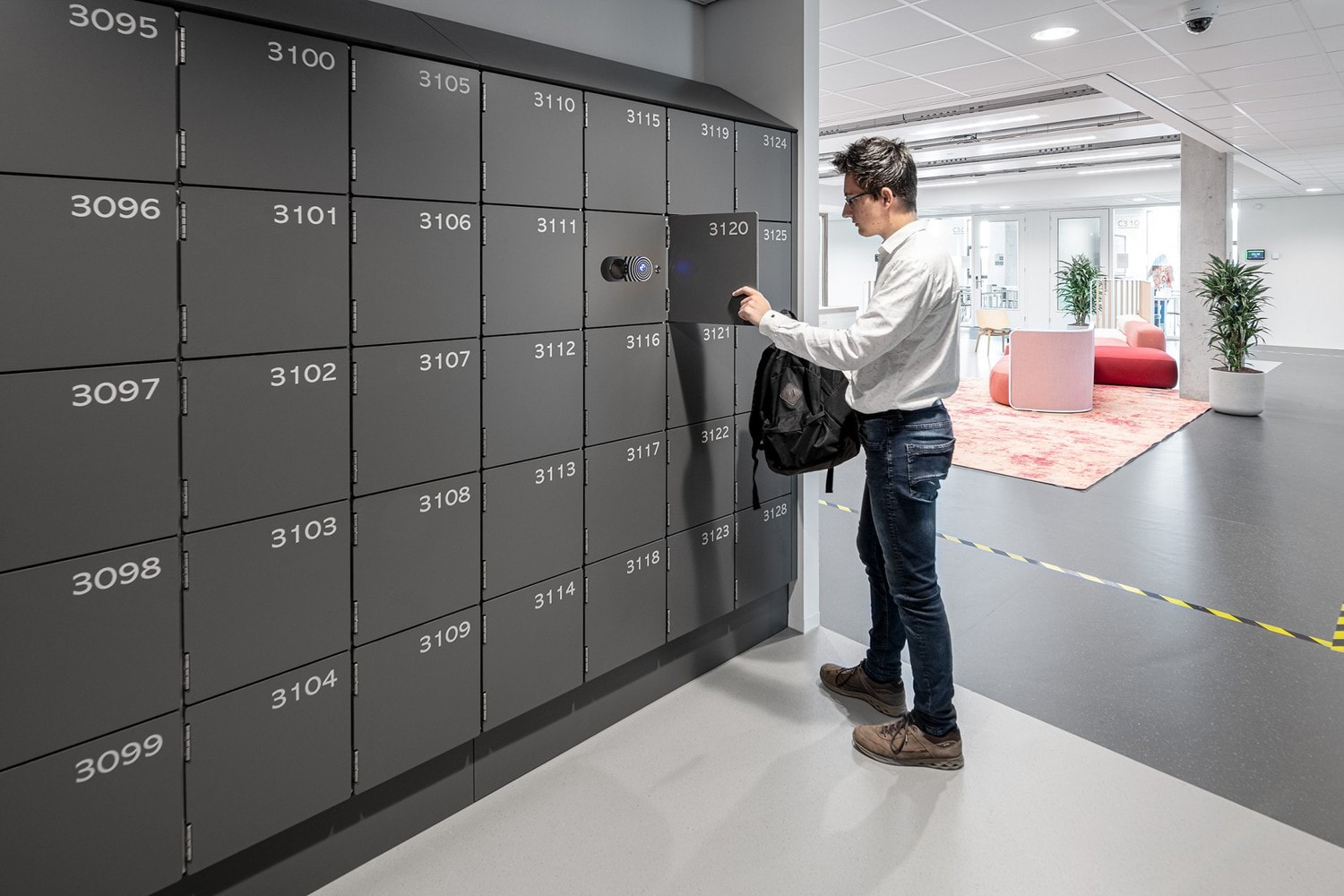 Managing Lockers is just as Easy as booking
You have total control over your lockers because you have access to real-time data through the administrative back end software. Learn which lockers are being used and have them automatically disabled so you can clean and sanitize them. For every floor, bank of lockers, or single locker, open all locker doors at once with a click of a button to make managing them as simple as possible.
learn about the test & learn approach with lockers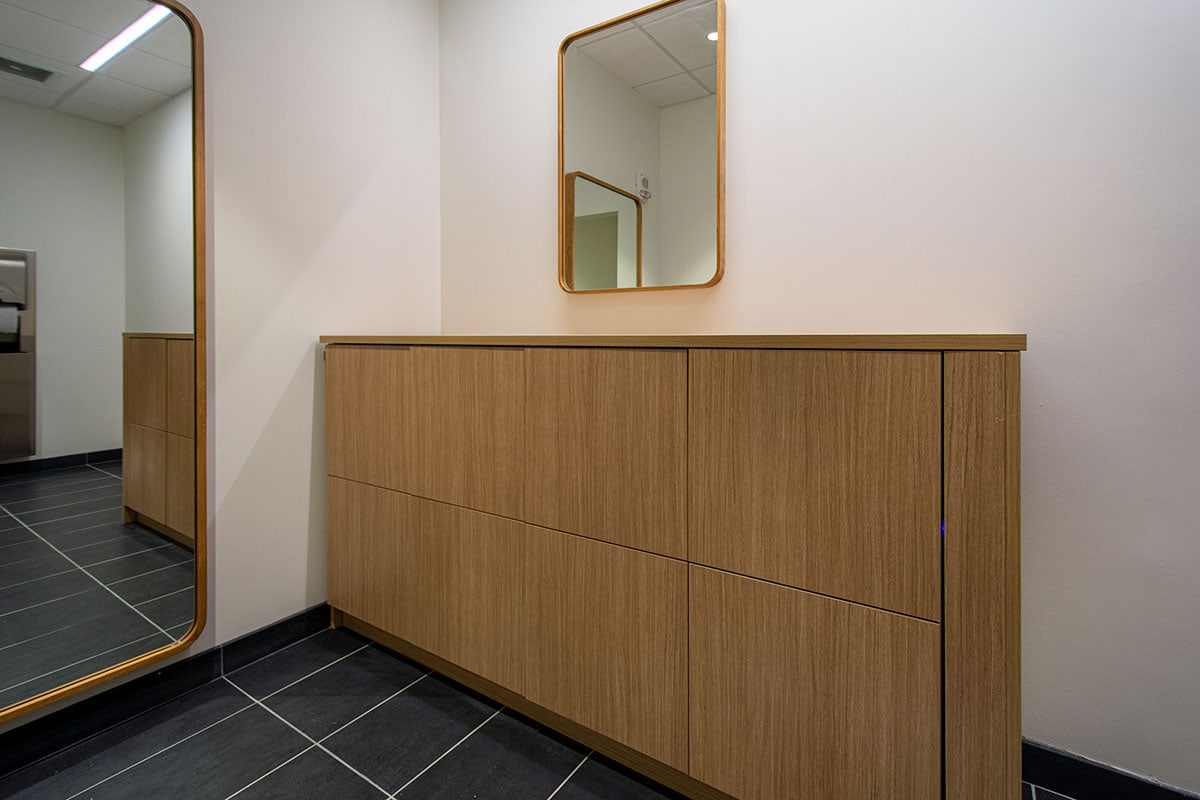 Administrative Capabilities
Managing all these lockers across campus doesn't have to be a challenge. We make overseeing lockers as easy as reserving a locker — from building, to locker bank, to each individual locker — all within the same system. Plus, keep track of your revenue to clearly see your ROI.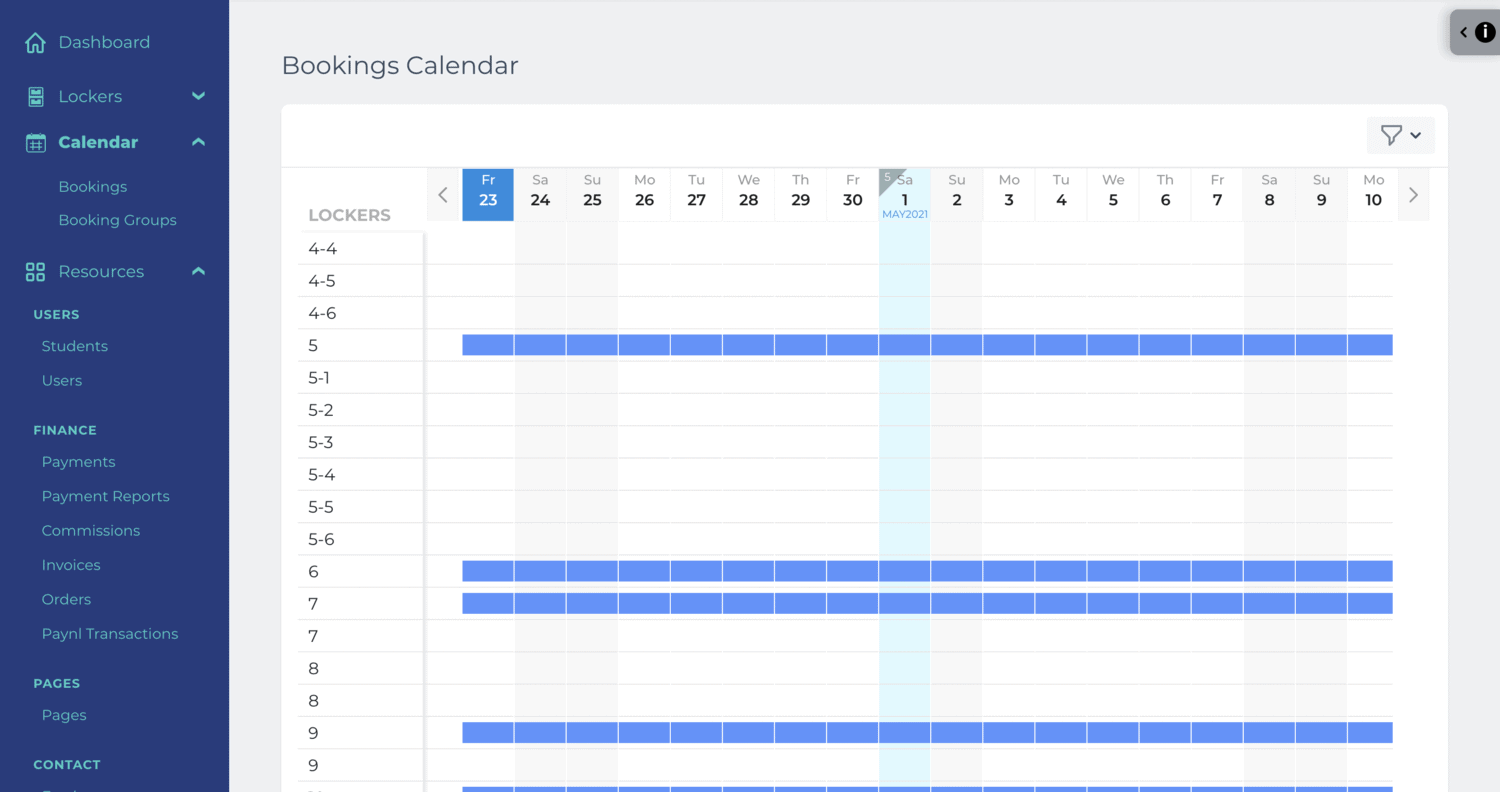 Choose how to configure your lockers based on what works best for you. The flexibility of the system allows you to choose the duration of time, how much you charge, and how students access them.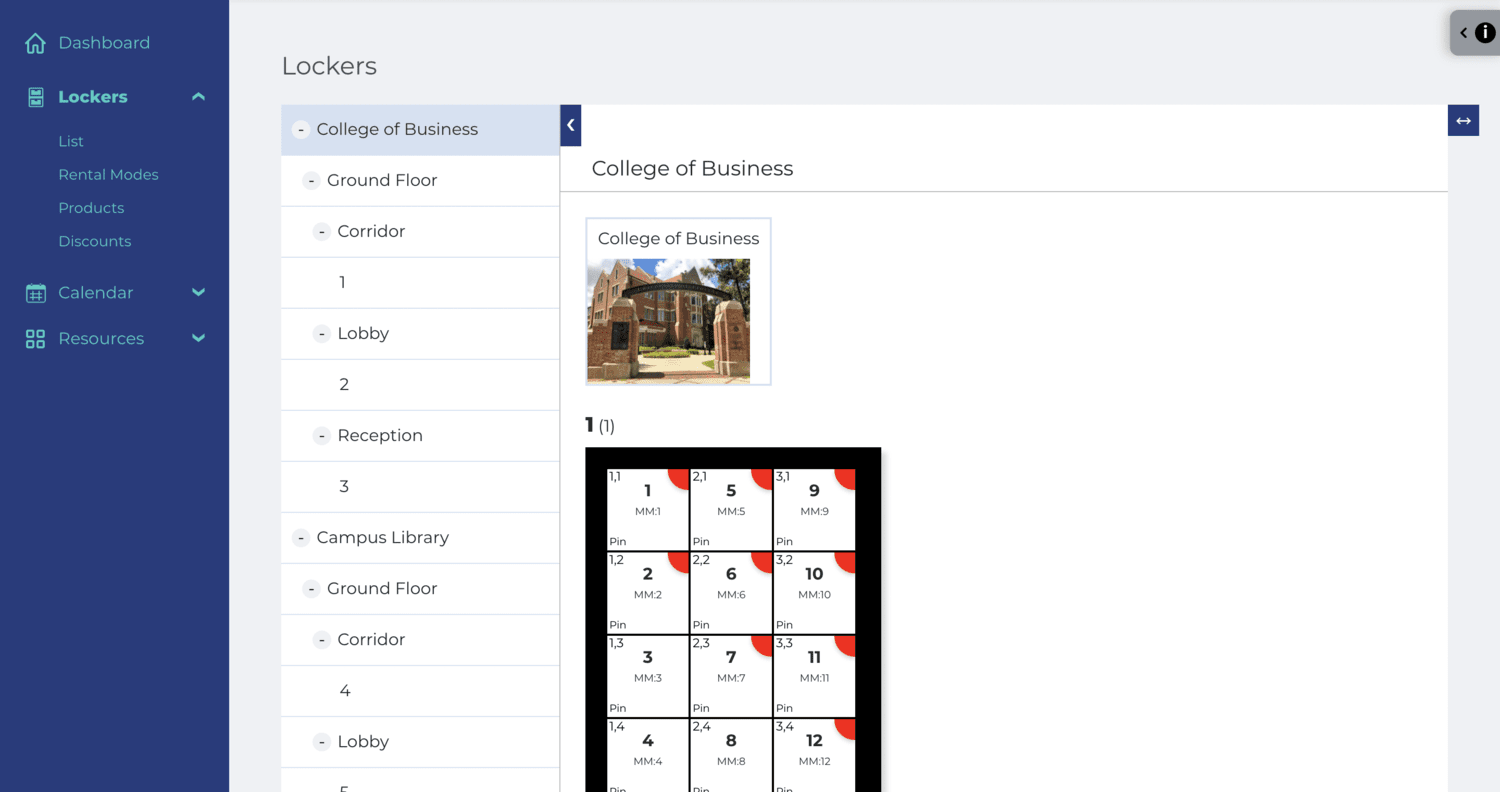 Easily Manage all Lockers
We provide one system to manage all of your lockers across campus. It doesn't have to be a burden so we don't make it one. Oversee every building, locker bank, and individual locker — plus it's easy to search and view all parts of the operation to ensure everything is running properly.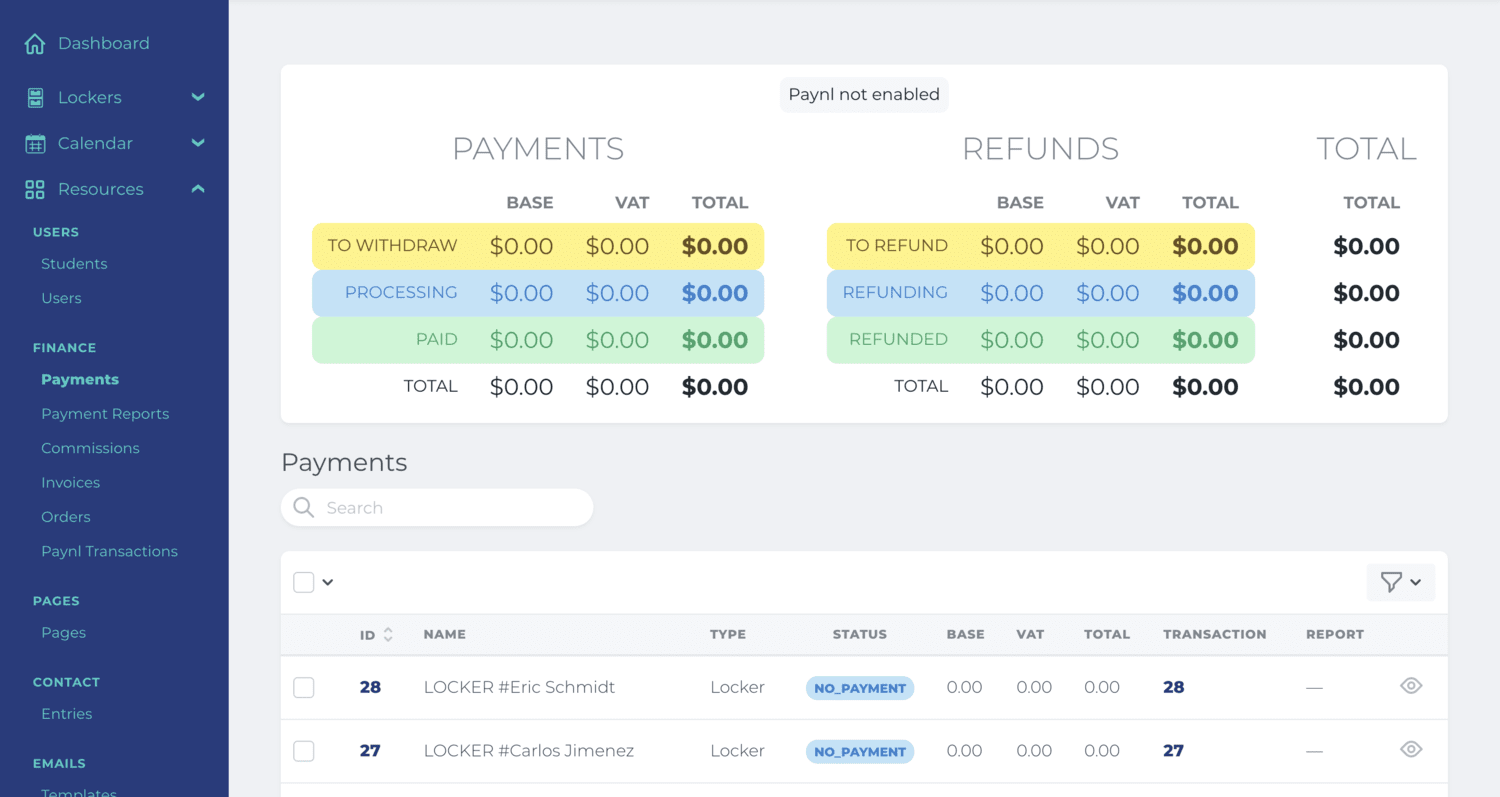 Easily access transactions, payments, refunds, and withdrawals — all within the same system. Even create invoices, depending on how you set up your account. All of the numbers you need are completely transparent — allowing you to measure your ROI.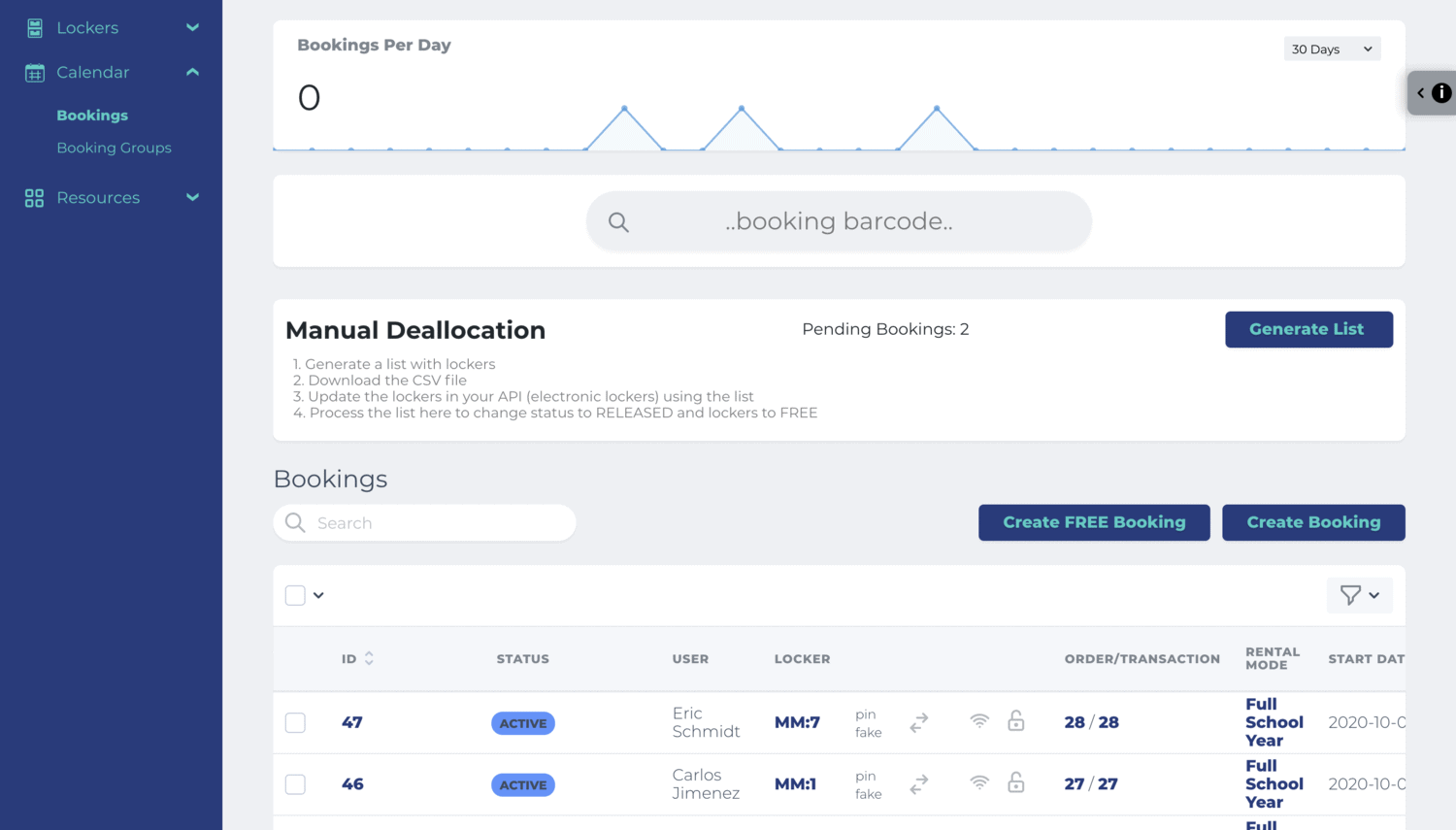 Run usage reports to look at real-time data and make informed decisions based on your campus' needs. Gain insight into how the lockers are being used and decide if you need to add more locker banks. Make changes to rental fees and locker duration with a click of a button — providing a streamlined experience that you won't find anywhere else.