Smart Office Storage Lockers
If you can imagine all the potential steps of an employee in a modern workplace, you can imagine all of the potential applications for smart storage and lockers.
Create a safe place for employees to store personal belongings like coats, gym bags, bike helmets, and more.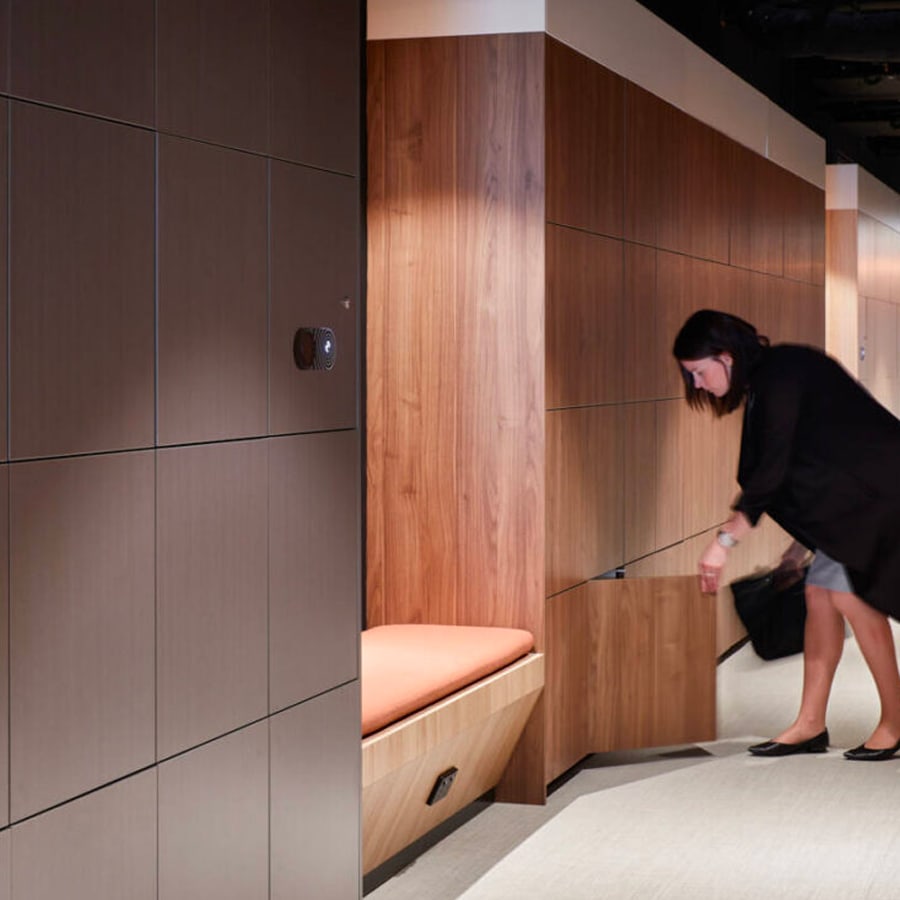 Here are just a few of the many business locker and office storage solutions:
Ensure mail and packages get delivered to employees with our parcel locker system — and reduce wasted time vs. delivering to a desk or office.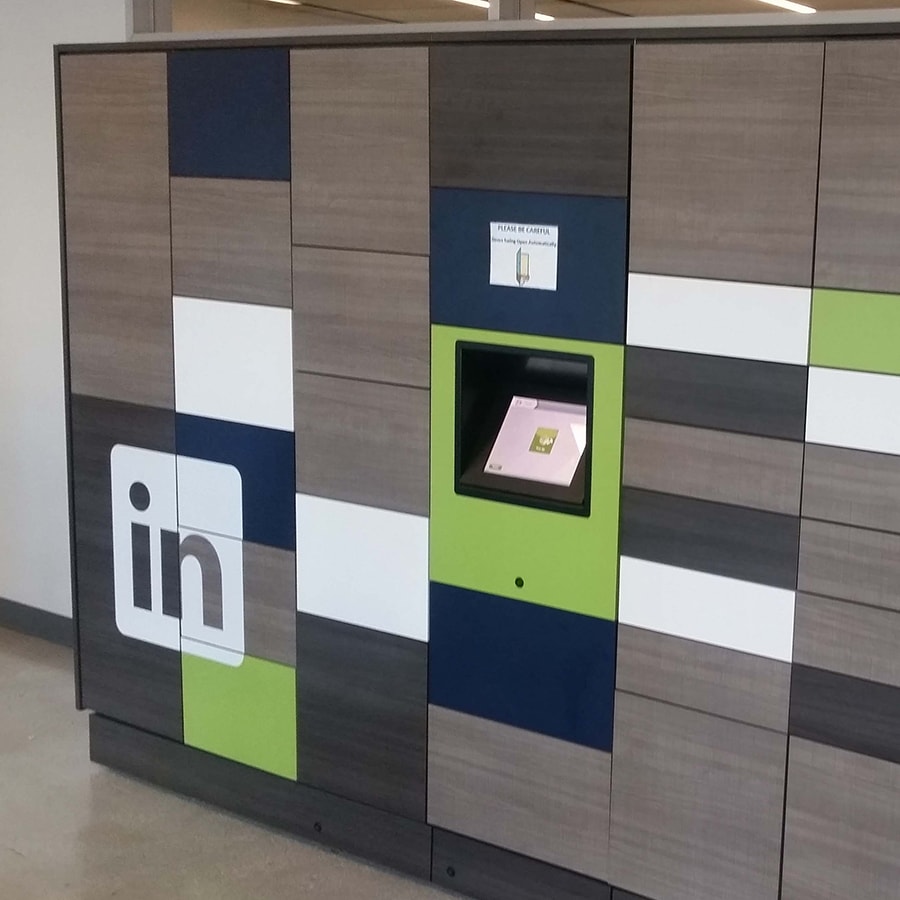 Promote well-being by making sure it's easy for employees to securely store fitness gear.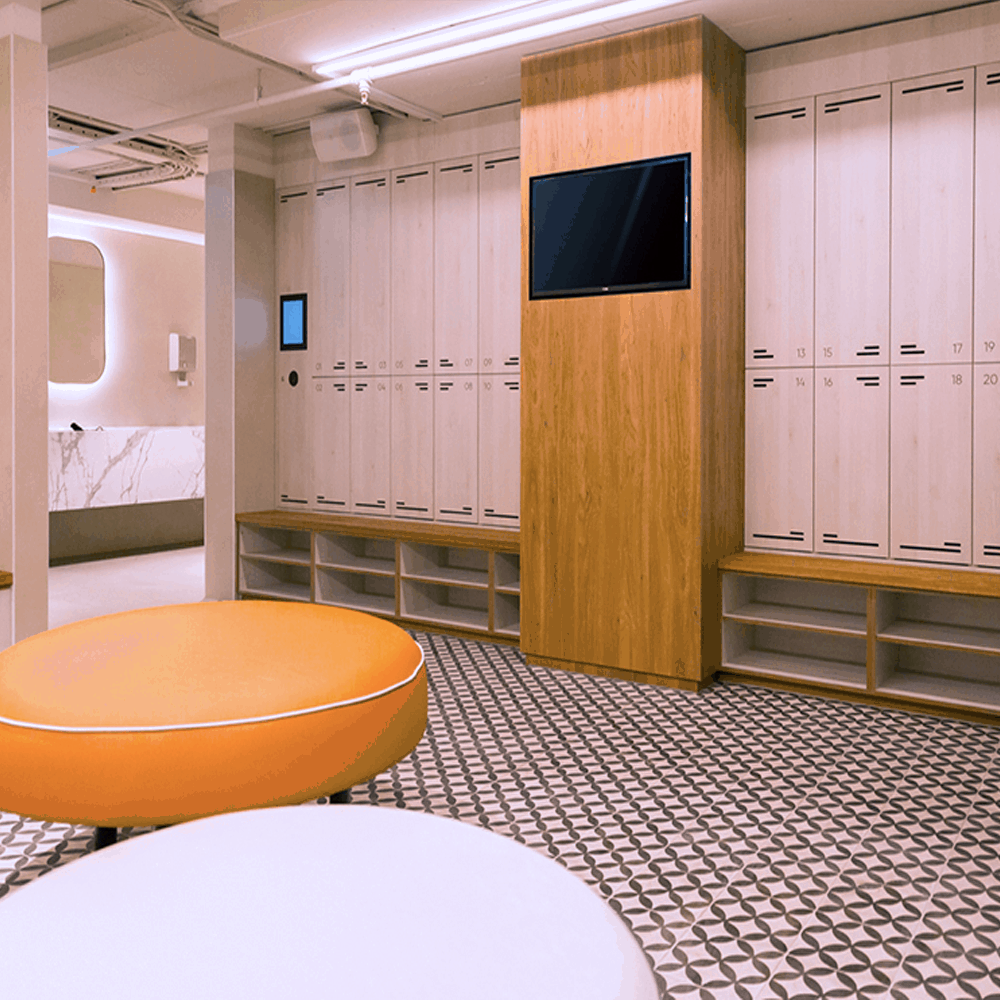 Secure spaces where computers, tablets, cameras, and more can be stored until the next work day.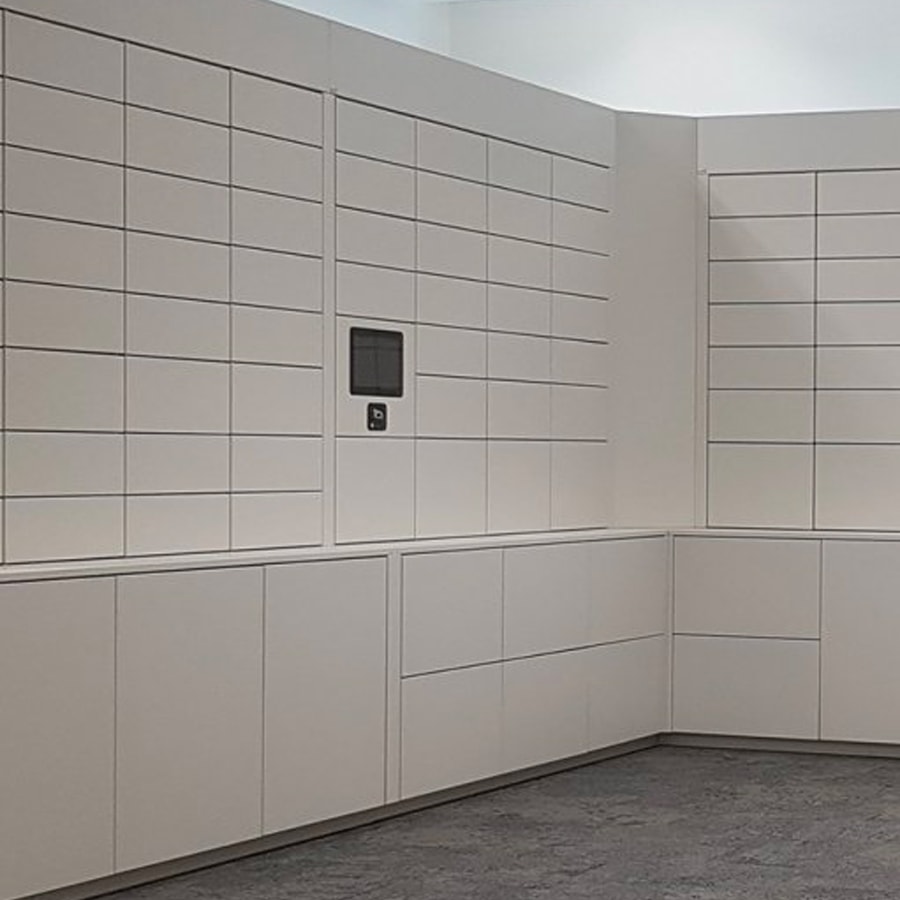 Make it easy to deliver coffee, food, groceries, or flowers with climate-controlled options.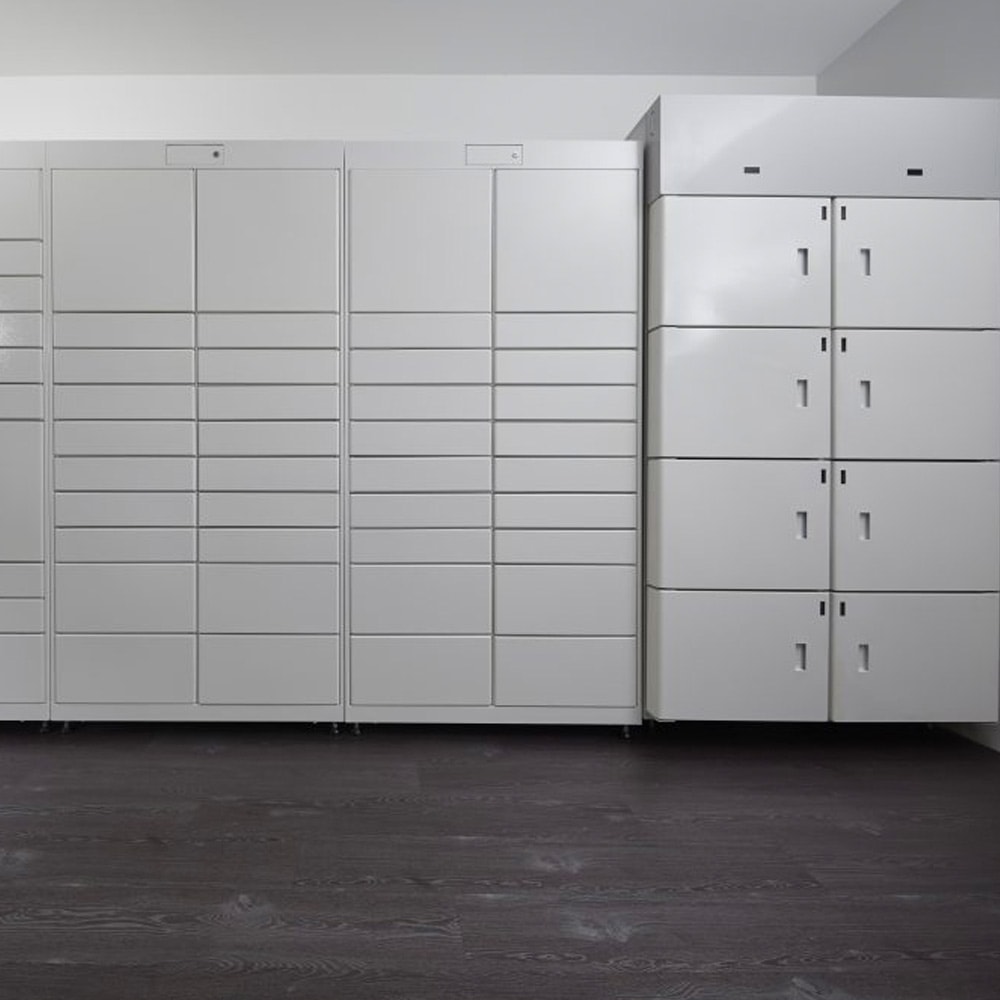 Make it possible to deliver dry-cleaning and other amenities — a text or email can notify employees.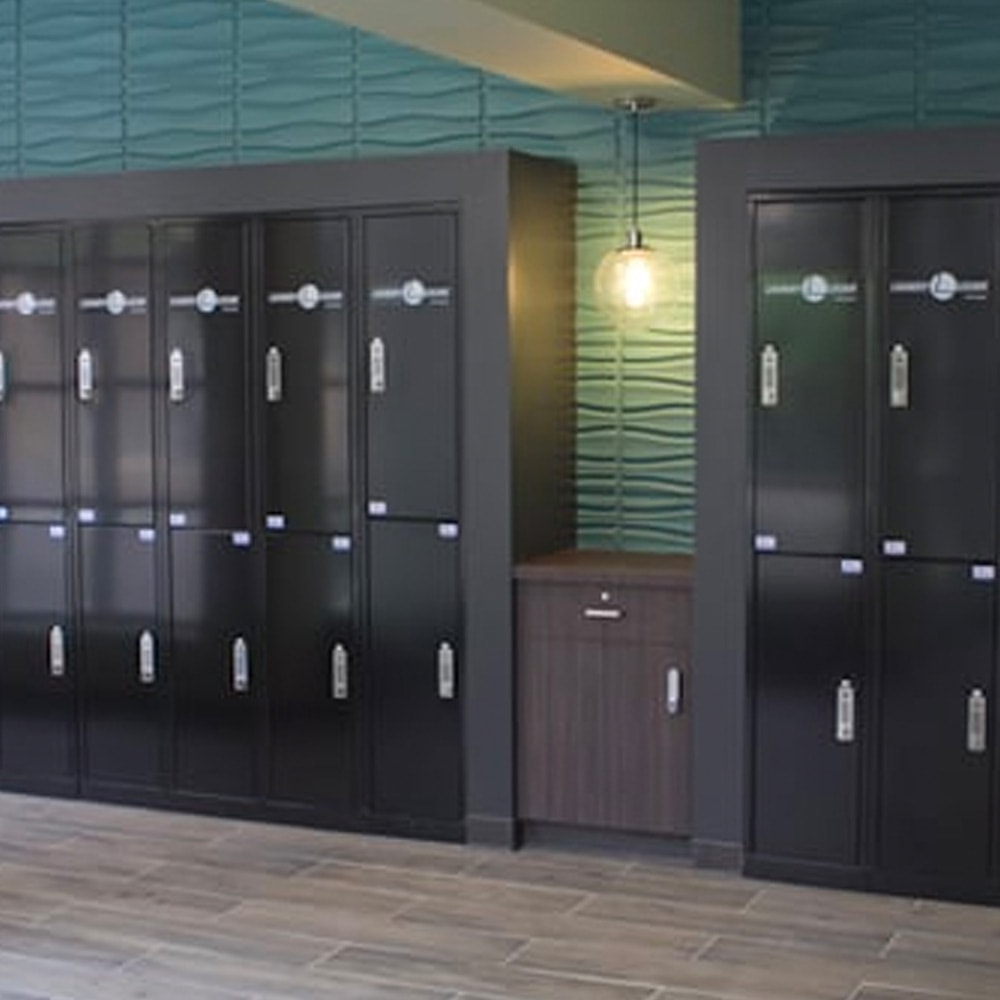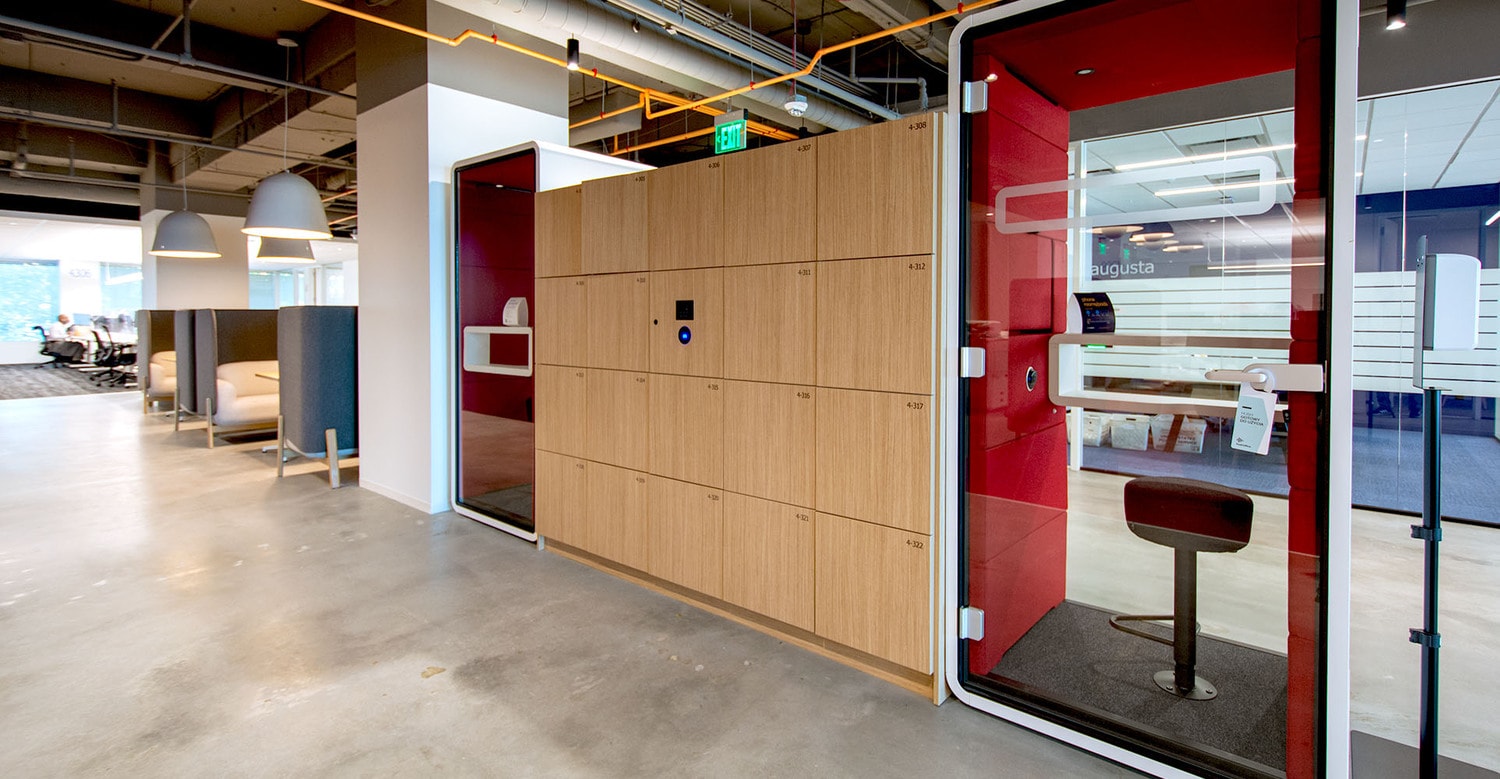 Learn more about how our smart storage capabilities can work for your specific application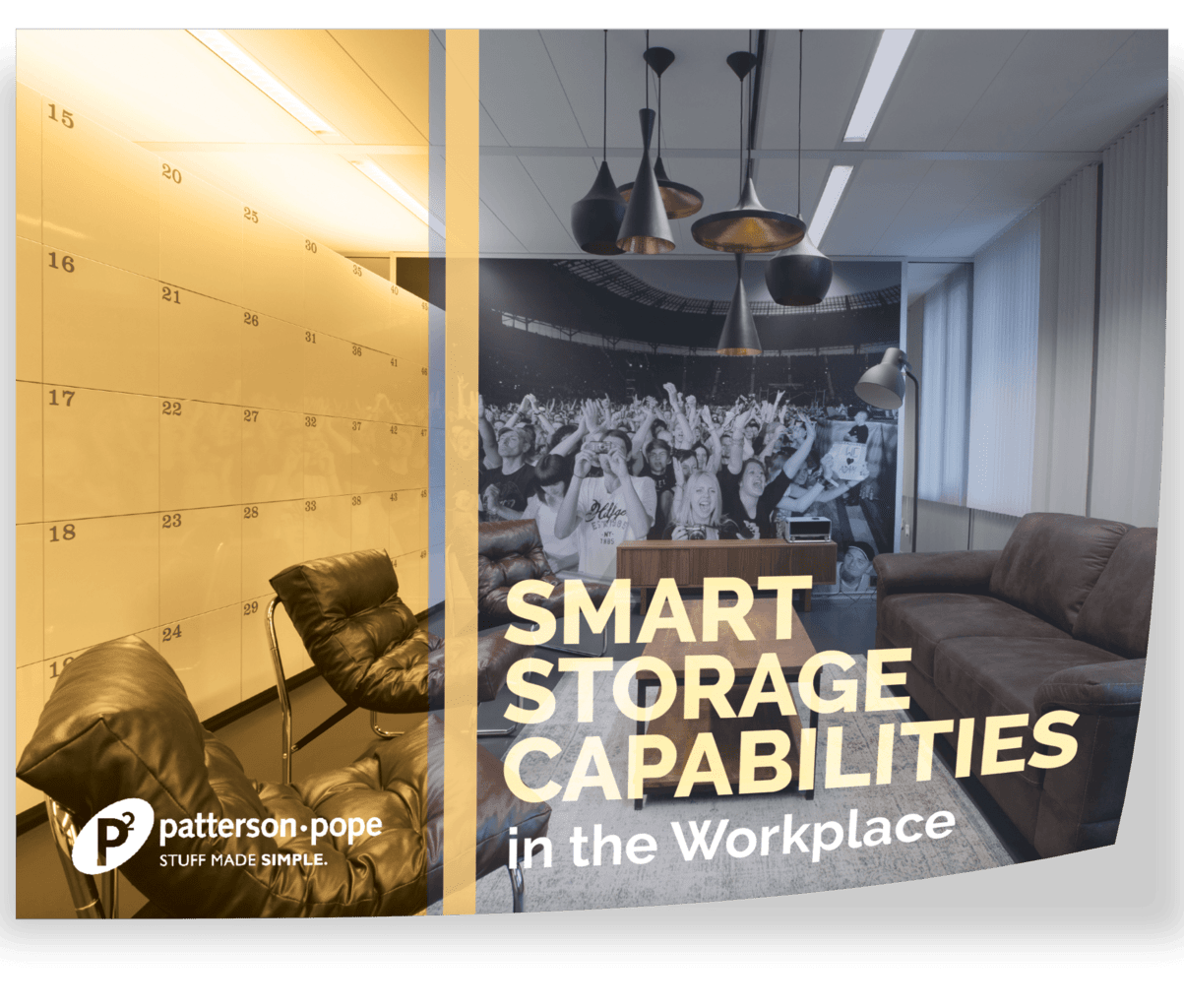 Workplace Locker Technology
Whether it's a simple 4-digit PIN or an integration with your company's RFID identification system, we've got the technology package that fits your office's needs:
Authentication Code or PIN
Keep things simple with a secure, unique authentication code or PIN number that opens and closes your business locker storage.
You issue employee IDs — why not make them work a little harder? Connect your office storage solution with your RFID system for an effortless user experience.
Text & Email Notification
Create seamless communication by notifying residents of a delivery by text or email.
See this technology in action
Smart business and parcel lockers can reduce wasted time when delivering to desks currently by:
Employee Experience is becoming more and more important. Smart offices can create an enhanced user experience that helps increase productivity, attract and retain talent, support the well-being of employees, and promote corporate brand value.

Companies want to free up employee time so they can work more. It's less about the solution and more about the perk or benefit to the employee.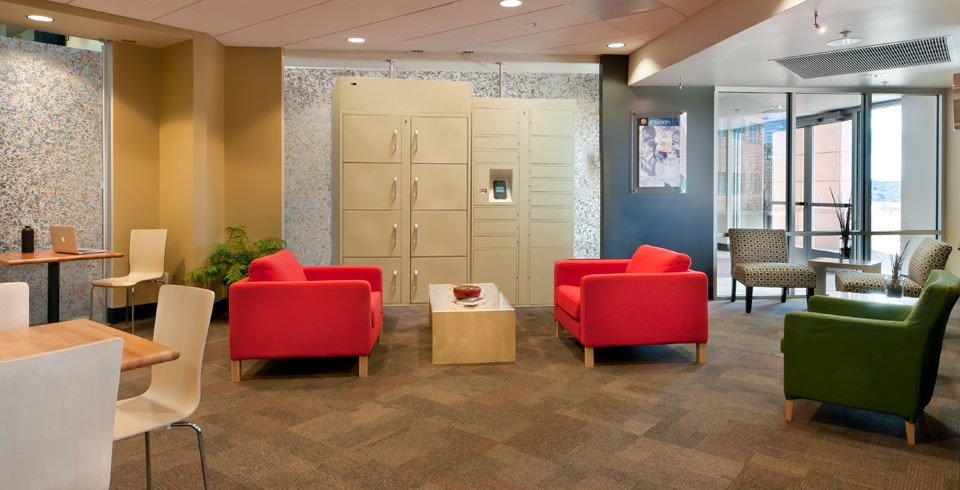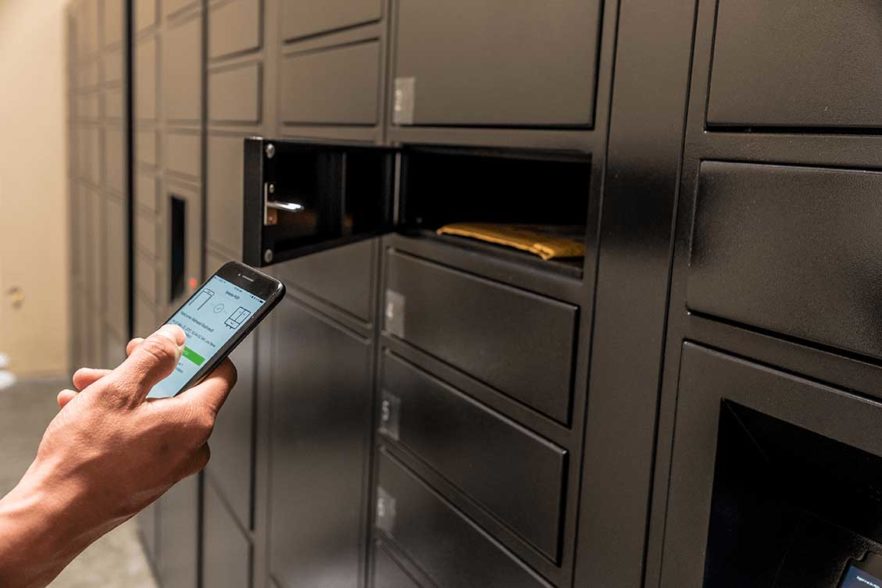 Let's build a business case together
At initial glance, sometimes the solution of a Smart Locker can appear to be cost-prohibitive. This is actually far from the truth when you look at the ROI on such investment and the amount of time that is freed up to allow for productivity. Let's schedule a complementary call to discuss your ROI potential.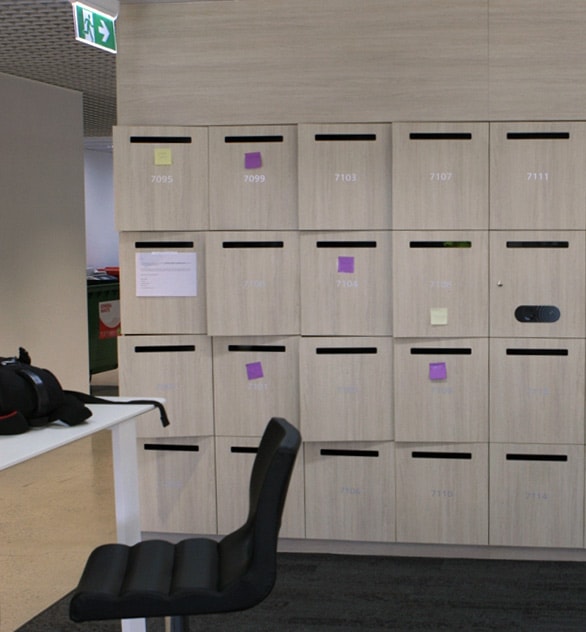 Have a smart storage application or project in mind for a workspace?
Contact us for a complimentary conversation and assessment